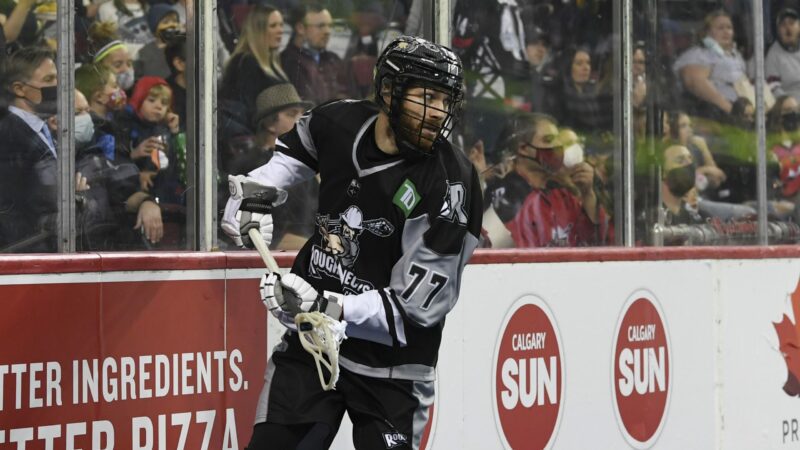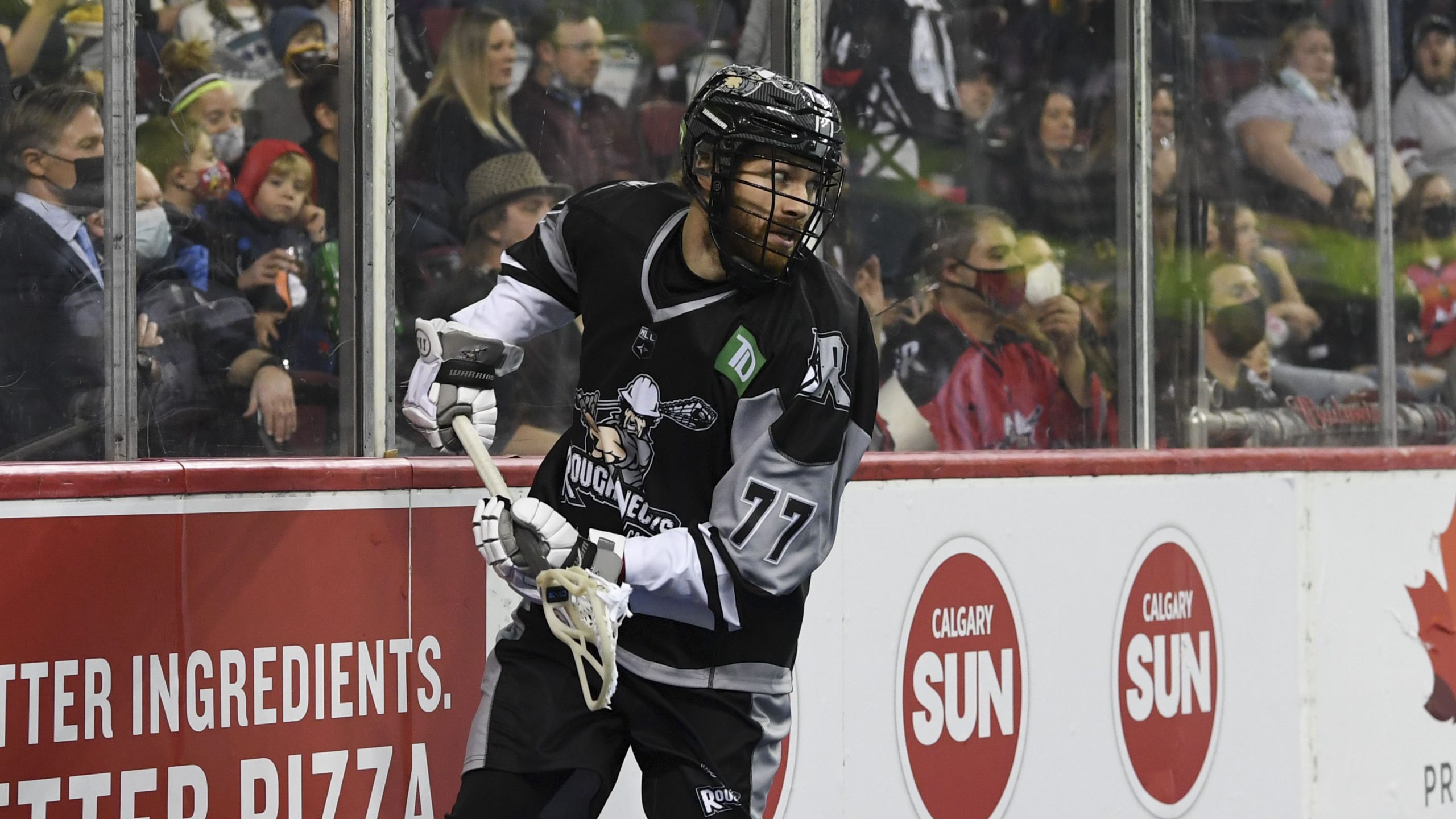 A sibling rivalry within a rivalry?
Count us in.
It's brother vs. brother tonight at the SaskTel Centre in Saskatoon, as the Riggers' Zach Currier faces off against his older brother, Rush forward Josh Currier, in the first Battle of the Prairies of the 2020-21 season. (6:30 p.m. MT, watch on TSN 3)
It's the fourth career NLL matchup between the siblings, and Zach is looking to level the scorecard.
"I played him once when he was with Rochester and twice when he was with Philadelphia," he said. "I'm down 2-1, so this is to even it up. He definitely lets me have it and lets me know that it's 2-1 so hopefully we can even the score this weekend."
It's a head-to-head matchup between the two, as well. As Zach plays defence and transition for the Roughnecks, and Josh is on offence for Saskatchewan.
"For me it's kind of a lose-lose," joked Zach. "If he scores one goal on me, then he wins essentially. I could stop him 20 times, but he'd be like "well I scored that one on ya". I do try to do a little bit of extra film and watch his team and whatever he's doing in the system to make sure it doesn't happen. Hopefully he doesn't get to brag too much.
"It's interesting because we both obviously watch all of each other's games so he has a very good read on me as a player and I have a very good read on him as a player. Whenever we're matched up out there it's kind of like a game of chess, to see what you're going to do that's not expected by the other guy. We have a ton of fun out there playing, though. Probably stressing out my mom, dad and my family a little too much – I think they cheer for the refs during those games, but it's great to get out there with him."
Despite playing against each other three times prior to this, competing against family is still a wild ride.
"We never used to play against each other until we both were in the NLL," Zach said. "We played on the Lakers together every year before.
"The only other time we've been on opposing teams was an elementary school soccer game."
As for their family, they've had to get creative when it comes to cheering on the boys.
"The last time we played where my family came to watch they actually did a Philadelphia Wings and Calgary Roughnecks split T-shirts," Zach explained. "The backside was 277 which represented both our numbers so that was pretty cool.
"Not sure what they'll wear tomorrow night, though."