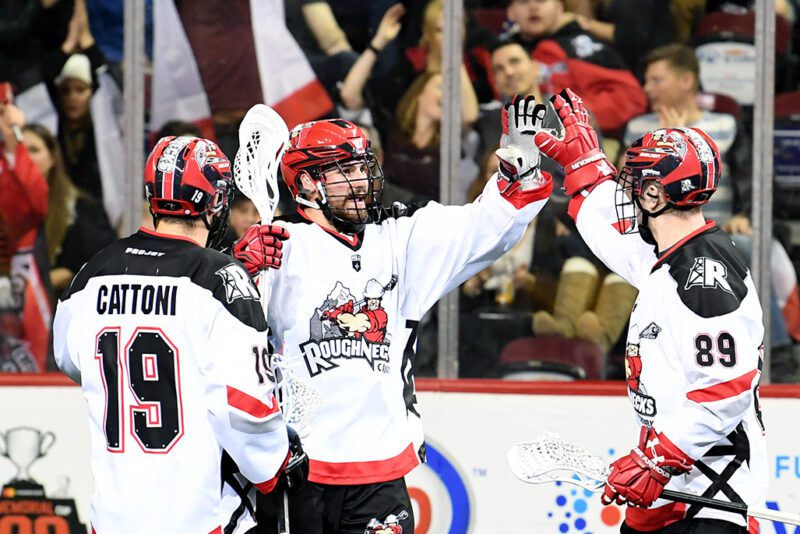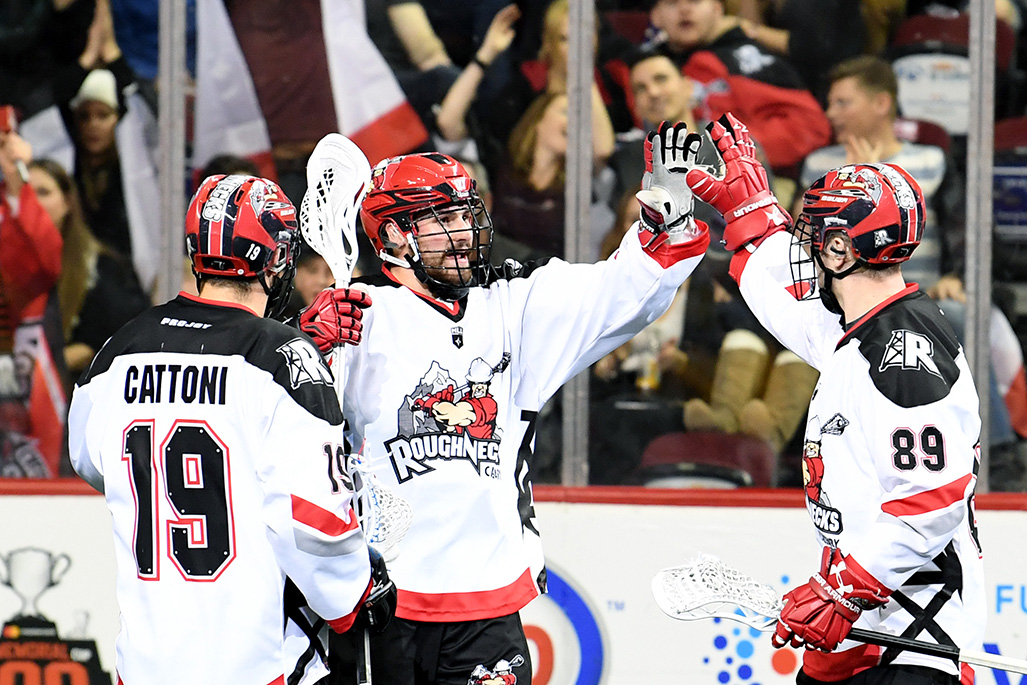 Wesley Berg is starting to find his groove, and he's hoping it will help his team do the same.
On Jan. 13, the Roughnecks fell 15-12 to the defending champion Georgia Swarm.
Despite the loss, Calgary's 12 goals marked the team's second-highest scoring total of the year and the most since their 15-12 victory over Vancouver on Dec. 15.
"We showed some glimpses of how well we can play offensively and it's something to build off of and it's a positive," said Berg following the loss. "But it's still not the result that we need."
For Berg, it was the best outing of the season as the third-year forward turned in a four-goal, six-point effort in the loss.
"It's nice to start scoring, I had a lot of really great looks," said the fourth-overall pick of the 2015 entry draft. "It's just a testament to our offence playing as a unit and you get better shots and better opportunities. It just happened I got some goals off of it this game, but that's credit to my teammates playing well, playing unselfishly and us starting to play a lot better as a unit and that's one of the positive things we can take out of this."
The Coquitlam, B.C., native had a slow start to the year by his standards, putting up just one assist in the team's first game of the season, a 17-6 loss to the Rochester Knighthawks.
But following his six-point performance against the Swarm, Berg now sits tied with Dane Dobbie for second in team scoring with 16 points, one back of leading scorer Curtis Dickson.
Twelve of those 16 points have come in the last three games, a good sign for a Riggers team that has found the back of the net just 48 times this season. Only Vancouver and the New England Black Wolves have scored fewer goals.
After finishing third in team scoring in each of his first two seasons with the Roughnecks, Berg will be a key piece of the puzzle if the Riggers are to improve on their 1-4 record following their second bye week of the young campaign.
"The monkey's not off your back until you get a win, right?" said Berg. "It's nice to take some pressure off you, maybe some frustration off you personally, because you want to do your job, and scoring and putting up points is your job. But the most important thing is getting the wins and getting the goals when we need it and so far that hasn't happened a couple games, so we've got to turn that around."
Calgary's next matchup comes against the Saskatchewan Rush on Jan. 27. The Rush currently sit atop the NLL standings with a 4-0 record and have surrendered a league-low 41 goals against.
"Next game's a big one," said Berg. "That's the one we need and one we're an underdog in and one that can help us turn the season around."