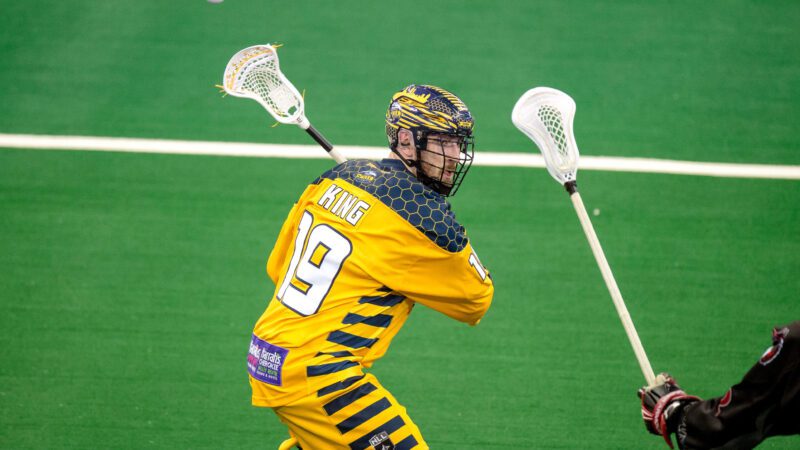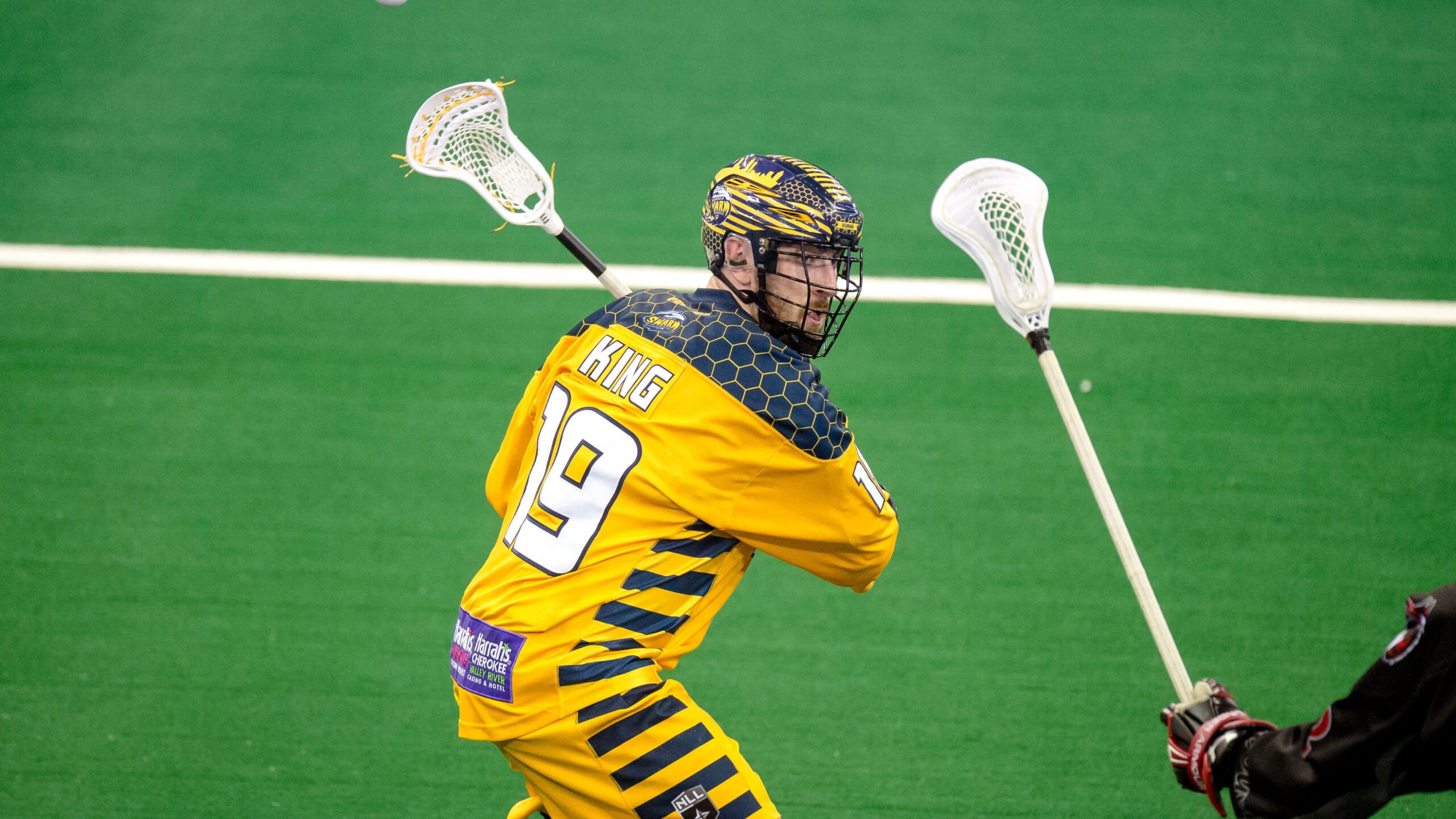 The B.C. boy is heading back west.
In a mid-draft trade Tuesday night in Philadelphia, the Roughnecks acquired forward Jesse King and the 23rd-overall pick at the 2018 NLL Draft from the Georgia Swarm in exchange for forward and fellow southpaw Holden Cattoni and their seventh-overall pick.
"If you want somebody good, you have to give up somebody good, that's just the way it works," said head coach Curt Malawsky.
"Unfortunately we had to let Holden go, and we'd really like to thank him for the last few years he's given to the Roughnecks organization. He's an extremely hard working player, he's a great guy in the locker-room, a great teammate, and we wish him all the best."
"Holden is great player, and will continue to be a great player," said Roughnecks GM Mike Board. "Jesse King is a good player as well, and we're looking to inject him into the lineup."
The Riggers' new 6-foot-3, 200-lb. addition is ready to do anything it takes to contribute to his new club.
"I've always portrayed my game as someone who wants to do whatever he can for his team," King said Tuesday night. "Whether that's going in the corner and picking up a loose ball, or putting a ball in the back of the net.
"I know that we've got some great guys on the front end, so I'm going to do whatever I have to do to make the team successful and get a good playoff run this year."
King tallied 28 goals and 41 assists last season for the Swarm, and the Riggers have high hopes he'll bring the same grittiness and scoring ability to Calgary – along with a bit of balance.
"He's a floor general on that left side," Malawsky said. "The ball will be going through his stick on that side, and he's able to hit the righties on the off-ball side. Sometimes we have the ball on the right side quite a bit, and we get a little bit more of a balanced attack with Jesse having it over there."
"He can score, he moves the ball well, he works hard in the offence," echoed Board. "We're extremely happy to have him, and I think he'll fit right in."
And after spending two seasons in the league's East Division, the Victoria native is looking forward to spending some time a little closer to home in the Rough House.
"I think that Calgary has one of the biggest fan bases that the NLL has seen," King said. "I'm excited to be a little closer to home so my parents are able to come to a few more games.
"And I'm excited to make the travel a little easier on my body, as well."
That certainly played a part in the deal.
"Part of it is geography there's no doubt," Board explained. "Holden is living in Washington D.C. and that travel can wear guys down. I think both teams realize it's a reality in the league.
"We're happy to be able to make the deal, I think it's a good deal for both teams."
And being a Western guy, King's already familiar with the Riggers' lineup, including defender Greg Harnett.
"I also play in a summer league back home with the Victoria shamrocks," King explained. "I play with a couple guys on the Roughnecks there, so it's always great to have some friendly faces in the locker-room."