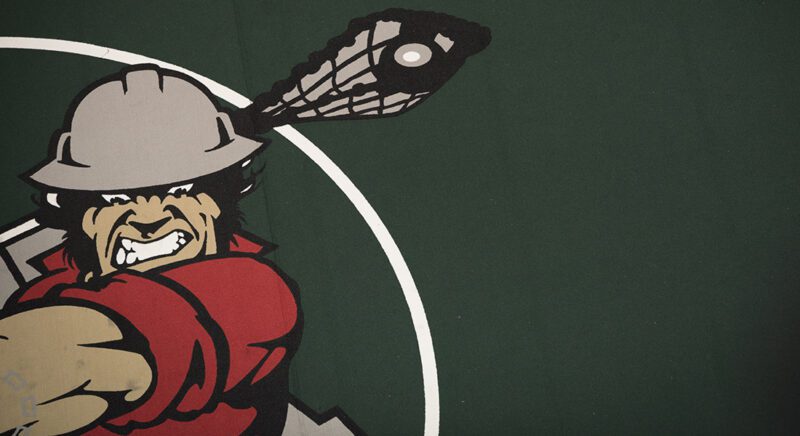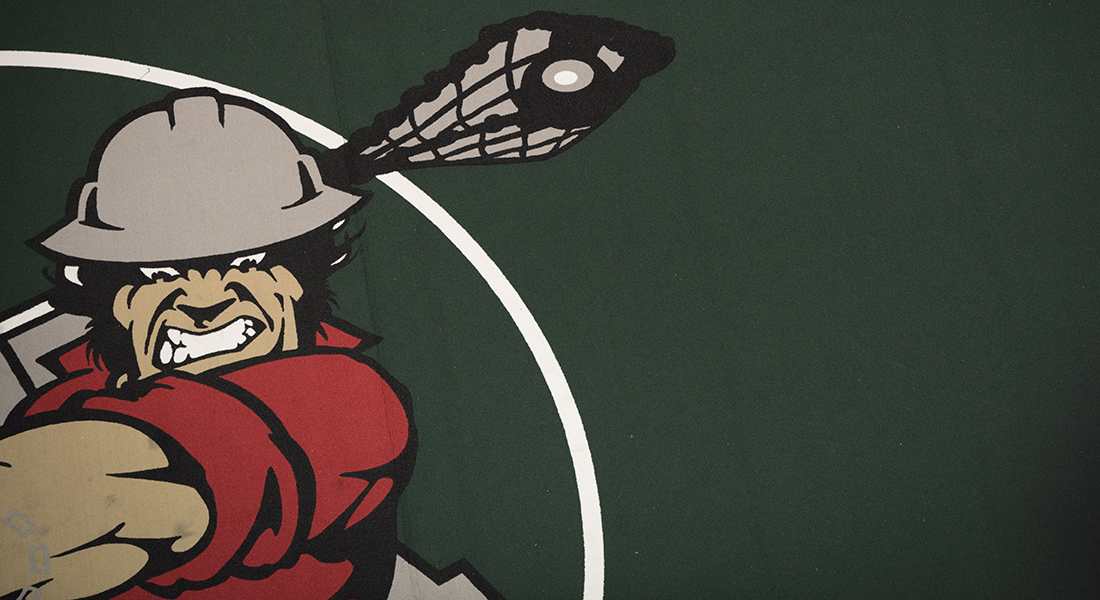 The Calgary Roughnecks are visiting Buffalo's KeyBank Center this evening for a 5:30 p.m. match-up against the Bandits. The contest marks the Roughnecks' second East Division battle after facing the Rochester Knighthawks in their 2017-18 season opener on Dec. 9. Calgary was last in action on Dec. 29 when the Colorado Mammoth visited the Scotiabank Saddledome. The night began a close-knit affair with Ryan Martel, in his NLL debut, putting his first shot of the contest behind netminder Dillon Ward to open the scoring for the home side. Riggers forwards Riley Loewen (2) and Dane Dobbie also netted first-half goals in a game that entered the halftime break knotted at four apiece. A scoreless third quarter proved too much for the Roughnecks to overcome. The visiting Mammoth pressed in the second half, adding seven goals while holding Calgary to three to finish the night with an 11-7 win. Ryan Benesch dominated the visitors attack with five goals and three assists for a game-high eight points. For Calgary, Wesley Berg led the team with two tallies and a pair of helpers. The Bandits are home tonight for the first time since early December when they hosted the Toronto Rock in their home opener, a 13-9 win on Dec. 8.
VS. BUFFALO: Tonight marks the first of two regular season meetings between the Roughnecks and Bandits along with the first time the two rivals will meet twice during the regular season since the 2003 campaign. The last time Calgary travelled to Buffalo was on Jan. 9, 2016. That night Dhane Smith scored his second goal of the game with 70 seconds remaining, breaking a 9-9 fourth quarter tie to give the Bandits a 10-9 home win. The two clubs will finish their regular season series on Saturday, Apr. 14, in Calgary.
2017 Regular Season Series Recap
Apr. 8/17 at CGY: CGY 13 BUF 8 … An impressive first half of play saw the 'Necks stake out a 4-0 advantage and concede just two goals in the opening 30 minutes. Going the distance in the win for the Riggers was Frank Scigliano, making 46 saves along the way. Curtis Dickson (4g, 6a) was the only Roughnecks player to finish with a double-digit point total while Wesley Berg (2g, 3a) and Jeff Shattler (3g, 2a) also made major contributions. As for Buffalo, Mitch Jones (2g, 2a), Pat Saunders (3g) and Mark Steenhuis (3a) led the offensive attack. Davide DiRuscio played all 60 minutes for the visiting Bandits and stopped 40 shots in the process.
Shots on Goal: CGY 53 BUF 54
Power Plays: CGY 4-8 (50.0%) BUF 2-4 (50.0%)
Regular Season Records
All-Time vs. BUF: 5-6
All-Time at CGY: 4-4
All-Time at BUF: 1-2
Last CGY Win: Apr. 8/17, 13-8 at the Scotiabank Saddledome
Last BUF Win: Jan 9/16, 10-9 at KeyBank Center
2017-18 Regular Season Head-to-Head
| | | |
| --- | --- | --- |
| Category | Calgary (1-2) | Buffalo (1-2) |
| | | |
| | | |
| | | |
| | | |
| | | |
| | | |
| | | |
| | | |
| | | |

NLL DEBUTS: Forward Ryan Martel and defenceman Anthony Kalinich both suited up for their first NLL game on Dec. 29 against Colorado. Martel, Calgary's 11th overall pick in the 2017 NLL Draft, recorded his first career goal in the contest. Kalinich, a 2017 second-round selection, collected two loose balls. Before joining the Roughnecks, the pair played alongside each other for two seasons (2016-17) with the BCJALL's Langley Thunder.
'NECKS NOTABLES: Alternate captain Dane Dobbie is closing in on the franchise's all-time scoring record of 684 points, held by Jeff Shattler who spent 11 seasons with the Roughnecks from 2007-17. Dobbie has 673 points (337g, 336a) in 146 career games.
ROOKIE SPOTLIGHT: Defenceman/transition player Zach Currier leads all first-year players in caused turnovers with seven and sits third among rookies with 24 loose balls, three back of Buffalo's first-year forward Chase Fraser.
COACH'S CORNER: Curt Malawsky, named assistant general manager and head coach ahead of the 2013 season, has guided the Roughnecks to 45 wins. He is one win back of duplicating the late Chris Hall's record (46) and two victories away from becoming the most winningest coach in franchise history. Hall led the Riggers from 2002-07.
MILESTONE MARKERS: Forward Curtis Dickson surpassed 400 career loose balls on Dec. 29 versus the Mammoth. Defenceman Curtis Manning eclipsed 500 career loose balls and reached 100 career caused turnovers in Calgary's home opener on Dec. 15 against Vancouver. Goaltender Frank Scigliano suited up for game no. 100 that same night.
TRADE WINDS: Dec. 7 – Roughnecks acquired a fifth-round pick in the 2018 NLL Draft from the Buffalo Bandits in exchange for 25-year-old forward Vaughn Harris. Calgary selected Harris in the second round, 15th overall, in 2016. He suited up for two games with the Riggers last season.
LEADER OF THE PACK: Defenceman/transition player Dan MacRae is wearing the 'C' this season. He succeeds Bruce Alexander (2002), Tracey Kelusky (2003-10), Andrew McBride (2011-15) and Mike Carnegie (2016-17) as captain. MacRae, who served as alternate captain from 2016-17, has spent his entire eight-year playing career with the Roughnecks. The Oakville, Ontario, native has appeared in 112 career games, recording 82 points (18 goals, 64 assists), 120 caused turnovers and 530 loose balls during that span. Calgary selected the 29-year-old defender in the first round, sixth overall, in 2010. Last summer he completed his first season as head coach of the OLA Jr. A's Burlington Chiefs.
A TEAM: Defenceman Greg Harnett and forward Dane Dobbie return as alternate captains for the 2017-18 season while forward Curtis Dickson will don an 'A' for the first time this campaign. Dobbie, the franchise's all-time goals leader (337), is playing in his 11th season with Calgary. The 27-year-old Harnett is beginning season seven with the Riggers. For Dickson, the 2011 NLL Rookie of the Year, 2017-18 marks campaign eight in Calgary.
DID YOU KNOW?: This is Calgary's 17th season in the NLL. The franchise has an all-time record of 148-119.
RECORD WHEN:
Leading at halftime ……1-0 Outshooting opponent .……0-0
Trailing at halftime …….0-1 Outshot by opponent …..…..1-2
Tied at halftime …….….0-1 Shots are tied ……..…………0-0
ROUGHNECKS MONTH-BY-MONTH: December (1-2), January (0-0).
ROUGHNECKS VS.: (BUF 0-0), (COL 0-1), (GA 0-0), (NE 0-0), (ROC 0-1), (SAS 0-0), (TOR 0-0), (VAN 1-0).