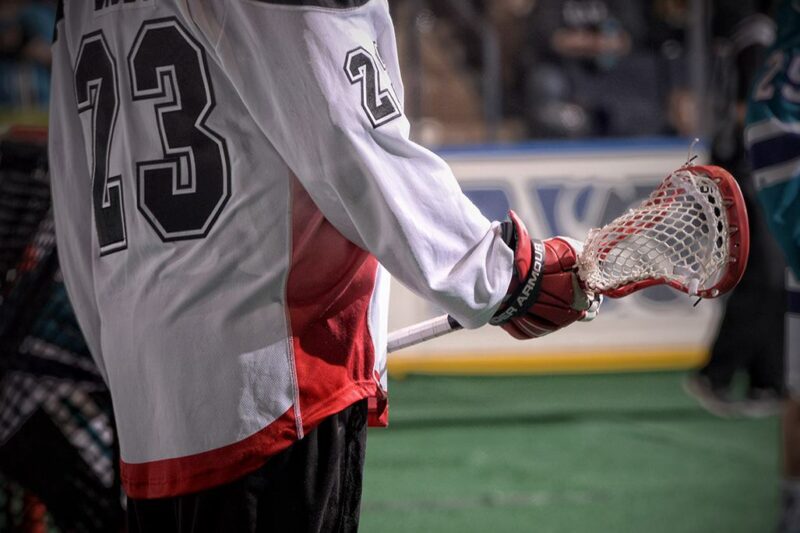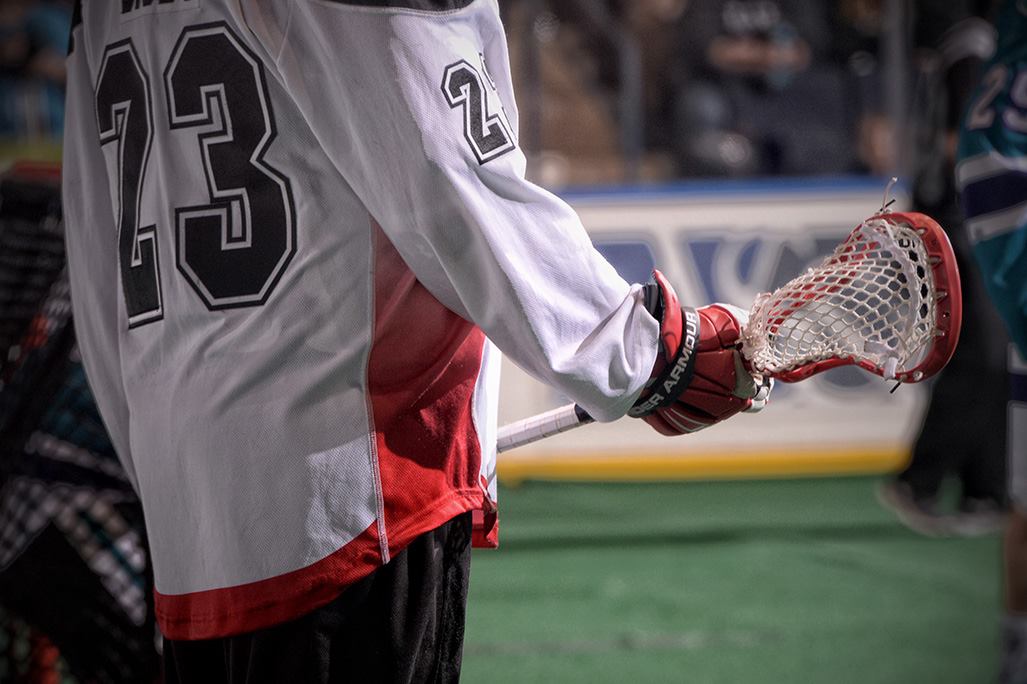 The Calgary Roughnecks open their 17th NLL season tonight on road against the Rochester Knighthawks. The Roughnecks, who missed the playoffs for the first time since the franchise's 2002 inaugural season, hosted a record-high 18,845 fans in their 2017 regular season finale, a 14-7 triumph over the Saskatchewan Rush. The team's previous regular season attendance record was set on Mar. 8, 2008, when a crowd of 18,737 watched the 'Necks defeat Portland. Frank Scigliano stood tall in the Calgary crease, making an impressive 53 saves to duplicate a career high he set earlier last season at Georgia. He and the Riggers defensive troops held the Rush scoreless for a stretch of 25:38 that included conceding no goals in the third quarter. Curtis Dickson (3g, 3a) and Dane Dobbie (2g, 4a) powered the home side with six points. As for Saskatchewan, Adam Jones completed a hat-trick and added an assist to top the visitors. The Roughnecks finished the 2017 regular season with an 8-10 record.
VS. ROCHESTER: Tonight marks the first of two meetings between the Roughnecks and Knighthawks. The pair faced each other once last season with Calgary coming out ahead following an 11-9 road win. The visitors received goals from Curtis Dickson (3), Riley Loewen (3), Dane Dobbie (2), Wesley Berg (2) and Tyler Digby. For Dickson, his second tally of the night saw the 29-year-old sniper reach the 300-goal milestone. Former Roughneck Joe Resetarits led Rochester with a pair of goals and trio of assists while Dobbie added a game-high five helpers and topped all players with seven points. Backstopped by a 37-save effort from Frank Scigliano, Calgary's defensive unit held the opposition to a single goal in the second frame. Calgary will next see Rochester on Saturday, Mar. 17, at the 'Dome.
2017 Regular Season Head-to-Head
Category
| | | |
| --- | --- | --- |
| Category | Roughnecks (8-10) | Rochester (7-11) |
| | | |
| | | |
| | | |
| | | |
| | | |
| | | |
| | | |
| | | |
| | | |
| | | |
2017 Regular Season Series Recap
Apr. 1/17 at ROC: CGY 11 ROC 9 … Calgary turned a 6-3 halftime advantage into an 11-9 victory.
Shots on Goal: CGY 42 ROC 46
Power Plays: CGY 2-7 (28.6%) ROC 0-2 (0%)
All-Time Regular Season Records
All-Time vs. ROC: 27-16
All-Time at CGY: 10-9
All-Time at ROC: 17-7
Last CGY Win: Apr. 1/17 at ROC, 11-9 at The Blue Cross Arena
Last ROC Win: Mar. 5/16, 9-8 OT at the Scotiabank Saddledome
ALL-TIME IN SEASON OPENERS: In their previous 16 season openers, the Roughnecks have a combined record of seven wins and nine losses. Tonight marks the first time Calgary has faced Rochester in a season opener.
SIBLING RIVARLY: Zach Currier, selected third overall by Calgary in September's draft, could battle his brother and Knighthawks forward Josh in tonight's season opener. Zach recently captured the Mann Cup as a member of the MSL's Peterborough Lakers and spent his collegiate career (2014-17) with the Princeton University Tigers where he finished fourth all-time in franchise history for points by a midfield (124), 10th all-time in assists (69) and second all-time with 302 ground balls, one short of tying the university record. Josh, who enters his NLL sophomore campaign, was drafted by Rochester sixth overall in 2016.
TRADE WINDS: On Dec. 7, the Roughnecks acquired a fifth-round pick in the 2018 NLL Draft from the Buffalo Bandits in exchange for 25-year-old forward Vaughn Harris. Calgary selected Harris in the second round, 15th overall, in 2016. He suited up for two games with the Riggers last season.
LEADER OF THE PACK: Defender and transition player Dan MacRae wear the 'C' for the 2017-18 season. He succeeds Bruce Alexander (2002), Tracey Kelusky (2003-10), Andrew McBride (2011-15) and Mike Carnegie (2016-17) as captain. MacRae, who served as alternate captain from 2016-17, has spent his entire playing career with the Roughnecks. The Oakville, Ontario, native has appeared in 109 career games, recording 78 points (17 goals, 61 assists), 119 caused turnovers and 518 loose balls during that span. The 29-year-old defender was selected by Calgary in the first round, sixth overall, in 2010. This summer he completed his first season as head coach of the OLA Jr. A's Burlington Chiefs.
NEW FACES: The Roughnecks 20-player active roster includes three new faces from their 2017 draft class: defencemen/transition players Zach Currier (first round, third overall) and Tyler Pace (first round, ninth overall) along with defenceman Anthony Kalinich (second round, 21st overall).
HOW THE 2017-18 ROUGHNECKS WERE BUILT (20):
NLL Draft (15): Bell, Berg, Cattoni, Cummings, Currier*, Del Bianco, Dickson, Dobbie, Harnett, Kalinich*, MacRae, Manning, McIntosh, Pace*, Scigliano
Trade (4): Digby, Loewen, Reid, Wilde
Free Agent (1): Burton
*Denotes rookie