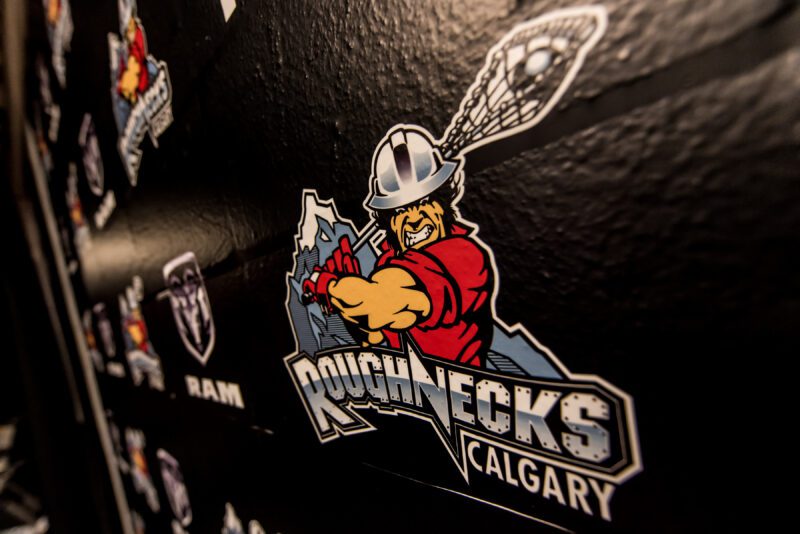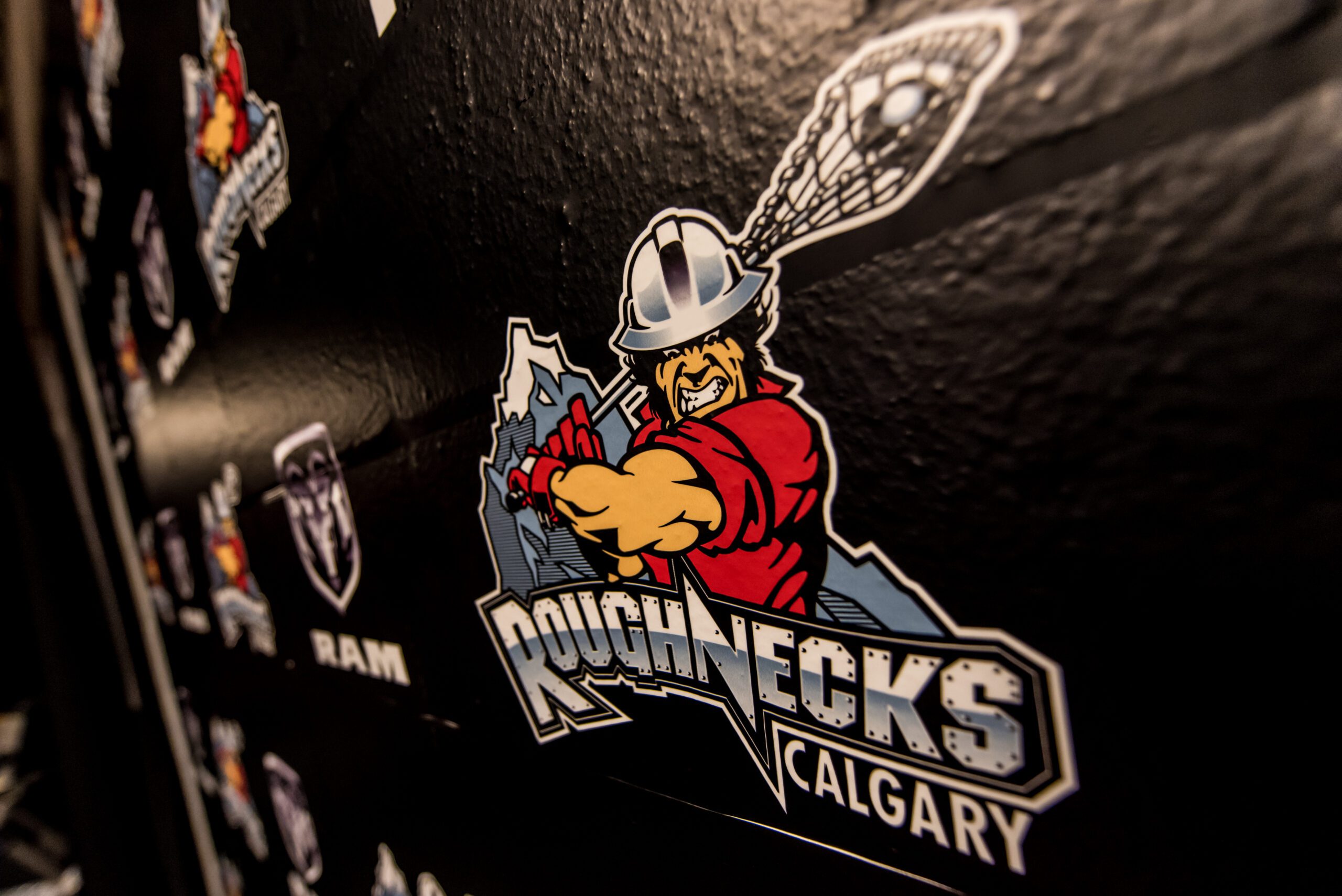 The Calgary Roughnecks are set to battle the Colorado Mammoth tonight at the Pepsi Center. Game time is 7:00 p.m. MT. Calgary is coming off a bye week. The Roughnecks last saw action on February 24 when they fell 10-6 to the Saskatchewan Rush. Wesley Berg led Calgary offensively, scoring four goals and adding a pair of assists. Dane Dobbie (5a) and Curtis Dickson (2g) also chipped in points but the Roughnecks could not close the gap on the Rush's early lead. Colorado is on a three-game winning streak following last Saturday's 8-7 win over the Buffalo Bandits.
VS. SASKATCHEWAN: Tonight is the final of three regular season match-ups between the two West Division rivals. This will be their first meeting at the Pepsi Center. The Mammoth took the series opener in December with a score of 11-7. Wesley Berg (2g, 2a) led the Roughnecks with four points while Dane Dobbie (1g, 2a) was next with three. Ryan Benesch (5g, 3a) tallied eight points followed by Jeremy Noble (6a) to lead the Mammoth. In their next meeting in February, Calgary overtook the Mammoth in the first half and added eight more goals in the second to best Colorado by a score of 13-9. Dane Dobbie (4g, 3a) led the Roughnecks with seven points while Curtis Dickson (3g, 2a) chipped in another five.
2017-18 Regular Season Series Recap
Dec. 29/17 at CGY: COL 11 CGY 7 … The match-up entered the halftime break with the clubs knotted at four apiece. A scoreless third quarter proved too much for the Roughnecks to overcome as the Mammoth pressed in the second half, adding seven goals while holding Calgary to three.
Feb. 10/18 at CGY: CGY 13 COL 9 … The Roughnecks held the Colorado Mammoth to three first-half goals en route to a 13-9 victory highlighted by a multitude of team milestones.
Shots on Goal: CGY 97 COL 113
Power Plays: CGY 4-7 (57.1%) COL 9-11 (81.8%)
All-Time Regular Season Records
All-Time vs. COL: 20-23
All-Time at CGY: 13-11
All-Time at COL: 7-12*
Last CGY Win: Feb. 10/18, 13-9 at the Scotiabank Saddledome
Last COL Win: Dec. 29/17, 11-7 at the Scotiabank Saddledome
*Note: One loss was against the Washington Power in 2002.
HEAD-TO-HEAD: 2017-18 REGULAR SEASON
| | | |
| --- | --- | --- |
| Category | Calgary (4-6) | Colorado (7-3) |
| Home Record | 4-3 | 3-2 |
| Away Record | 1-2 | 4-1 |
| Goals For | 115 | 123 |
| Goals Against | 120 | 110 |
| Shots on goal | 527 | 501 |
| Power Play Pct. | 43.6 | 55.4 |
| Penalty Kill Pct. | 40.5 | 52.8 |
| Faceoff Pct. | 58.5 | 48.3 |
| Loose Balls | 740 | 684 |
| Points Leader – Season | Curtis Dickson (43) | Ryan Benesch (58) |
ROUGHNECKS IN THE NLL TOP 10: Christian Del Bianco tops the NLL with a 9.83 goals-against-average. His .809 save percentage is also number one…Dane Dobbie is tied for fifth with eight power play goals…Curtis Dickson is third in the NLL in goals scored with 26… Zach Currier is fifth in rookie scoring with 13 points while Tyler Pace is sixth in freshman points with 12…Tyson Bell is in a two-way tie for fourth in defence scoring with 14 points while Tyler Pace is tied for seventh with 12 points.
FAST FACTS: Calgary is tied for the league lead with seven shorthanded goals. Six of those have come at the 'Dome…The Roughnecks have a league-low 25 third quarter-goals against this season.
ROUGHNECKS MONTH-BY-MONTH: December (1-2), January (0-3), February (3-1).
COACH'S CORNER: Assistant general manager and head coach Curt Malawsky is the winningest coach in franchise history with 48 victories. He passed Chris Hall's mark of 46 in the team's triumph over Colorado on Feb. 10. Malawsky was first-named to the job in August of 2012.
SPECIAL TEAMS WATCH: Calgary's power play is seventh in the NLL at 43.6%. The penalty kill is ninth in the league at 40.5%.
ROSTER MOVES: Mar. 9 – The Roughnecks placed G Tyler Richards on the Physically unable to Perform List from the Practice Player List. Released D Anthony Kalinich from the Active Roster. Signed D Anthony Kalinich to the Practice Player List. Placed D Anthony Kalinich on the Active Roster List from the Practice Player List.
THE ROAD AHEAD: Following tonight's game the Roughnecks will head home and face the Rochester Knighthawks during the St. Patrick's Day Party on Mar. 17.
RECORD WHEN:
Leading at halftime …… 3-1 Outshooting opponent .…… 1-3
Trailing at halftime ……. 1-4 Outshot by opponent …..….. 3-3
Tied at halftime …….…. 0-1 Shots are tied ……..………… 0-0