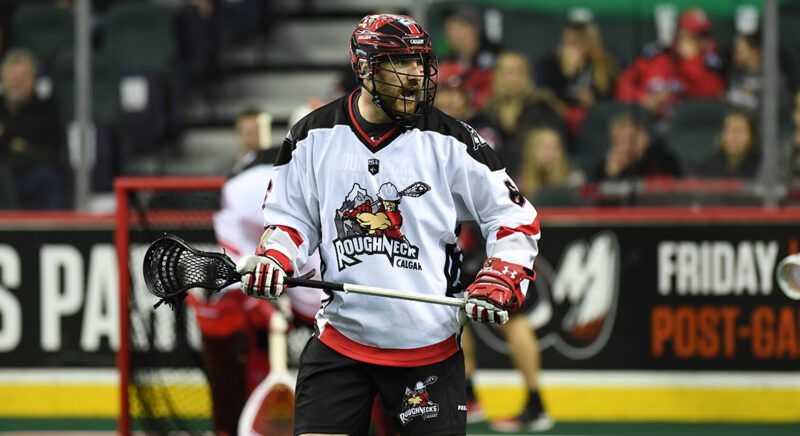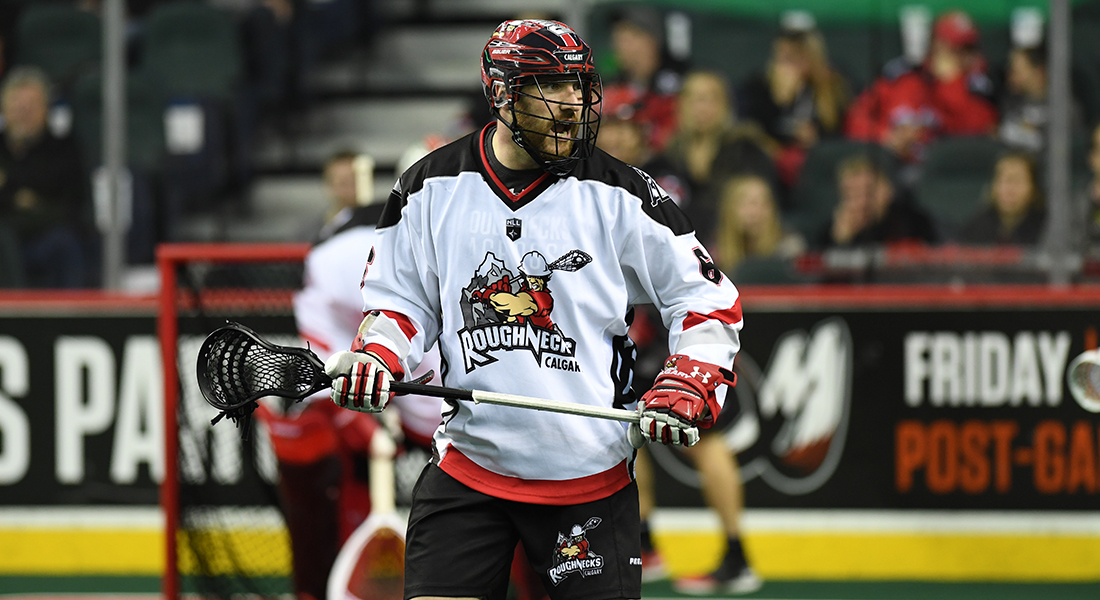 The Calgary Roughnecks wrap up a two-game home stand tonight as they welcome the Vancouver Stealth to the Scotiabank Saddledome. Tonight is the Throwback Party with a salute to the 70's, 80's and 90's. Also, watch for the Cowboys Lip Sync Battle halftime show. Game time is 7:00 p.m. with $5 Rough House food and beverage specials beginning at 5:30 p.m. Calgary is coming off last Saturday's 13-9 win over Colorado. Team defence played a major roll with the Roughnecks holding the Mammoth to four goals through three quarters. Goaltender Christian De Bianco was stellar making 51 saves as Colorado outshot Calgary 60-50. Dane Dobbie (4g, 3a) powered the Roughnecks scoring attack with seven points while Curtis Dickson (3g, 2a) tallied five. Riley Loewen chipped in a team-high four assists. Vancouver comes into the 'Dome following last Saturday's 16-9 home floor loss to Saskatchewan. A slow start proved costly for the Stealth with the Rush jumping out to a 6-0 lead.
VS. VANCOUVER: Tonight is the second of four regular season meetings between the two West Division rivals. Calgary took the opener at the 'Dome in December by a score of 15-12. Curtis Dickson (3g, 3a) led the Roughnecks with six points while Riley Loewen (3g, 2a) was next with five. Logan Schuss (5g, 3a) was the top-performer for Vancouver with eight points. Dating back to January of 2015, their last 13 meetings have all been decided by four goals or less. Seven of those games have been won by the Stealth, six by the Roughnecks. Their next meeting is at the Langley Events Centre on Saturday, Mar. 31.
2017-18 Regular Season Series Recap
Dec. 15/17 at CGY: CGY 15 VAN 12 … Calgary went on a 5-1 third quarter run to build a 14-9 lead.
Shots on Goal: CGY 53 VAN 63
Power Plays: CGY 1-4 (25%) VAN 1-6 (16.7%)
All-Time Regular Season Records
All-Time vs. VAN: 26-20
All-Time at CGY: 10-12
All-Time at VAN: 16-8
Last CGY Win: Dec. 18/18, 15-12 at the Scotiabank Saddledome
Last VAN Win: Apr. 15/17, 15-11 at the Langley Events Centre
HEAD-TO-HEAD: 2017-18 REGULAR SEASON
| | | |
| --- | --- | --- |
| Category | Calgary (3-5) | Vancouver (1-8) |
| | | |
| | | |
| | | |
| | | |
| | | |
| | | |
| | | |
| | | |
| | | |
| | | |
INSIDE THE STREAK: Calgary has won two in a row, outscoring their opponents by a combined 29-17 including 19-8 in the second half. Several Roughnecks have produced big numbers. Dane Dobbie (7g, 5a) is the top performer with 12 points. Curtis Dickson (7g, 4a) is next with 11 points while Wesley Berg (3g, 7a) has 10. Holden Cattoni (4g, 5a) and Riley Loewen (3g, 6a) have also been strong contributors with nine points each while Zach Currier (2g, 4a) has six.
ROUGHNECKS IN THE NLL TOP 10: Christian Del Bianco tops the NLL with a 9.49 goals-against-average. His .807 save percentage is also number one…Dane Dobbie is in a two-way tie for the league-lead with eight power play goals while his 87 shots on goal rank second.…Curtis Dickson is third in shots on goal with 86… Zach Currier is in a two-way tie for fifth in rookie scoring with 11 points while Tyler Pace is in a four-way tie for eighth in freshman points with seven…Tyson Bell is fourth in defence scoring with 12 points while Mitch Wilde is ninth with nine points.
FAST FACTS: Calgary leads the league with seven shorthanded goals. Six of those have come at the 'Dome…The Roughnecks have allowed a league-low 19 third quarter goals this season.
ROUGHNECKS MONTH-BY-MONTH: December (1-2), January (0-3), February (2-0).
ROUGHNECKS VS.: (BUF 0-1), (COL 1-1), (GA 0-1), (NE 0-0), (ROC 0-1), (SAS 0-1), (TOR 1-0), (VAN 1-0).
ROUGHNECKS VS. DIVISION: West (2-2), East (1-3).
SPECIAL TEAMS WATCH: Calgary's power play is seventh in the NLL at 43.8% but fourth best at home at 47.4%. The penalty kill is fourth in the league at 48.3%.
DOMINANT DOBBIE: Alternate captain Dane Dobbie became the franchise's all-time leading scorer on Jan. 27, 2018. The 31-year-old now has 701 career points (350g, 351a) in 151 games with Calgary.
CLIMBING THE CHARTS: Defenceman Mike Carnegie is third all-time in franchise games played with 163. Former captain Andrew McBride sits atop the games played list with 198 followed by Jeff Shattler at 183.
THE ROAD AHEAD: Following tonight's game the Roughnecks will play two straight on the road, Feb. 24 at Saskatchewan and Mar. 10 at Colorado. Calgary's next home game is 29 days away when they welcome the Rochester Knighthawks to the 'Dome. The St. Patrick's Day Party on Saturday, Mar. 17 is a 7:00 p.m. start.
POST GAME AUTOGRAPHS PRESENTED BY CARDEL HOMES: After each home game, fans are invited down on the turf through Section 103 where they can meet the Roughnecks players and get autographs.
RECORD WHEN:
Leading at halftime …… 2-1 Outshooting opponent .…… 0-3
Trailing at halftime ……. 1-3 Outshot by opponent …..….. 3-2
Tied at halftime …….…. 0-1 Shots are tied ……..………… 0-0