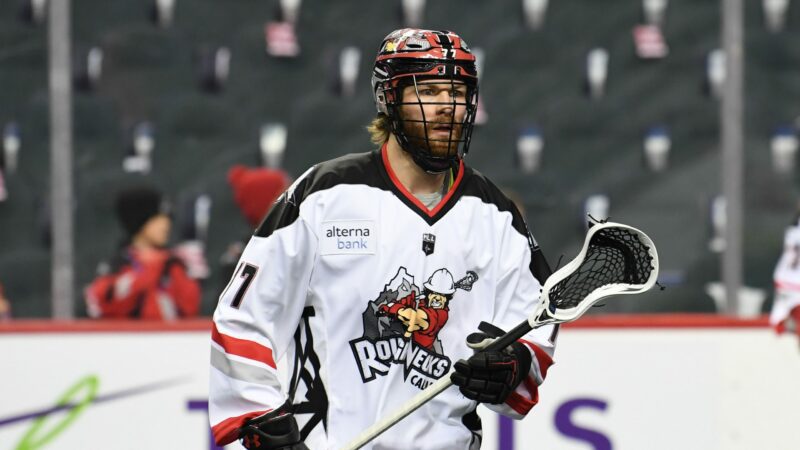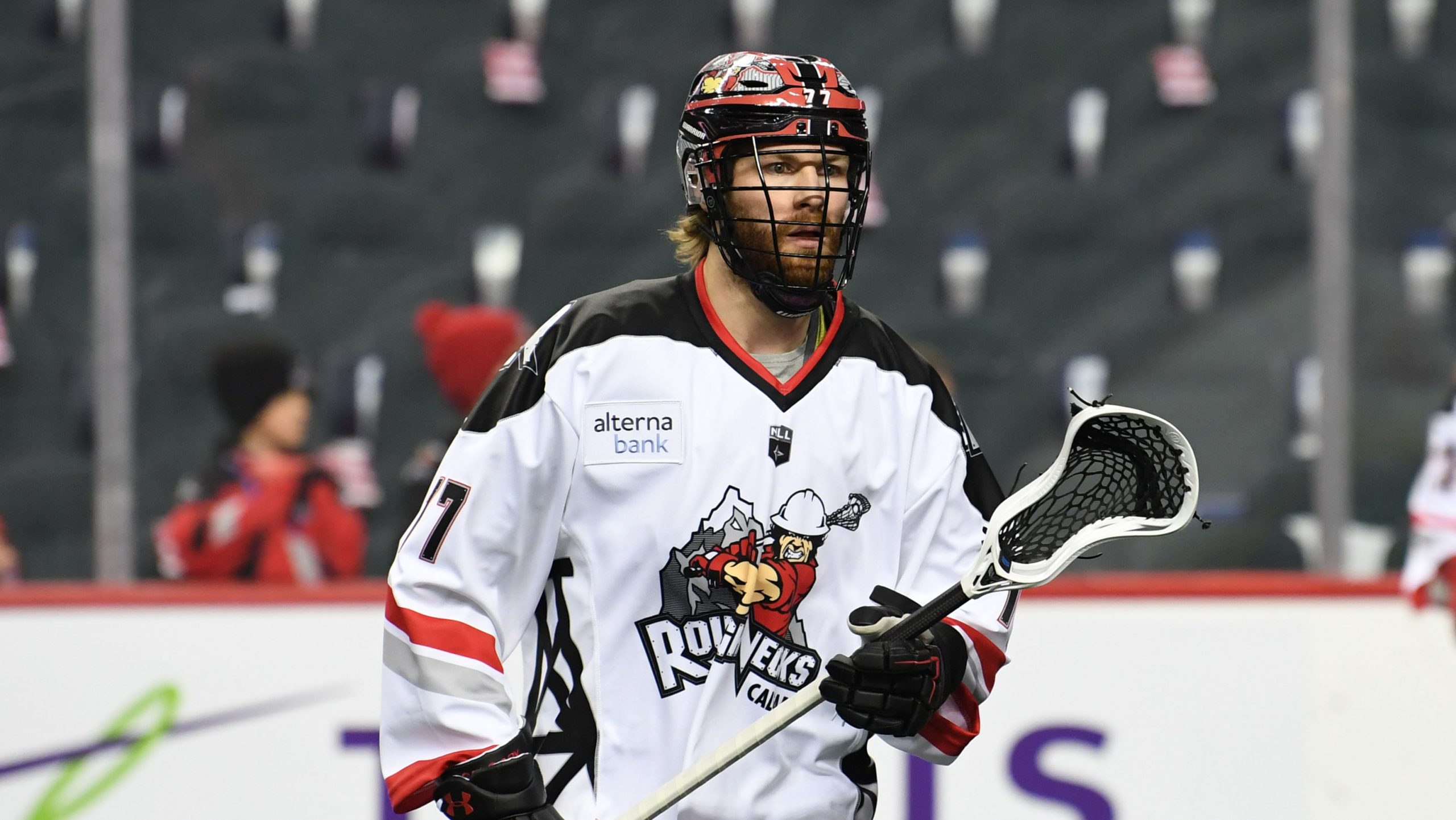 RIGGER RAMBLINGS: The Calgary Roughnecks return from a two-week bye tonight as they are set to battle the Rochester Knighthawks at Blue Cross Arena. Calgary last saw action on Dec. 28 when they fell to the visiting Philadelphia Wings by a score of 8-7 at the Scotiabank Saddledome. Matt Rambo, with his second of the night, scored the winning goal with just 0:02 left on the clock. It was a tight-knit affair for the entirety of the game with neither side gaining more than a two-goal advantage. Philadelphia was able to edge the home team by netting a trio of fourth quarter goals while holding the Roughnecks to just one. Calgary fell to 0-2 on home turf as Kevin Crowley led the Wings with a game leading seven-point effort including three markers and four assists. Forward Curtis Dickson was Calgary's leading offensive performer, scoring a hat-trick and adding an assist. Dan Taylor (2g, 1a) and Marshal King (3a) were next with three points. Both goaltenders faced 55 shots, Zach Higgins stopping 48 while Christian Del Bianco made 47 saves.
ROCHESTER: Tonight marks the first and only regular season meeting between the Roughnecks and Knighthawks. The 2019 expansion team has begun their inaugural season with an 0-4 record after just missing the mark in last Saturday's 13-12 loss to the Toronto Rock. Two former Roughnecks tallied game-leading nine-point efforts in the Rochester loss, Holden Cattoni (5g, 4a) and Shawn Evans (2g, 7a).
HEAD-TO-HEAD: 2019-20 REGULAR SEASON
| | | |
| --- | --- | --- |
| Category | Calgary (2-2) | Rochester (0-4) |
| Home Record | 0-2 | 0-2 |
| Away Record | 2-0 | 0-2 |
| Goals For | 42 | 39 |
| Goals Against | 34 | 55 |
| Power Play Pct. | 27.27 | 31.58 |
| Penalty Kill Pct. | 53.85 | 58.33 |
| Faceoffs Pct. | 53.3 (49-92) | 50.5 (56-111) |
| Loose Balls | 284 | 290 |
| Points Leader – Season | Curtis Dickson (17) | Holden Cattoni (20) |
TRANSACTION ALERT: On Jan. 6, the Roughnecks signed free agent Zach Herreweyers who was the Colorado Mammoth's first round, 9th overall, selection in the 2016 NLL Entry Draft. The 25-year-old from Strathroy, Ontario has tallied 15 points (6g, 9a) in 10 career games. On Jan. 4, Calgary acquired forward Dereck Downs from the New England Blackwolves in exchange for third round picks in the NLL Entry Draft of 2020 and 2022. The 24-year-old Toronto, Ontario product was a fifth round pick, 59th overall, by the Blackwolves in 2018. He tallied 23 points (16g, 7a) in 15 games during the 2018-19 campaign and has a goal and an assist in one game this season.
SITTING OUT: Forward Dane Dobbie is serving game four of a six-game suspension tonight.
RECORD WHEN:
Leading at halftime …… 2-1 Outshooting opponent .…… 1-1
Trailing at halftime ……. 0-1 Outshot by opponent …..….. 1-0
Tied at halftime …….…. 0-0 Shots are tied ……..………… 0-1
ROUGHNECKS MONTH-BY-MONTH: November (1-0), December (1-2).
ROUGHNECKS VS.: (BUF 0-0), (COL 0-1), (GA 0-0), (NE 0-0), (PHI 0-1), (ROC 0-0), (SD 1-0), (SAS 0-0), (TOR 0-0), (VAN 1-0).
ROUGHNECKS VS. DIVISION: North (0-0), West (2-1), East (0-1).
LEADING THE LEAGUE (As of Jan. 14, 2020): Goaltender Christian Del Bianco has a league-leading 0.852 save percentage and tops all goalies with 63 saves in a single game… Curtis Dickson has the most shots on goal with 86… Marshal King is second in scoring among NLL rookies with 14 points including three goals and 11 assists.
PENALTY PARADE: The Calgary Roughnecks have a league-high 82 penalty minutes in four games for an average of 20.5 minutes per tilt. Their penalty kill is eighth in the league at 53.85%. The New York Riptide have the second most PIM with 67 in five contests.
STREAKING: Several players take point streaks into today's game: Curtis Dickson (8g, 9a), Dan Taylor (5g, 9a), rookie Marshal King (3g, 11a), Zach Currier (2g, 5a) and defenceman Eli Salama (2g, 2a) are all on four-game streaks. Tyson Bell (1g, 3a) has points in three consecutive outings. Shane Simpson (2g, 2a), Haiden Dickson (4g, 1a) and Mitch Wilde (1g, 2a) have points in back-to-back games.
QUARTER BREAK: The Roughnecks have outscored their opposition in nine quarters this season while also tying their opponents in four. Of the 16 quarters played, seven have resulted in a one-goal differential while six saw either a two or three-goal spread.
ROOKIE SPOTLIGHT: The Roughnecks selected forward Marshal King in the second round, 22nd overall, in the 2019 NLL Draft. He spent the 2019 season with the Victoria Shamrocks of the WLA. Marshal has tallied 14 points in four games with Calgary. The 22-year-old sits third in team scoring, tied with Dan Taylor, behind his brother Jesse King (15 points) and Curtis Dickson (17 points).
CLIMBING THE CHARTS: Curtis Dickson is 19 assists shy of surpassing Kaleb Toth's record of 354 and claiming the third place spot for most assists in franchise history… Defenceman Curtis Manning is tied with Scott Carnegie with 113 franchise caused turnovers, behind only Dan MacRae and Mike Carnegie's record of 163.
MILESTONE MARKERS: On Dec. 27, Curtis Dickson netted his 400th career goal in San Diego becoming the 14th player in NLL history to reach the milestone. On that same night Tyler Burton surpassed 1,000 face-off wins, Christian Del Bianco eclipsed 1,500 saves, Zach Currier notched his 50th point with a goal and three assists, Mitch Wilde caused his 50th turnover, Greg Harnett surpassed 200 penalty minutes and scooped up his 300th loose ball and rookies Haiden Dickson and Travis Getz recorded their first NLL points. Dickson tallied four goals while Getz recorded an assist. On Nov. 29, five Roughnecks recorded NLL career milestones: Zach Currier eclipsed 400 loose balls, Curtis Manning surpassed 600 loose balls, Tyler Richards played his 150th game, and rookies Marshal King and Liam LeClair recorded their first NLL points. King with a goal and two assists, LeClair with an assist.
BY THE NUMBERS:
1 – Shane Simpson needs one loose ball for 50
1 – Dan Taylor needs one point for 100
2 – Curtis Manning is two assists back from 50
4 – Anthony Kalinich is four loose balls back from 50
5 – Tyler Pace needs five loose balls for 100
5 – Mitch Wilde is five games away from 100
5 – Tyson Bell needs five points for 50
6 – Reece Callies needs six loose balls for 50
8 – Tyler Burton is eight caused turnovers away from 100
8 – Mitch Wilde is eight points shy of 100
9 – Chad Cummings is nine caused turnovers away from 50
10 – Tyler Pace needs 10 assists for 50
THE ROAD AHEAD: The Roughnecks will now head home for a date with new market Halifax Thunderbirds on Jan. 25. Game time is 7:30 p.m. It's an East Coast Kitchen Party with a 'kiss the cod' station at section 214, menu inspired by the Maritimes in the King Club and at The Wharf concession stand in section 227. Fans can enjoy music with an East Coast flair throughout the game including a halftime performance by the Nova Scotiables.