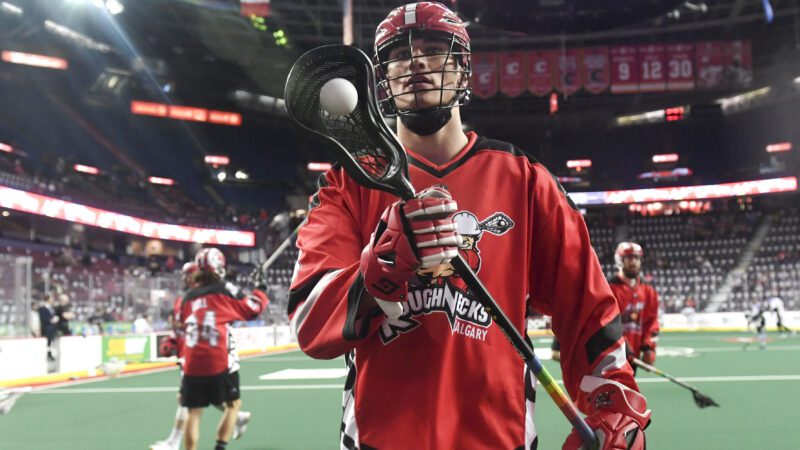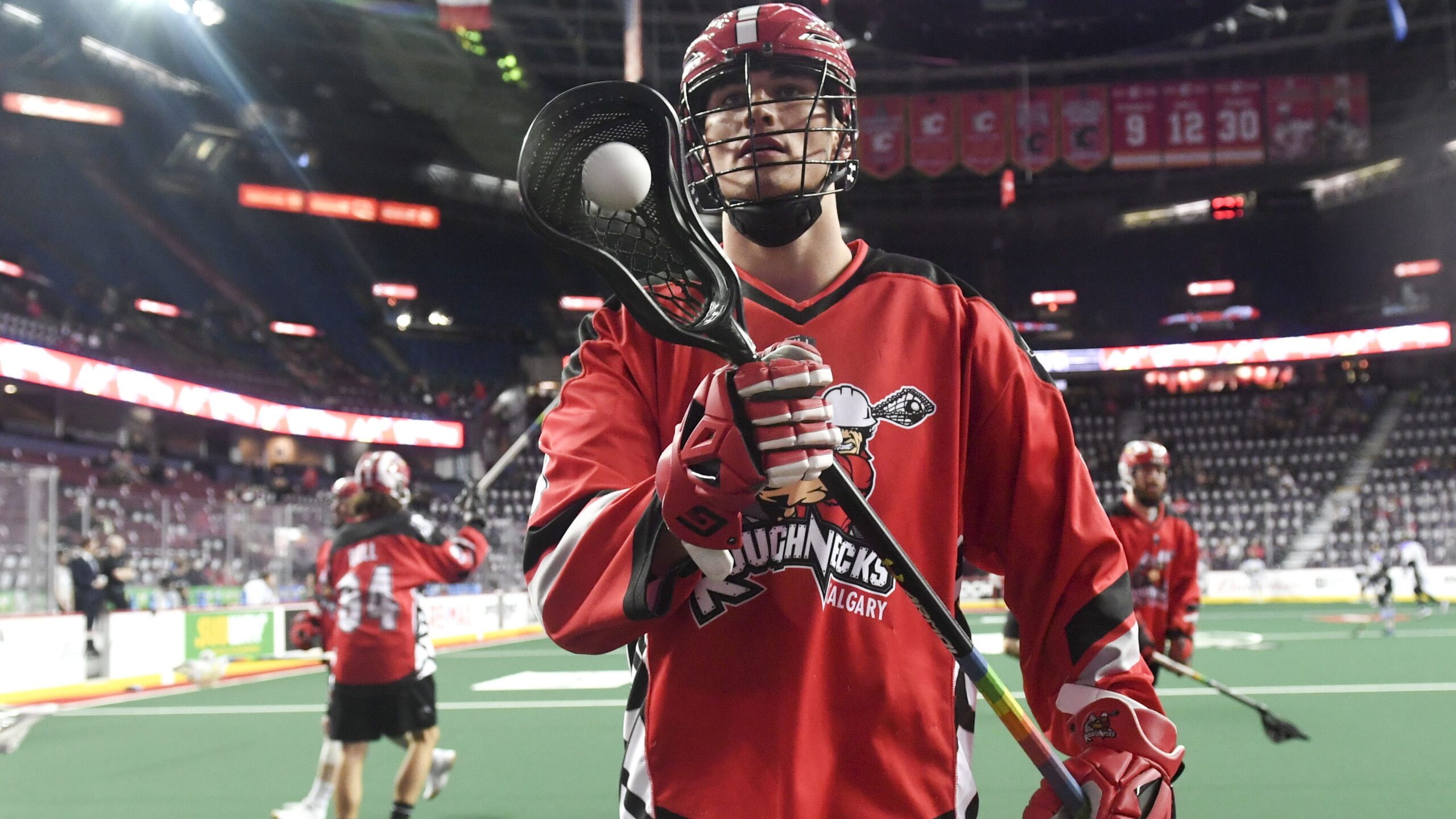 RIGGER RAMBLINGS: The Calgary Roughnecks will look to bounce back after last Saturday's home loss as they visit the Wells Fargo Center for a 10:00 a.m. MT morning game against the Philadelphia Wings. Last week, the San Diego Seals extended their winning streak to five games following a 16-9 victory over the Calgary Roughnecks. The Seals, who built quarter leads of 4-3, 9-5 and 13-7, received eight-point efforts from Dan Dawson (2g, 6a), Garrett Billings (2g, 6a) and Kyle Buchanan (4g, 4a). For Calgary, Curtis Dickson led the way with three goals and a pair of assists while Dane Dobbie (2g, 2a) and Rhys Duch (1g, 3a) followed with four points each. Although not reflected on the scoreboard, it was a night of milestones for the home team with five players reaching career landmarks including Dickson tallying his 700th point, all as a Roughneck.
VS. PHILADELPHIA: Tonight marks the first and only regular season meeting between the Roughnecks and Wings. It will be the Riggers' first ever visit to the Wells Fargo Center. Philadelphia, which was awarded an NLL expansion team in September of 2017, is coming off last Saturday's 12-11 road loss to the Toronto Rock. The Wings are 3-5 when playing at home this season while the Roughnecks are 4-4 on the road.
HEAD-TO-HEAD: 2018-19 REGULAR SEASON
| | | |
| --- | --- | --- |
| Category | Roughnecks (7-8) | Philadelphia (3-11) |
| Home Record | 3-4 | 3-5 |
| Away Record | 4-4 | 0-6 |
| Goals For | 162 | 163 |
| Goals Against | 167 | 179 |
| Power Play Pct. | 47.30 | 34.48 |
| Penalty Kill Pct. | 60.61 | 56.06 |
| Faceoffs Pct. | 52.4 (205-391) | 64.5 (258-400) |
| Loose Balls | 1062 | 998 |
| Points Leader – Season | Dane Dobbie (88) | Kiel Matisz (64) |
ROUGHNECKS MONTH-BY-MONTH: December (2-1), January (1-3), February (2-1), March (2-3)
ROUGHNECKS VS.: (BUF 0-1), (COL 1-2), (GA 0-0), (NE 0-1), (PHI 0-0), (ROC 1-0), (SD 1-2), (SAS 1-1), (TOR 1-0), (VAN 2-1)
RECORD WHEN:
Leading at halftime …… 1-2 Outshooting opponent .…… 3-2
Trailing at halftime ……. 3-5 Outshot by opponent …..….. 4-6
Tied at halftime …….…. 3-1 Shots are tied ……..………… 0-0
ROUGHNECKS VS. DIVISION: West (5-6), East (2-2).
PLAYOFF BOUND: With the Vancouver Warriors 12-9 loss to the Saskatchewan Rush last weekend, the Calgary Roughnecks have clinched a playoff spot in the West Division. Since their establishment, the Roughnecks have advanced to the post-season 16 out of 18 seasons.
SPECIAL TEAMS WATCH: Calgary's power play is fifth in the NLL at 47.30% while Philadelphia has a league-low of 34.48%. The Roughnecks penalty kill is second in the league at 60.61% and the Wings sit at fourth with 56.06%.
WEST VS. EAST: This season, Calgary is 5-6 against teams from the West Division and has a 2-2 mark when playing rivals from the East. The Roughnecks finished the 2017-18 campaign 5-4 against the West and 3-6 versus the East. Philadelphia is 3-9 when playing other teams from the East while their record playing teams from the West is 0-2 in their inaugural season.
CLIMBING THE CHARTS: Defenceman Mike Carnegie is third all-time in franchise games played with 182. Former captain Andrew McBride sits atop the games played list with 198 followed by Jeff Shattler at 183.
CURRIER CLASH: Roughnecks defender, Zach Currier, will battle it out against his brother and Wings forward, Josh Currier, tonight at the Wells Fargo Center. 25-year-old Josh was selected by Rochester in the first round (6th overall) in the 2016 NLL Entry Draft before being picked up by Philadelphia in the fourth round (7th overall) in the 2018 NLL Expansion Draft. Josh has 46 points (24g, 22a) in 14 games with the Wings. 24-year-old Zach, selected by Calgary in the first round (3rd overall) in the 2017 NLL Entry Draft, had a breakout rookie season setting a new NLL record for rookie caused turnovers with 33 and led the league with 200 loose balls, which was the second-highest loose balls total ever by a rookie. The defenceman has 18 points (4g, 14a) in 15 games this season.
GOING ONCE: As part of Del Bianco's Assists for Kids program, the Calgary Roughnecks goaltender will be auctioning off his game-worn helmet from the 2018-19 NLL campaign. The auction opened Mar. 30 and closes on Apr. 14 at 8:00 p.m. with proceeds to support KidSport Calgary. To place your bid, visit elevateauctions.com/DelBiancoKidSportAuction.
RIGHT TO PLAY: The NLL has launched the seventh consecutive league-wide fundraising campaign for Right To Play, a global organization that uses the power of play and sport to improve the lives of children and youth affected by conflict, disease and poverty. Defenseman Zach Currier represents the Roughnecks as Calgary's "Champion" for this campaign. Fundraising began Mar. 4 and has been extended to Apr. 11 when donation pages and the online auction featuring team signed jerseys from all 11 active NLL franchises close. Help Currier in supporting this great cause by making a donation today at calgaryroughnecks.com/play.
ROUGHNECKS IN THE NLL TOP 10: Dane Dobbie leads the NLL with 173 shots on goal and with 239 shots. He is fourth in the league with 88 points including 35 goals (ranked second) and 53 assists (ranked fourth). Dobbie is in a three-way tie for second with four game winning goals. The forward is tied for second in power play goals with ten and tied for seventh with 14 power play assists… Rhys Duch is fourth in the NLL with nine power play goals… Zach Currier is second in the league with 166 loose balls and for caused turnovers with 29… Dan MacRae is tied for sixth in caused turnovers with 23… Eli Salama leads all rookies with two shorthanded assists and is eighth out of the rookies with 54 loose balls. His 10 caused turnovers put him at sixth among rookies… Christian Del Bianco has played the second most minutes with 894.44 and is third with 598 saves. His 11.13 goals against average puts him at fifth in the NLL while his 0.783 save percentage is tied for fourth in the league.
400 CLUB: Dane Dobbie recorded his 400th career goal on Mar. 16 in an 11-9 loss to Colorado. He became the 13th player in league history to hit this milestone and the first player in team history to score all 400 goals as a member of the Roughnecks. Teammate Rhys Duch is just six goals back from hitting the 400 mark. Former NLL players who suited up for Calgary and reached 400 goals include Josh Sanderson (449), Lewis Ratcliff (440) and Shawn Evans (428).
MILESTONE MARKERS: On Mar. 30, multiple players hit milestones including Curtis Dickson tallying his 700th career point, all as a Roughneck while Riley Loewen hit 200 career points and Tyler Pace eclipsed 50. Dan Taylor notched his 50th career assist and rookie Eli Salama scooped up his 50th loose ball. On Mar. 16, Dane Dobbie surpassed 400 career NLL goals while Tyler Burton eclipsed 900 face-off wins that same night. On Mar. 9, Curtis Dickson surpassed 300 assists and picked up his 500th loose ball. On Mar. 2, Mitch Wilde scooped up his 300th loose ball while Zach Currier hit the same milestone on Feb. 16. On Feb. 9, Dane Dobbie surpassed 800 NLL career points while Tyler Burton eclipsed 500 loose balls. On Feb. 2, Rhys Duch scooped up his 800th loose ball. On Jan. 20, multiple players hit milestones: Dane Dobbie recorded his 400th career assist while Mitch Wilde recorded his 50th career helper and Riley Loewen eclipsed 200 loose balls.
WHAT'S LEFT: The Roughnecks return to the Scotiabank Saddledome to finish out the 2018-19 NLL campaign with a two-game home stand facing opponents from the East and West Divisions. First, the Georgia Swarm visit the 'Dome on Friday, Apr. 12 for the SUPERHERO Party presented by Pete the Plumber. Then on Saturday, Apr. 20 the Riggers host the Saskatchewan Rush for Fan Appreciation.