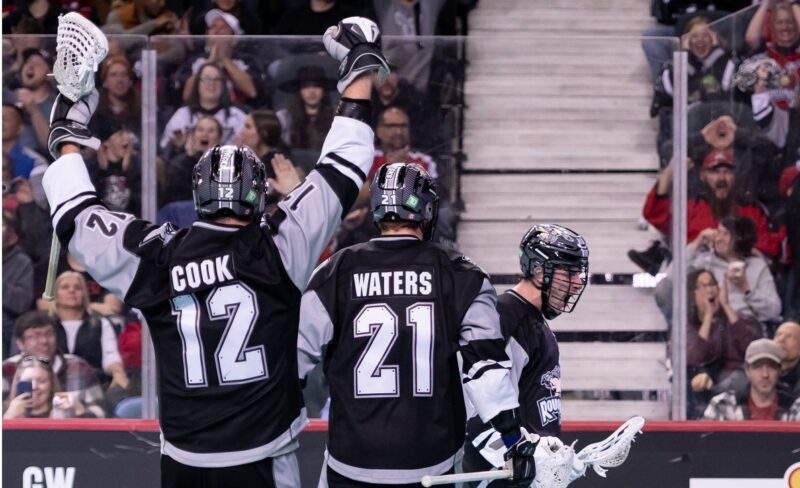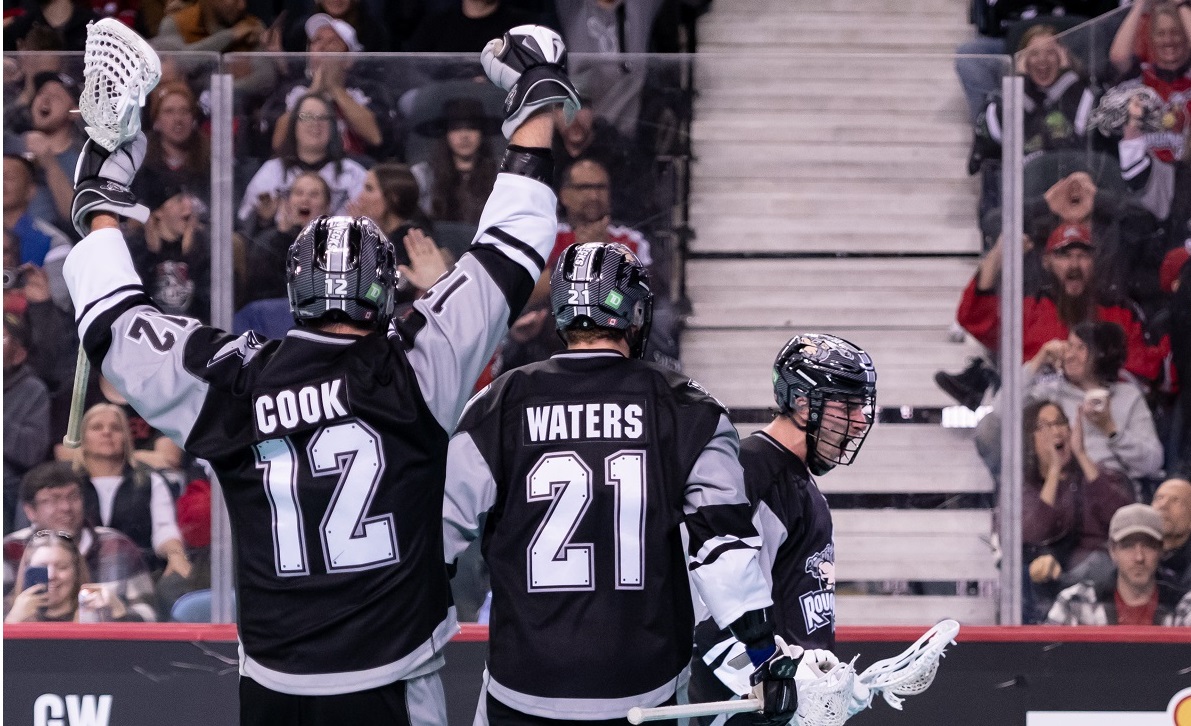 By: Riley Pollock – 06-01-23
SETTIN' IT UP
The Roughnecks will get a chance to spoil a banner ceremony on Saturday night.
The Riggers (2-1) visit the defending champion, Colorado Mammoth (1-1) tomorrow at 8 P.M. at the Ball Arena for their home-opener. You can watch the game on TSN.ca.
Colorado won the NLL Championship last season and knocked out the Roughnecks in the first round on their way to the title.
Calgary will be looking to get back into the win column after falling to San Diego 17-14 at home last weekend.
The Mammoth are looking for their second straight win after taking down Panther City 12-9 on Dec. 17.
This will be the first of three matchups between these two teams this year. The next one comes on Feb. 11 at the Rough House before the Riggers head back to Colorado on March 10.
Riggers defender Shane Simpson has five goals in transition so far this season and talked about what the Roughnecks can do better against Colorado after their loss last weekend.
"As a group I think defensively we can all do the little things a little bit better," he said. "It's kind of promising because we didn't do one thing over and over again incorrectly. It was kind of a bouncing ball here, didn't box out there. It's a lot of small mistakes and I think we've already started building towards fixing those for Colorado. Our first half against San Diego was not great and (Coach Malawsky) challenged us in the locker-room to get better and build towards something. So that's something that we did in the second half and I think it's going to take that same work ethic to come out with the two points against the defending champs."
2021-22 HEAD TO HEAD
The Roughnecks won the 2021-22 regular season series 2-1, outscoring the Mammoth 33-32 before Colorado beat the Riggers 16-12 at the Rough House in the first round of the playoffs.
2022-23 Scoring Leaders
Roughnecks:
Tyler Pace – 19 points (4g, 15a)
Jesse King – 17 points (8g, 9a)
Haiden Dickson – 9 points (6g, 3a)
Tanner Cook – 7 points (5g, 2a)
Mammoth:
Eli McLaughlin – 12 points (4g, 8a)
Zed Williams – 10 points (5g, 5a)
Dylan Kinnear – 4 points (1g, 3a)
Goaltending 2022-23 Head to Head:
Christian Del Bianco: 2-1
GAA: 10.33
SV %: .796
Dylan Ward 1-1
GAA: 12.75
SV %: .800