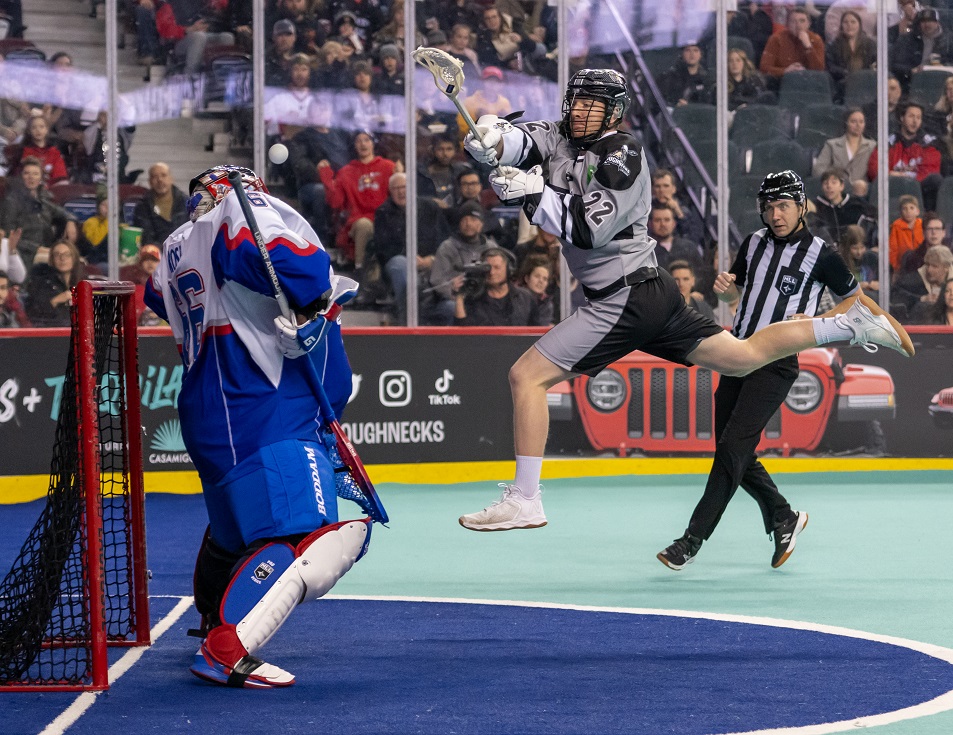 By: Riley Pollock – 03-02-23
SETTIN' IT UP
The Riggers (3-3) are looking to get back in the win column when they battle the Halifax Thunderbirds (4-3) on Saturday at 4 p.m on the East Coast.
It's the first time these two Canadian teams have met since the Roughnecks took down the Thunderbirds 13-8 on Apr. 8 last year.
Calgary fell 11-10 in overtime at home to the Toronto Rock last weekend.
For Halifax, they ended Rochester's undefeated season last weekend with a 17-7 win.
This is the only matchup between the Thunderbirds and Roughnecks this season.
Riggers captain Jesse King is four points away from 300 in his career.
Curtis Manning needs just four loose balls to reach 700 in his career while Jeff Cornwall needs seven to hit the 600 mark in his career.
Roughnecks forward, Tanner Cook, explained what the team needs to do to get back above .500 on the season.
"I think we've got to focus on our team," said Cook. "We've got to focus on our game. We have all the right people in place, going from goaltending, to defence, to transition, to offence in order to get the win so I think just focus on what we need to do and get the job done out there."
2022-23 Scoring Leaders
Roughnecks:
Tyler Pace –34 points (9g, 25a)
Jesse King – 31 points (15g, 16a)
Haiden Dickson – 15 points (8g, 7a)
Shane Simpson – 14 points (9g, 5a)
Thunderbirds:
Randy Staats – 38 points (10g, 28a)
Clarke Petterson– 38 points (12g, 26a)
Ryan Benesch – 33 points (13g, 20a)
Goaltending 2022-23 Head to Head:
Christian Del Bianco: 3-3
GAA: 10.16
SV %: .792
Warren Hill: 3-2
GAA: 10.74
SV %: .782