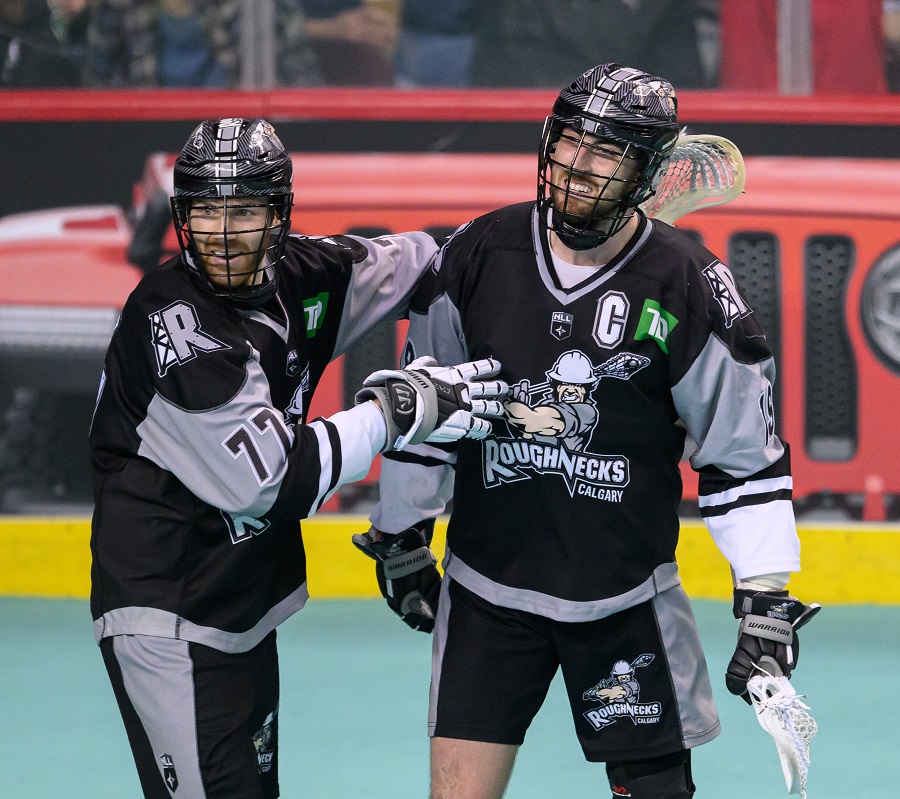 By: Riley Pollock – 22-02-23
SETTIN' IT UP
The road trip continues in the desert.
The Roughnecks (7-3) look to extend their win streak to five when they battle the expansion Las Vegas Desert Dogs (3-5) Friday in Vegas at 8:30 p.m.
The battle will mark the first-ever meeting between these two teams. They will meet once more in Calgary on April 14.
The Riggers look to continue their winning ways after beating the Warriors in Vancouver 14-9 last weekend. Jesse King had four goals and four assists in the win while Haiden Dickson added four goals and three assists. Christian Del Bianco stopped 52 of 61 shots.
For Las Vegas, they have won two straight games and look like they are coming into their own as an expansion franchise.
Riggers captain Jesse King needs six points to get to 60 this season. He currently sits sixth in the league in points.
Tyler Pace is three goals away from hitting 20 in a season for the second time in his career. His career high was 26, set last year.
Riggers goaltender Christian Del Bianco needs one assist to match his career high of 17 which he has hit twice in his career already. The NLL record for assists in a season by a goaltender is 23.
2022-23 Scoring Leaders
Roughnecks:
Jesse King – 54 points (20g, 34a)
Tyler Pace –51 points (17g, 34a)
Tanner Cook – 30 points (16g, 14a)
Haiden Dickson – 28 points (16g, 12a)
Desert Dogs:
Rob Hellyer – 47 points (11g, 36a)
Jack Hannah – 29 points (16g, 13a)
Zach Greer – 25 points (16g, 9a)
Goaltending 2022-23 Head to Head:
Christian Del Bianco: 7-3
GAA: 9.59
SV %: .818
Landon Kells: 3-3
GAA: 11.34
SV %: .750