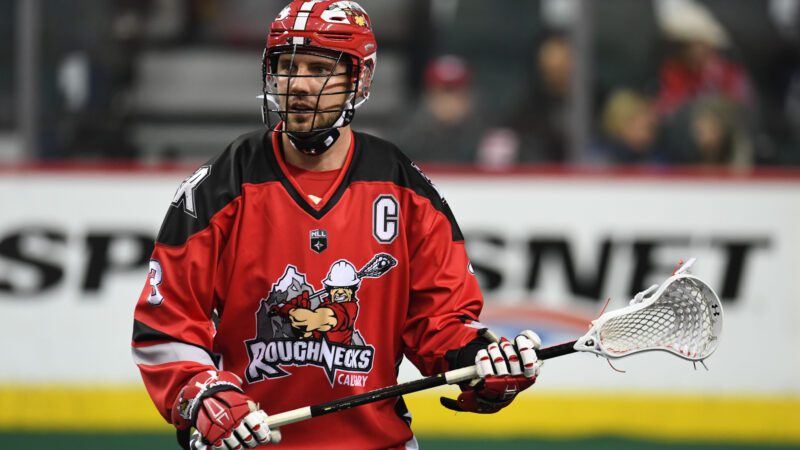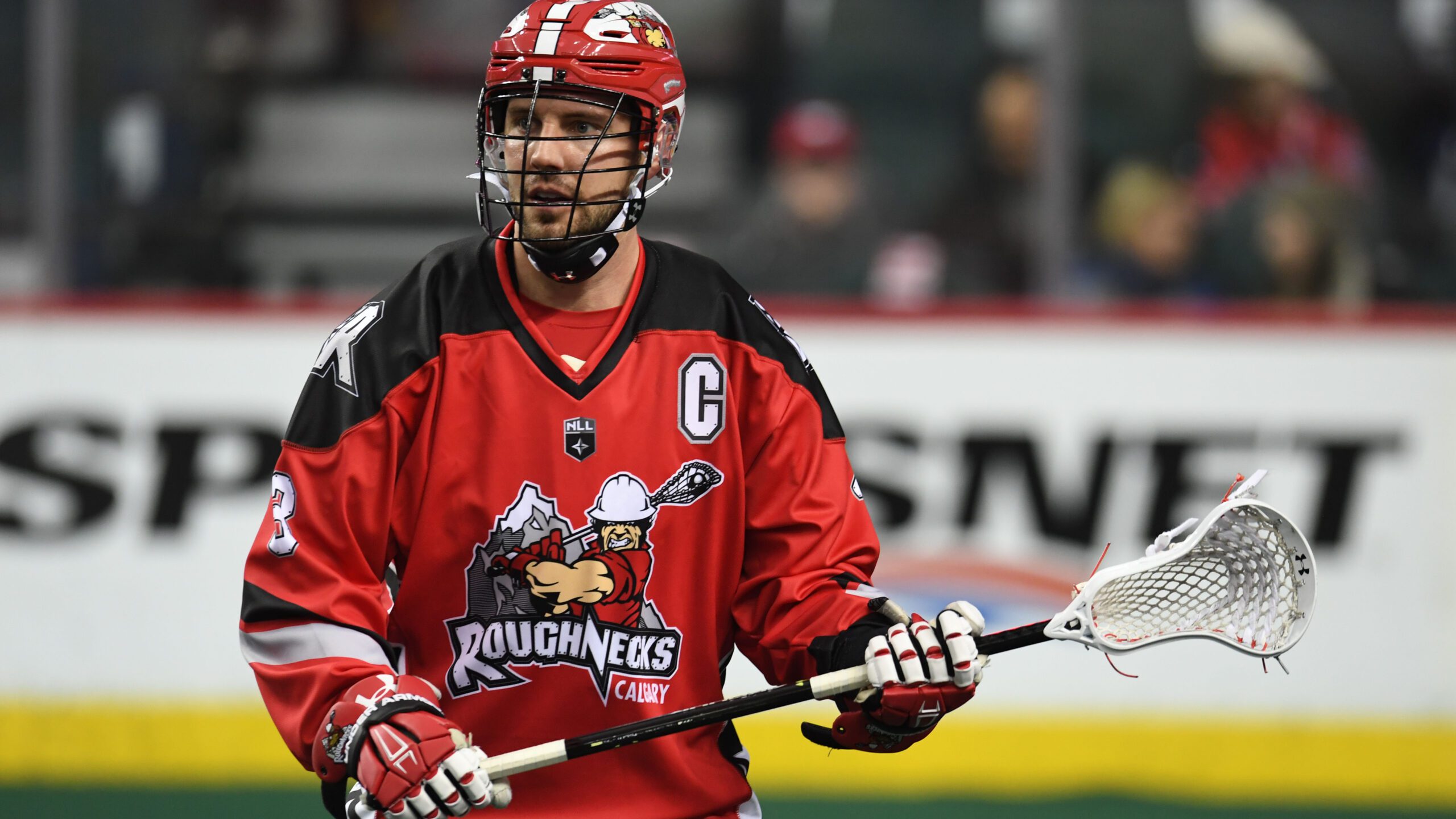 Take the Knighthawks lightly?
Not a chance.
The 6-7 Roughnecks will be focused and prepared when they head east for a rumble with the 2-10 Rochester Knighthawks at the Blue Cross Arena this Saturday, (5:30 p.m. MT, watch on Bleacher Report Live)
"Those are the scariest teams to play," said captain Dan MacRae.
"When you know they've got young guys out there with nothing to lose and everything to prove. They're looking for jobs whether it's within that team or through the expansion draft next year.
"They've got a ton of energy and they're just looking to go out there to prove themselves, and work really hard. Those are sometimes the toughest games to come in and execute in."
They won't be easy to prepare for, either, when it comes to game-planning.
The Knighthawks are basically a brand new team after making six trades ahead of the NLL deadline on March 12. Those moves saw the addition of defender Scott Campbell from the Saskatchewan Rush, defender Ian Llord and forward Ryan Benesch from the Mammoth, forward Chris Boushy from the Roughnecks, and the loss of forward Joe Resatarits and defender Paul Dawson from the Knighthawks' roster.
"It's going to be tough to prepare for," MacRae agreed. "There's a lot of guys who don't have a lot of experience, so there's little video we can go off of."
Add to that the new look Knighthawks aren't having much trouble with chemistry after the roster shakeup.
Although they dropped both of their games last weekend, they had good showings against two powerful eastern squads: falling 15-14 to the Georgia Swarm March 15, and 15-13 to the Toronto Rock March 16.
"Judging off their two games last weekend they're doing well with the changes," MacRae said. "They were within a goal or two of the best teams in the east in both of their games … They're just bringing in young guys who are trying to earn a spot, and they've got a lot of veterans up front – they've got Cody Jamieson leading an offence that's going to be dangerous one."
For the Riggers, the game is a chance to get back on track after a tough 11-9 loss to the Colorado Mammoth at the Scotiabank Saddledome March 16.
"We've been having to do it all season, we've been up and down and I think we've been able to bounce back fairly well," MacRae said. "We're a proud group of guys and after we lose it doesn't sit well with anyone, including myself.
"Those kinds of losses – especially at home in front of our fans – really fuel our group to want to come back and have a good game."
Losing can bring a bout of motivation to any team, but the Riggers would rather find consistency after a hot-and-cold campaign.
"We've got a lot of really talented young players and some middle-age and veteran guys filling in new roles," MacRae said. "Even speaking for myself being in a leadership position, it's something I've done before but with this group of guys it's new.
"We're still feeling each other out and still learning a lot about each other, and what works and maybe what doesn't work. (Consistency) is something we're working on and were fortunate enough we've got a good chunk of games to do that before the playoffs."
There is one thing MacRae knows is 100% effective, though.
"Making sure we're the hardest working team," he said. "We have a ton of talent up-front and in our net and those are our two big pillars. But everything in the middle – we have to be the hardest working team on the floor, when we put together 60 minute games those have been our best performances and when we've looked the most dangerous.
"We've going to be focused, and mentally and physically ready to outwork our opponent for 60 minutes.
"There's no excuse for us to look past this game."