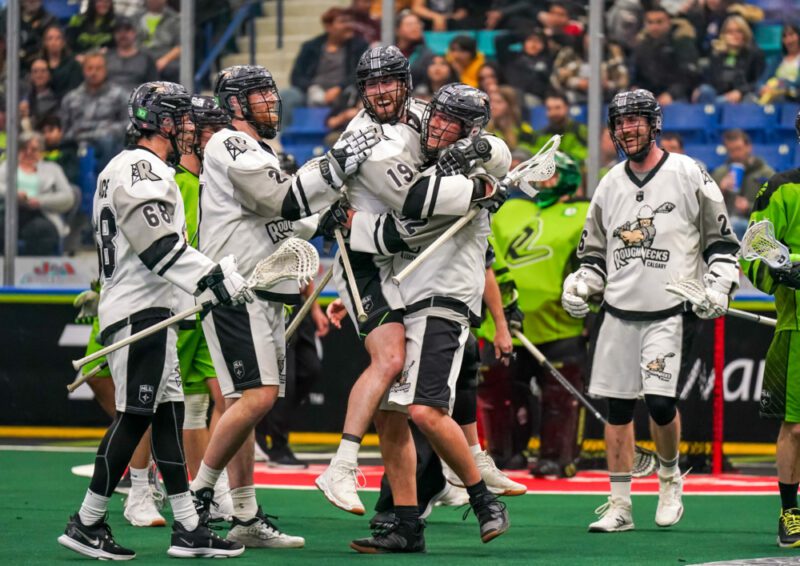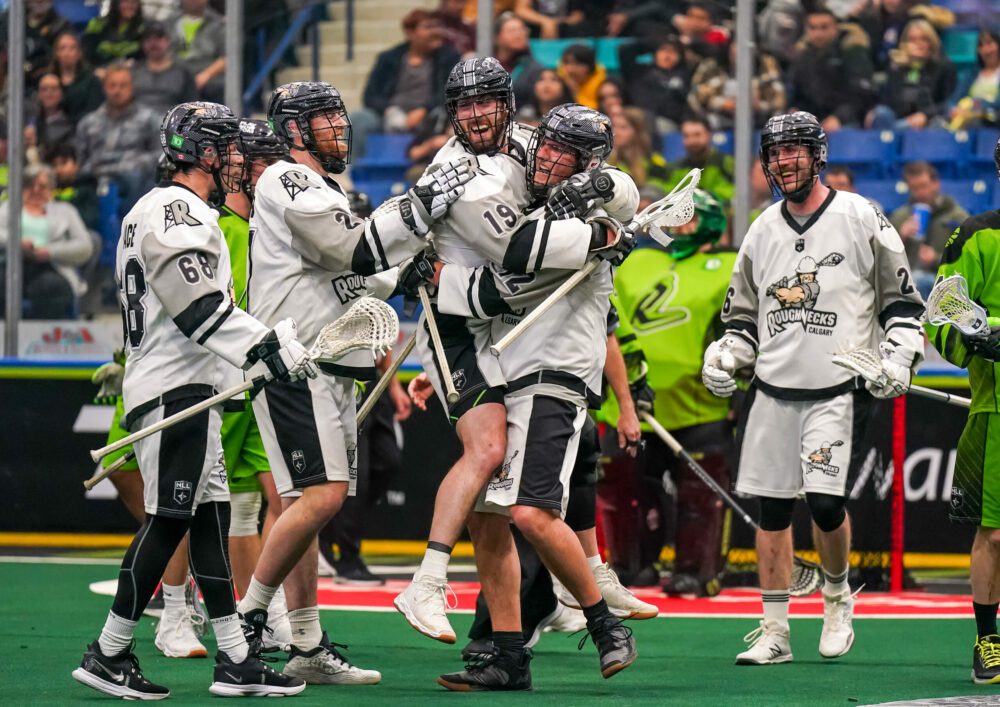 By: Riley Pollock 30-03-23
SETTIN' IT UP
First place is on the line in San Diego.
The Roughnecks (10-4) head to California to take on the Seals (10-3) Friday night at 8 p.m. in a battle for top spot in the West.
This is the third-and-final meeting between these teams this regular season. Calgary and San Diego have split the series so far.
Whoever wins will also clinch a playoff and hold the top spot in a potential tie-breaker situation.
The Riggers are looking for their fourth straight win, most recently beating the Saskatchewan Rush 14-6 and 11-6 on back-to-back weekends.
For San Diego, they had a double header last weekend defeating Panther City 17-9 before falling to Buffalo 7-6 in overtime the next night.
Worth noting that Riggers forward Dan Taylor needs two points to hit 200 in his NLL career.
2022-23 Head-To-Head
San Diego defeated Calgary 17-14 in their first meeting before the Roughnecks returned the favour with a 14-10 victory a couple of weeks later. Tyler Pace has 15 points in the two games against San Diego this season.
2022-23 Scoring Leaders
Roughnecks:
Jesse King – 78 points (32g, 46a)
Tyler Pace – 65 points (20g, 45a)
Tanner Cook – 45 points (25g, 20a)
Dan Taylor – 34 points (13g, 21a)
Seals:
Wes Berg – 76 points (25g, 51a)
Curtis Dickson – 74 points (36g, 38a)
Dane Dobbie – 72 points (34g, 38a)
Goaltending 2022-23 Head-to-Head:
Christian Del Bianco: 10-4
GAA: 9.21
SV %: .817
Frank Scigliano: 6-1
GAA: 12.05
SV %: .753