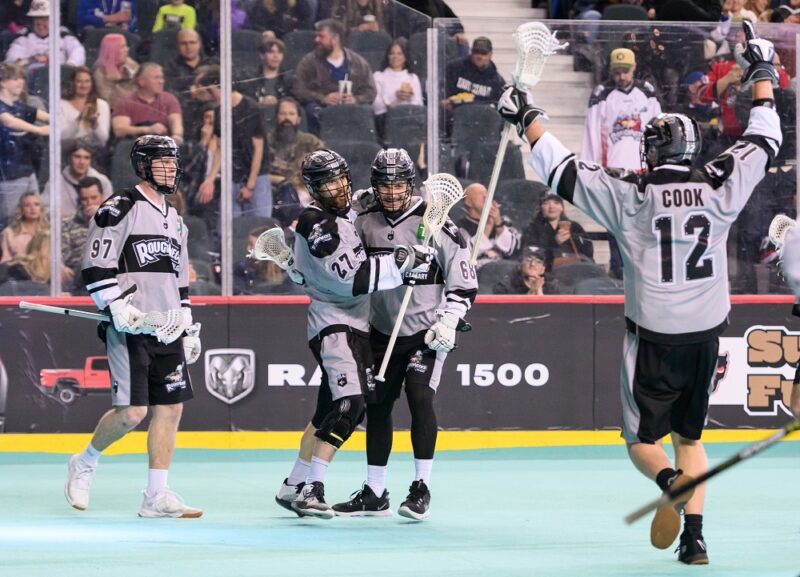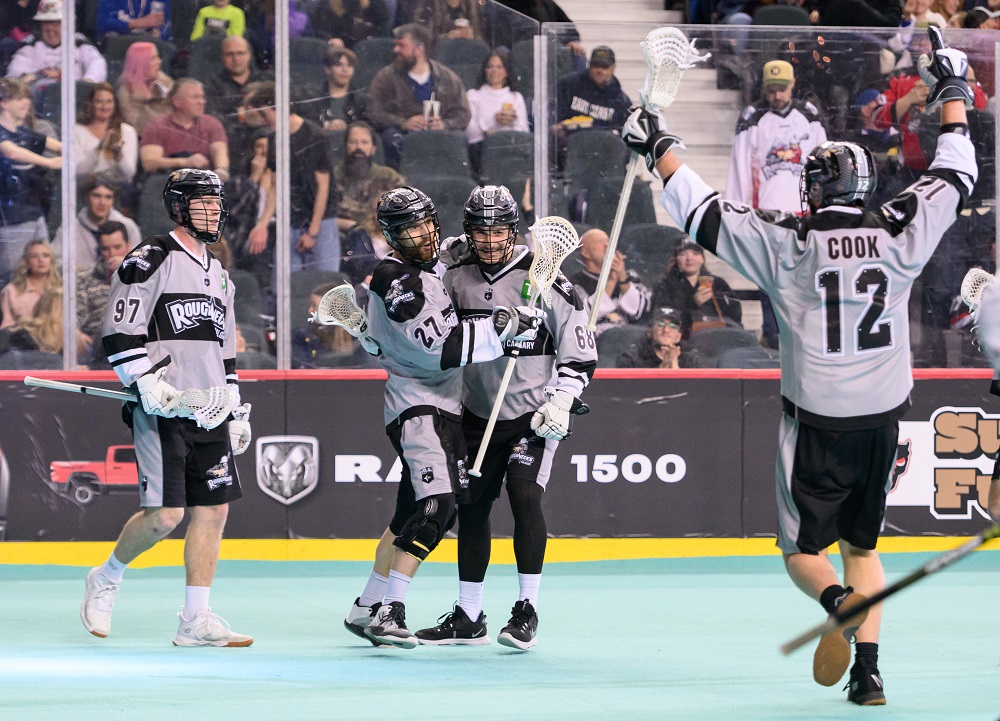 By: Riley Pollock – 16-02-23
SETTIN' IT UP
The road trip begins in Vancouver. 
The Roughnecks (6-3) look to extend their win-streak to four when they battle the Vancouver Warriors (1-8) in their first of three straight road games on Friday night at 8 p.m.
Saturday's tilt marks the third and final time these two face-off this season with the Roughnecks winning the two previous meetings. 
The Riggers are looking to add to their win total after beating Saskatchewan 13-6 on Friday and Colorado 13-9 on Saturday at the Rough House. 
For Vancouver they have been close in both of their last two games against Saskatchewan and Panther City but have been unable to find the win column and have lost four straight games. 
A Couple of Riggers could hit milestones on Saturday, Zach Currier needs just one point to hit 100 in his career while Tyler Pace needs two points to get to 200 in his NLL career. 
Riggers captain, Jesse King, talked about what the Roughnecks have to do to start their road trip right. 
"We just need to focus on our game plan," said King. "That also means doing a little extra work this week, especially with the double header last weekend, we're probably a little more sore, more tired, you want to make sure you're going into the week with a good training schedule and coming into the game with your body feeling good." 
2022-23 Head to Head:
 The Roughnecks beat Vancouver 11-9 on Dec. 10 and then crushed the Warriors 14-5 the next week. Jesse King leads the Roughnecks in scoring against the Warriors this season, he has 11 points in their two meetings. 
2022-23 Scoring Leaders
Roughnecks:
Jesse King – 46 points (16g, 30a)
Tyler Pace –46 points (16g, 30a)
Tanner Cook – 25 points (15g, 10a)
Haiden Dickson – 21 points (12g, 9a)
Warriors: 
Keegan Bal – 43 points (23g, 20a)
Shawn Evans – 29 points (9g, 20a)
Adam Charalambides – 24 points (8g, 16a)
Goaltending 2022-23 Head to Head:
Christian Del Bianco: 6-3
GAA: 9.66
SV %: .813
Aden Walsh: 1-5
GAA: 15.85
SV %: .696