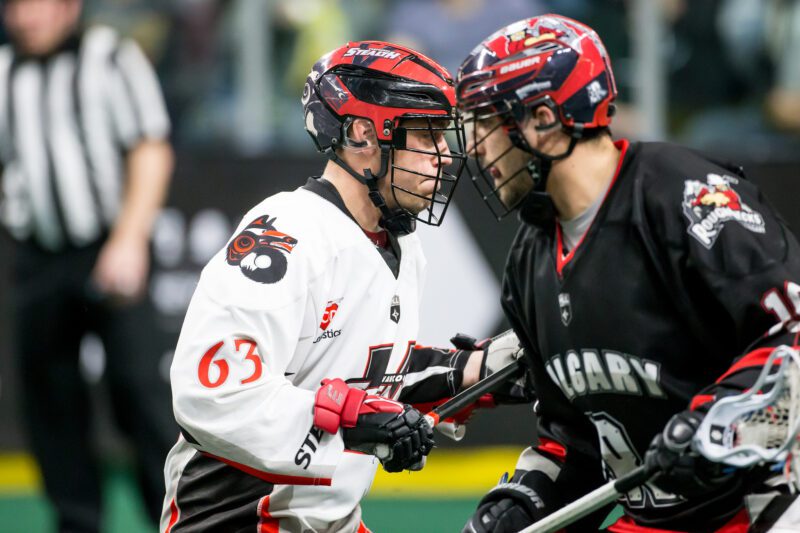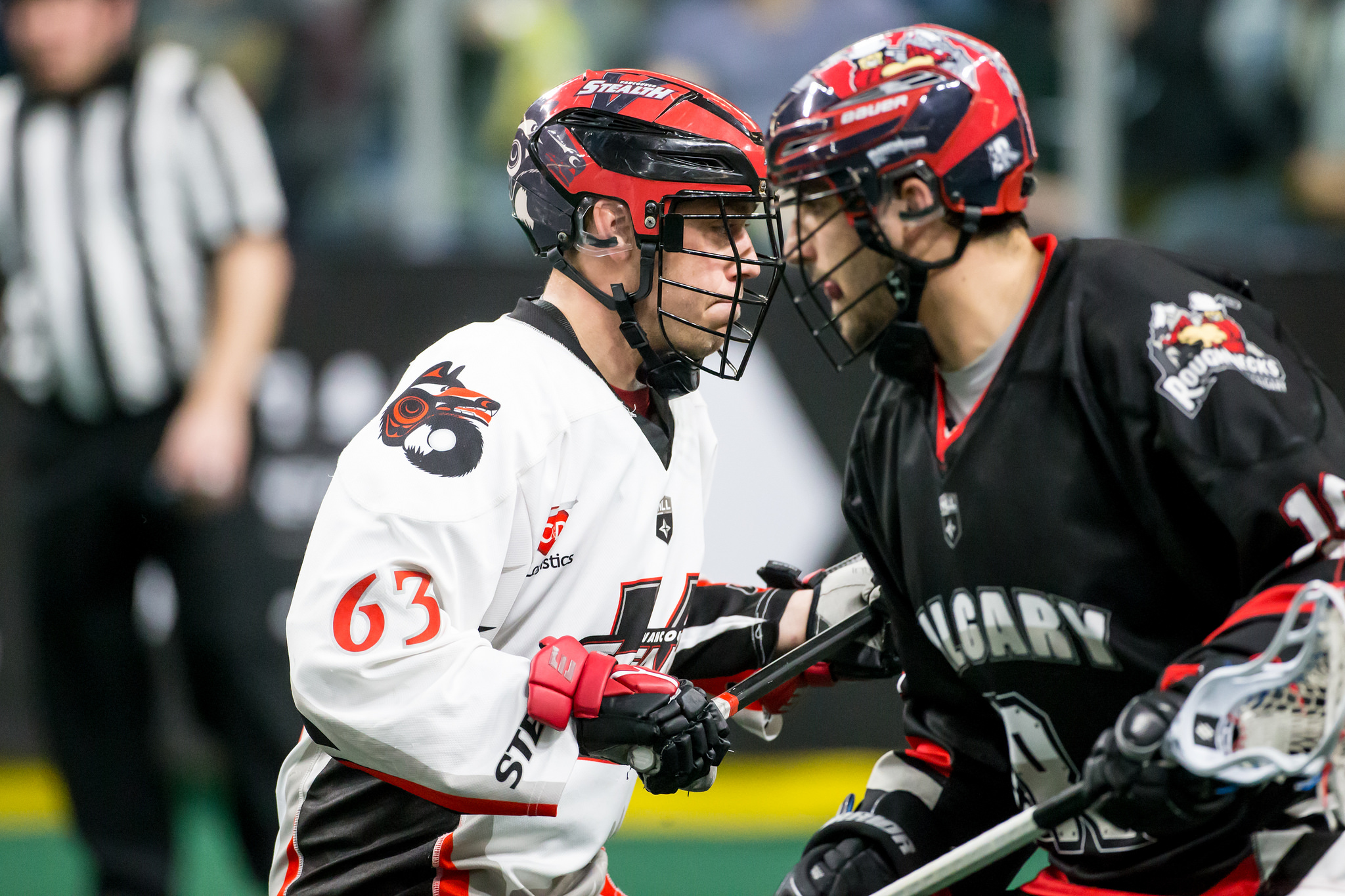 CALGARY ROUGHNECKS (7-9) vs. VANCOUVER STEALTH (2-14)
WHEN: Saturday, April 21, 2018 at 8:00 p.m. MT
WHERE: Langley Events Centre
TV/RADIO: NLLTV.com
SEASON SERIES: 2-0
LAST MEETING: Calgary defeated Vancouver 13-9 at the Langley Events Centre on March 31.
The Roughnecks head to Langley, B.C., this Saturday for their last match-up of the season against the Vancouver Stealth. The Riggers are coming off of a commanding 16-9 win over the Buffalo Bandits at the Scotiabank Saddledome on April 14.
The 2-14 Stealth are looking for their first home win of the season (0-8) after a tough 2017-18 campaign. They're coming off a 20-10 home loss to the Saskatchewan Rush on April 14, their second straight defeat.
The last time the two teams met, the Riggers eliminated Vancouver from playoff contention while clinching third seed in the Western Division.
It may seem the tilt has little impact for either team, given the fact the Riggers cannot move up in the standings, and the Stealth have already had their post-season dreams demolished. However, Vancouver has something to prove and will be seeking revenge against the squad the ultimately ended their season.
With playoffs around the corner, the Roughnecks look to continue their momentum, heading into the post-season on a high note. Their two remaining regular-season games against the Stealth and Saskatchewan Rush give them a chance to continue to polish their play before facing the Colorado Mammoth in the Western Division Semi-Final.
STATISTICS:
| | | |
| --- | --- | --- |
| | Roughnecks | Stealth |
| Leading Scorer | Wesley Berg (33g, 43a) | Corey Small (24g, 45a) |
| Leading Goaltender | Christian Del Bianco (10.41 GAA, .799 sv%) | Eric Penney (14.31 GAA, .752 sv%) |
| 2017/18 Powerplay | 43.7% | 36.5% |
| 2017/18 Penalty Kill | 50.7% | 43.9% |
KEY PLAYERS TO WATCH:
CGY – Curtis Dickson
After scoring three goals and assisting on five others in their last meeting, to go along withfour goals and three helpers on Feb. 16 in their first meeting of the season – it's evident Dickson knows how to blow the Stealth's defence wide open.
VAN – Pat Saunders
The forward had a good performance against the Riggers on March 31 with two goals and two assists. He also managed another two goals against the Rush last weekend.
KEYS TO THE GAME:
If the Riggers continue to grind and use this tilt as an opportunity to perfect their systems before the post-season they'll walk away from Langley with their second win in a row.