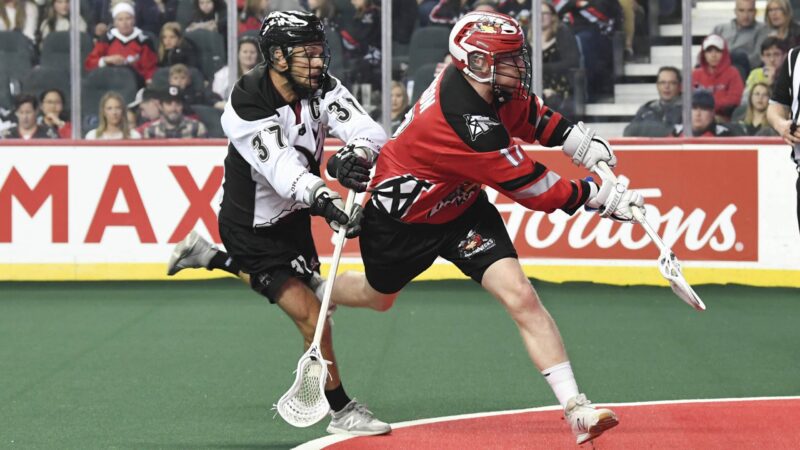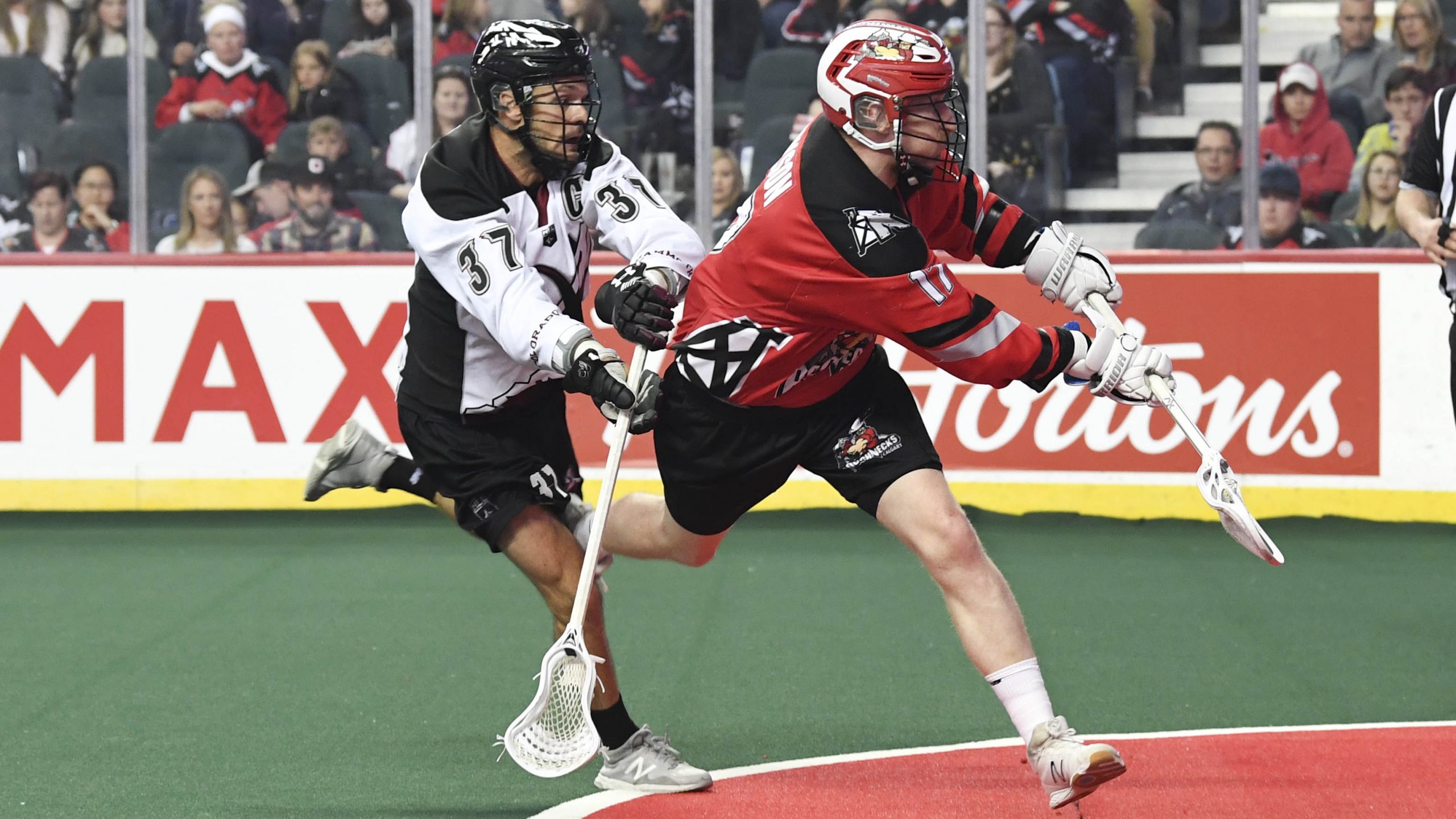 SETTIN' IT UP:
It may not count in the standings, but the game is important, no less.
The battle for a coveted roster spot continues this Saturday, as the Roughnecks welcome to Colorado Mammoth to the Scotiabank Saddledome for a pre-season tilt. (7:30 p.m., click here for $5 tickets.)
It will be the fans, and coaches first look at the Roughnecks' 2019 Draft Picks in NLL game action, and the rookies will be giving it their all in as they endeavor to crack the upcoming season's roster.
But it's not just the first-years that will have a chance to shine. With the off-season's turnover leaving a few holes in the roster, returning players will also have the chance to battle for elevated positions, and more minutes.
So despite the exhibition title on the game, you can expect a big effort from everyone on the floor.
2018-19 HEAD-TO-HEAD:
The Roughnecks and Colorado Mammoth met three times in the regular season last year, with the Mammoth taking the season-series 2-1.
In their last meeting, the Roughnecks defeated the Mammoth 8-4 in the West Final at the Rough House to punch their ticket to the NLL Cup Finals.
2018-19 LEADING SCORERS:
Roughnecks:
Dane Dobbie – 115 pts. (47g, 68a)
Curtis Dickson – 81 pts. (35g, 46a)
Rhys Duch – 74 pts. (27g, 47a)
Mammoth:
Eli McLaughlin – 76 pts. (35g, 41a)
Ryan Lee – 59 pts. (27g, 32a)
Jacob Ruest – 53 pts. (14g, 39a)
SPECIAL TEAMS:
Powerplay:
Roughnecks – 48.9%
Mammoth – 37.5%
Penalty-kill:
Roughnecks – 60.8%
Mammoth – 52.8%
THIS, THAT, & THE OTHER:
THIS: Look out for a freshly sewn 'C' on forward Dane Dobbie's jersey during the Preview Party, as he makes his debut as team captain. Dobbie is entering his 13th NLL season, all with the Roughnecks franchise. The all-time franchise leader in points, goals, assists and powerplay goals is coming off of a career campaign in 2018-19, along with an NLL MVP Title. He'll be joined by returning alternate captains, Curtis Dickson and Greg Harnett.
THAT: Family ties run deep in the Roughnecks organization this season. On Saturday, Jesse King's little brother, Marshal (selected 22nd-overall in the NLL Draft), will make his NLL debut as a forward during the pre-season tilt. On the backend, Liam LeClair, the "big little" brother of former Rigger Kellen LeClair will also hit the turf as a rookie after being selected 7th-overall in the 2019 Draft.
THE OTHER: King and LeClair will be joined by four other rookies: 8th-overall pick Haiden Dickson (F) (no relation to Curtis Dickson), 40th-overall pick Nick Scott (D), 46th-overall pick, Landon Kells (G), and 89th-overall pick, Calgary native Travis Getz (F).