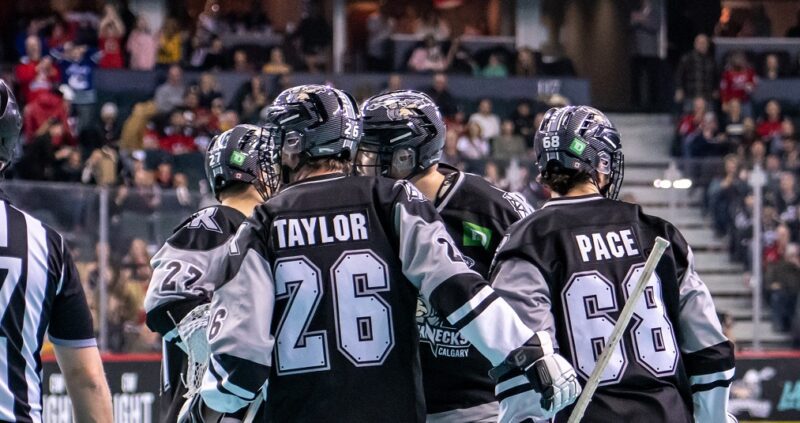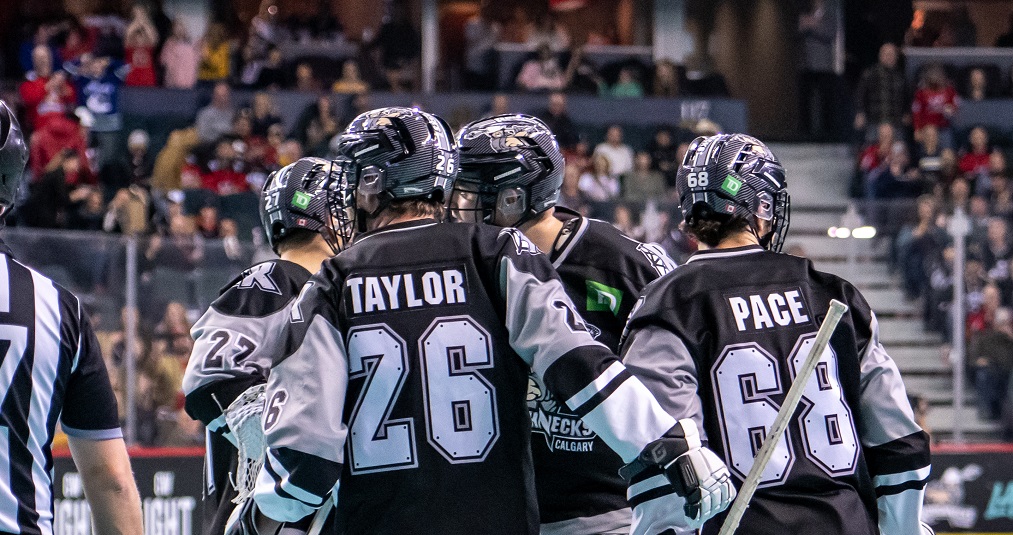 By: Riley Pollock – 09-02-23
SETTIN' IT UP
Talk about double the party!
The Riggers (4-3) look to win their second straight game when they take on the Saskatchewan Rush (4-2) on Friday at 7 p.m. at Westjet Field at Scotiabank Saddledome (TICKETS).
It's the first of back-to-back weekend home tilts for the Roughnecks, as they host the defending champion Mammoth Saturday.
"I think obviously the first game is the priority," said Roughnecks goalie Christian Del Bianco. "I think we can't get too concerned about having the double-header or trying to conserve energy because the reality is every game is must win in the NLL. I think we start with Friday night, we try to get that game and win or lose, we move our focus to Saturday after that and hopefully come out of the weekend with two big wins."
Friday's tilt marks the first time these heated rivals have battled since March 26 last year when the Riggers beat the Rush 8-6 on the road.
In more recent events, Calgary came all the way back against Halifax last weekend to win 12-11 in overtime after trailing 11-7 in the third quarter.
For Saskatchewan, they beat Vancouver 14-8 last weekend and have won two in a row.
This is the first of three matchups between Calgary and Saskatchewan this year, the second comes on March 17 at the Rough House for the St. Patrick's Day game before the season series wraps up in Saskatoon on March 25.
Some Riggers are inching up on notable career marks, with captain Jesse King just two assists away from 200.
Curtis Manning needs just four loose balls to reach 700 in his career, while Jeff Cornwall needs two points to hit the 100 mark in his career.
2021-22 Head to Head:
 The Roughnecks won all three games against the Rush last season outscoring them 33-28. Two goals was the biggest differential in any of the three games.
2022-23 Scoring Leaders
Roughnecks:
Tyler Pace –36 points (9g, 27a)
Jesse King – 35 points (15g, 20a)
Haiden Dickson – 18 points (10g, 8a)
Tanner Cook – 15 points (9g, 6a)
Rush:
Mark Matthews – 42 points (9g, 33a)
Robert Church – 41 points (19g, 22a)
Ryan Keenan – 31 points (11g, 20a)
Goaltending 2022-23 Head to Head:
Christian Del Bianco: 4-3
GAA: 10.27
SV %: .799
Alex Buque: 4-2
GAA: 9.19
SV %: .807