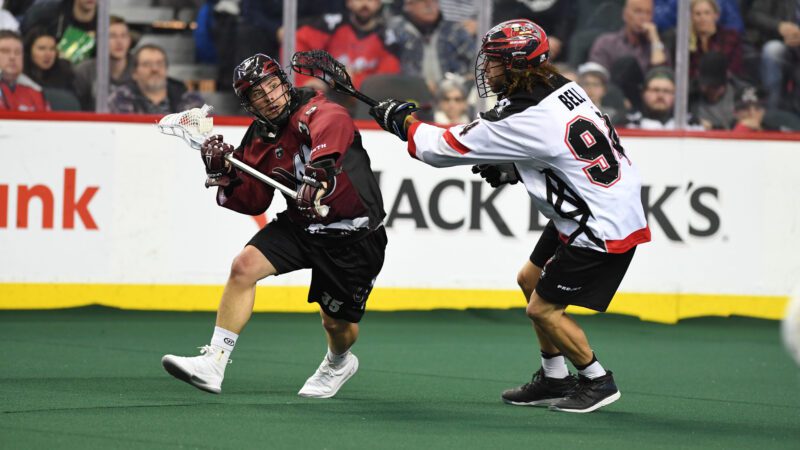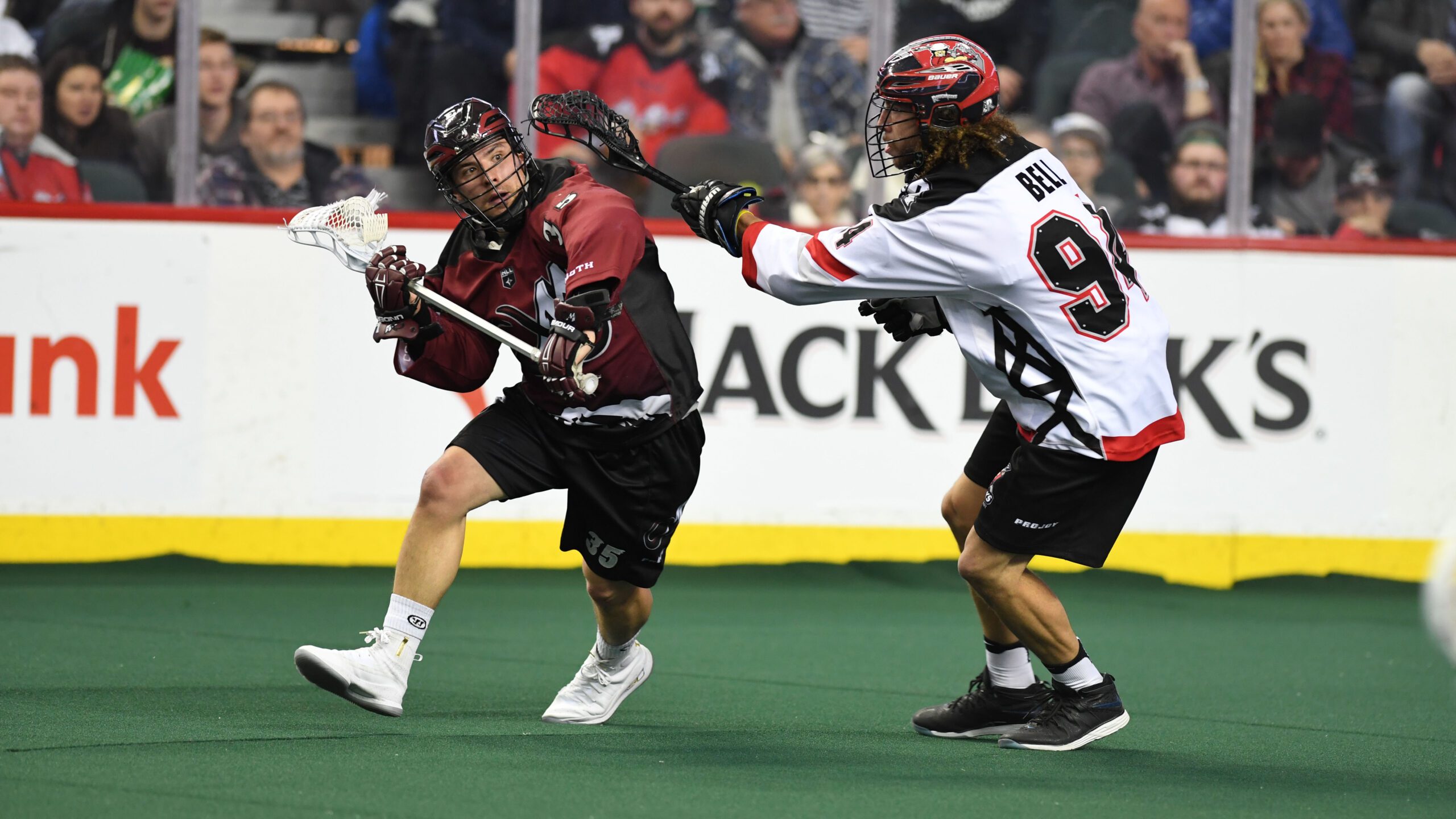 Feeling lucky?
The Riggers sure are.
The biggest St. Patrick's Day Party in Calgary goes this Saturday when the Riggers take on the Colorado Mammoth at the Scotiabank Saddledome ( 7 P.M., click for tickets).
The game marks the last tilt of a two-game homestand for the Riggers, who are coming off a 15-9 thumping of the Toronto Rock 15-9 at the Rough House on March 9.
"Winning against Toronto last weekend went a long way for our confidence," said Roughnecks defender Tyson Bell. "It was a complete game, all-around. I think everyone has found their role on the team, which is really important in this stage where there's six games left in the season – it's crunch time now."
The Roughnecks can win the season series against the Mammoth – and help improve their playoff outlook – with a victory.
"Season series are huge, they'll put you in or out of the playoffs," Bell said. "It's so crucial to nail those down right now."
And given the Mammoth's 3-8 record, the Riggers expect a desperate fight from their Rocky Mountain rivals.
"They'll come out guns blazing," Bell said. "They're having a tough season, but it doesn't really matter what their record is, it's about how the team will perform and prepare for the weekend.
"You can't take any team in this league lightly; every team is going to be fighting with everything they've got at this point in the season."
In their last meeting, the Mammoth downed the Riggers 12-7 at the Pepsi Center on Jan. 20.
It was Ryan Benesch who led scoring in that win, with seven points. He's since been traded to the Rochester Knighthawks in exchange for forward Cory Vitarelli, but the Mammoth's offence still boasts big threats in Eli McLaughlin, Jacob Ruest, rookie Kyle Killen, and Jeremy Noble.
"We've just got to stick to our game plan," said Bell. "Mouse (head coach Curt Malawsky) preaches that every single game – don't think about what happened in the past, just prepare, look at the task ahead.
"I feel if we stay on task and build off the boost that we had this past weekend against Toronto we'll come out on top."
And of course, the Riggers are looking forward to some help from their teammates in the stands, too.
"The fans are a huge part of my game," Bell said. "If the fans are up and rowdy as they always are it's going to keep the boys going, hopefully we stick one out for them this weekend."