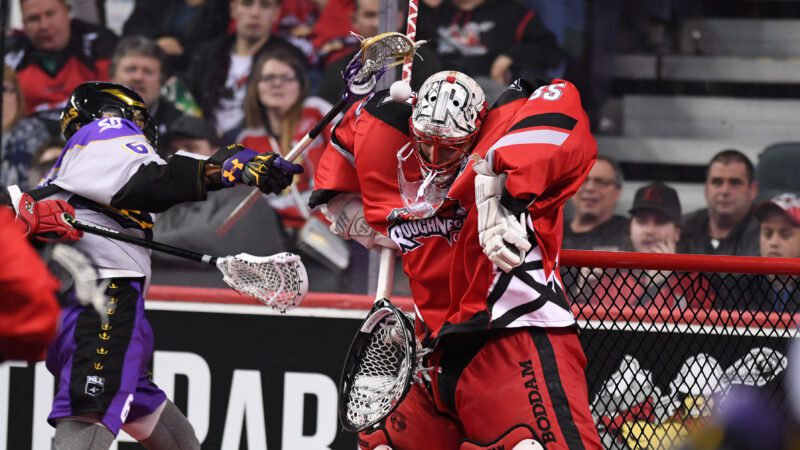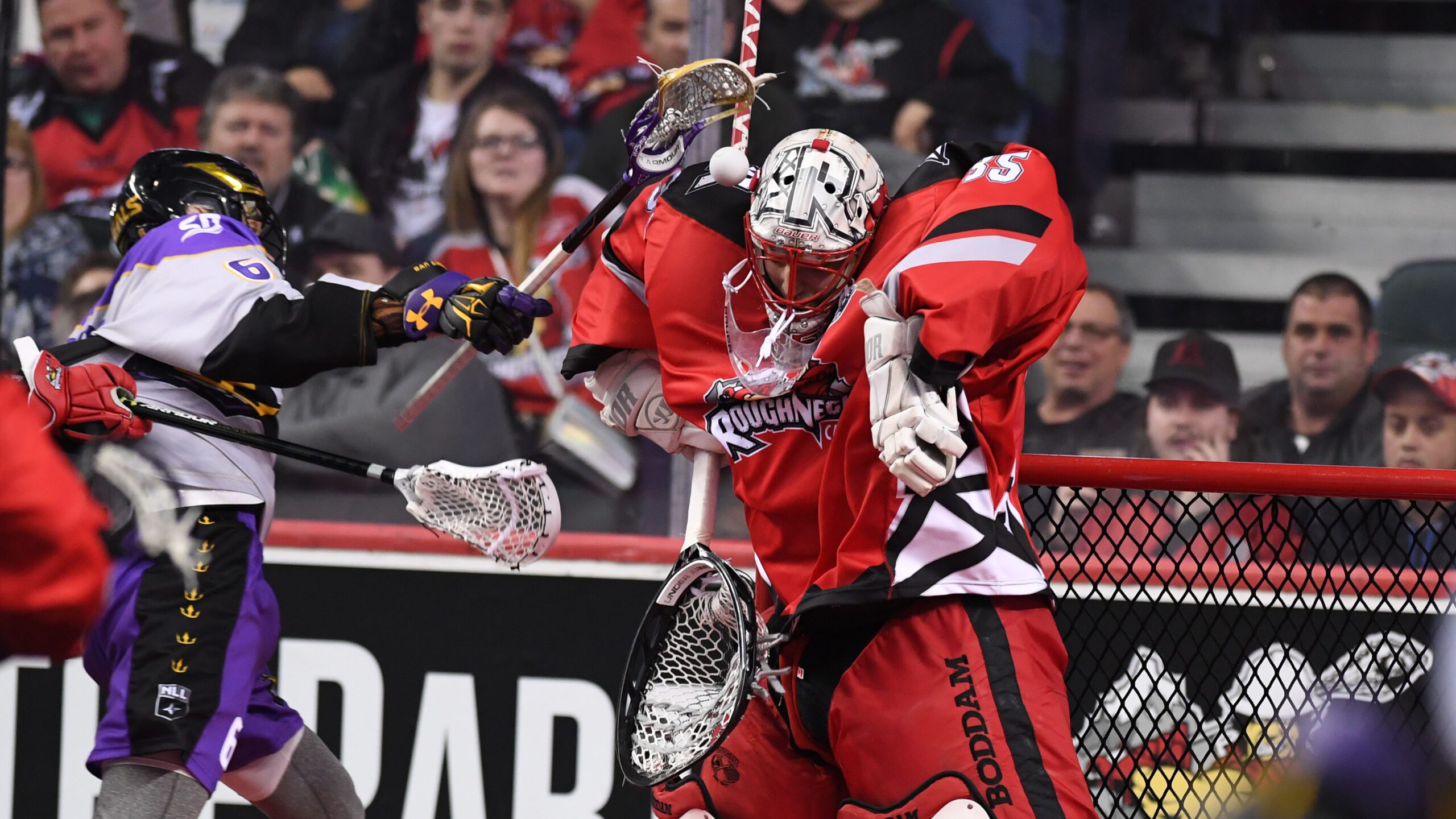 NLL playoffs are right around the corner.
But as far as Roughnecks goaltender Christian Del Bianco is concerned, they're already happening.
The Roughnecks (7-7) have an opportunity to clinch a post-season berth this weekend when they take on the San Diego Seals (8-4) Saturday night at the Scotiabank Saddledome in a season series deciding tilt. (7 PM, click here for tickets)
"We need to treat every game like it's playoffs at this point in the season," said Del Bianco. "Every game this time of the year means a little more. Everybody is hustling for playoff spots – who's in, who's out. Right now it's about testing what you have and proving who the top dog is going into playoffs."
And there's a chance to do just that come Saturday.
With a win, the Roughnecks will stay in the race to finish the regular season first-seed in the West, that spot is currently held by the Seals who secured a playoff position last week.
But while there may be a lot on the line, the Riggers won't be treating their opponents any differently.
"We're taking every opponent the same way and treating every game with the same weight," said Del Bianco.
"We have to have the same desperate fight for our lives kind of plan every game."
The Riggers head into the game riding high after a 12-9 road win over the Rochester Knighthawks on March 23. It was a game of inches until the second half, when the Riggers exploded with a 6-1 scoring run to propel them to victory.
"Obviously we had a bit of a slow start but we stuck with the game plan and grinded it out," Del Bianco said of the victory. "We outlasted the other team, that's really important if you don't have a fast start you have to finish strong and stick with it."
On the other side of the floor, the Seals look to continue a four-game win streak, most recently downing the Saskatchewan Rush 13-12 on March 22.
"The Seals share the ball really well on offence and they have a defence that's clicking," Del Bianco said. "We need to make sure we don't get into a foot race with them and play our game, not theirs.
"I'm watching film, seeing how guys like to shoot and when it comes to game time it's just stopping the ball – it's that simple."
The same thing could be said for Seals netminder – and former Roughneck – Frank Scigliano.
The upcoming tilt marks the third and final time during the regular season the good friends will go head-to-head – so you can expect they'll both bring their A games.
"We've been joking around this week through text and that," Del Bianco said of the friendly rivalry. "At the end of the day we're pretty intense competitors so both of us want those bragging rights, I think that's the biggest deal for us, just getting the win."