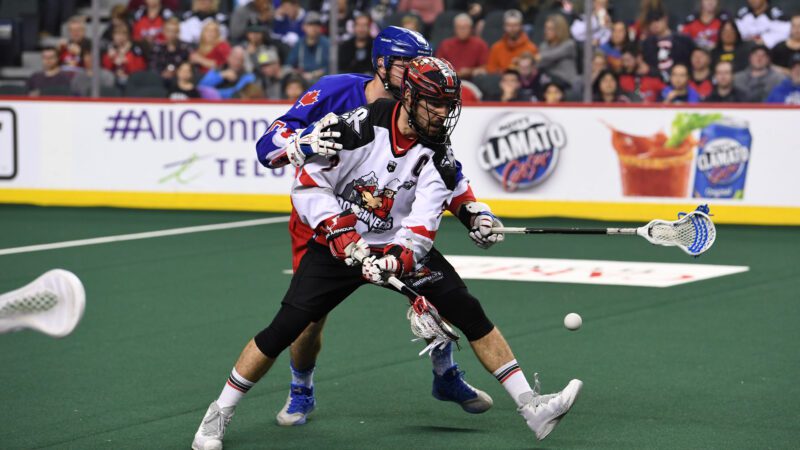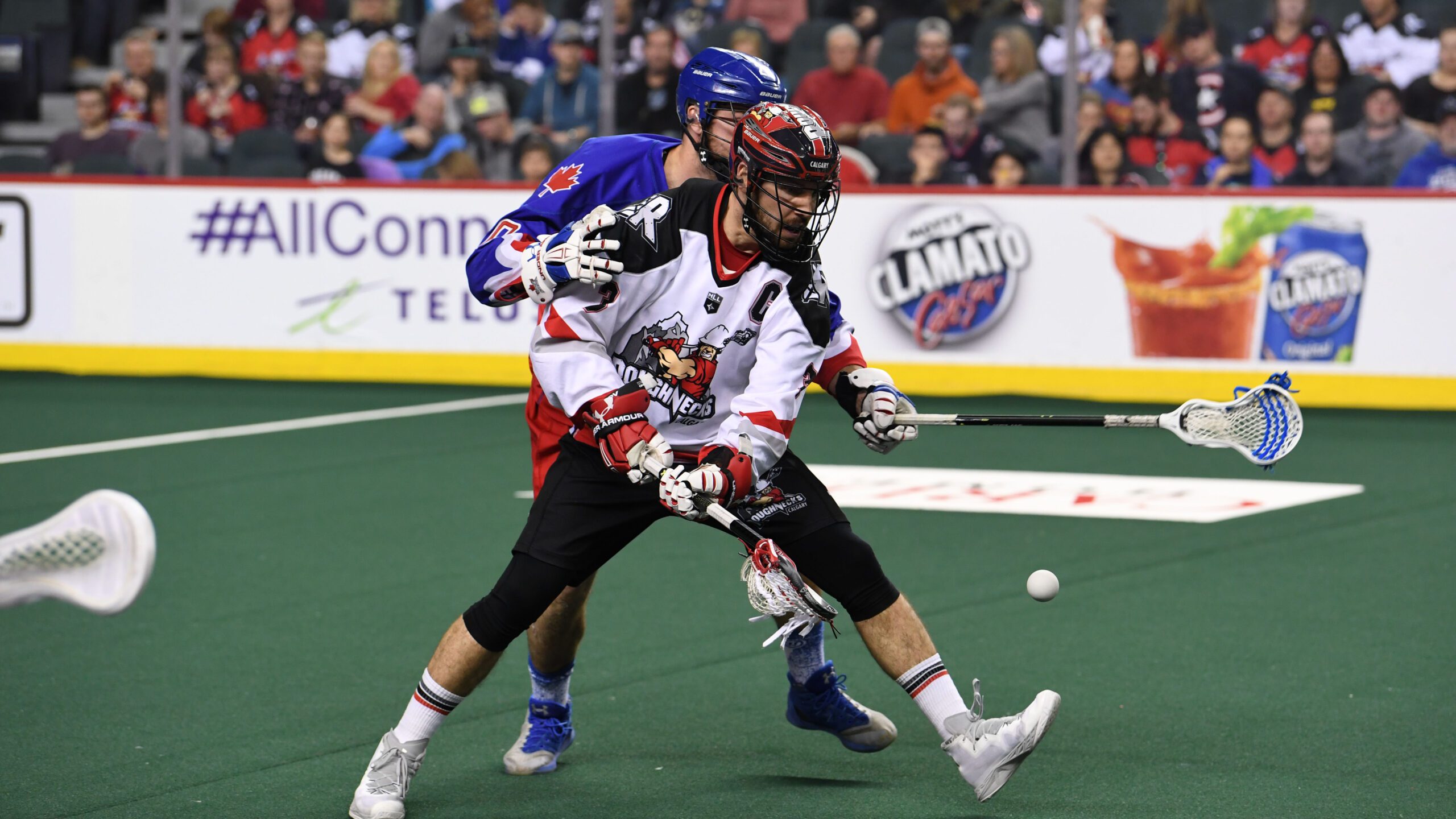 Home sweet Dome.
For the first time in over a month, the Roughnecks (5-6) return home for a Saturday night bout with the Toronto Rock (7-2).
"We play in front of a pretty amazing fan base, so having their support is big," said transition star Zach Currier. "We love what they bring to the table, they make it a lot of fun to play in front of them."
"It's good for the guys, there's some familiarity and we can get into a bit of a routine and get some practices in when we're at home," said Riggers general manager Mike Board. "It's not always easy to practice on the road so it will give our coaches and players some time to hammer out new systems and adjustments. We've got some season series coming through here in the future, we've got a lot of big games at home here, so having a home crowd behind you is never going to hurt you in those situations."
Calgary is coming off of a tough 15-9 loss to the defending champion Saskatchewan Rush.
With that fresh in their minds, they'll be prepared to right the ship in front of their hometown crowd.
"We were coming off a bye-week and I think we were just a little sluggish off the start," said Board. "Against a team like Saskatchewan you can't be sluggish at any time. They came to play a very fast game and we took a little bit of time to adapt to it, and chasing a team like Saskatchewan is difficult. We need to be ready to start, and know our opponents are going to come at us hard."
For Toronto, they're also coming off of a defeat, 13-11 at the hands of the New England Black Wolves. It was just the second loss of the season for the Rock.
With a week of rest and a lot of confidence, the squad from the six will be ready for a battle out West.
"They're going to be hungry, they're coming off a bye-week and they've got some travel but they'll be ready, they're well coached and they've got a lot of good athletic players.
"The other thing with Toronto is I think they've been in five one-goal games and they're 4-1 in those games, it shows they have some mental toughness in them to win those one goal games. It's probably going to be a close one so we should be prepared for that."
Goaltender Christian Del Bianco and his defence will have their hands full this weekend as the Rock offence has been firing all season long.
Led by Tom Schreiber (19g, 34a), Toronto is sitting near the top of the NLL is goals scored per game. Along with 'Captain America', Rob Hellyer (20g, 31a), Adam Jones (20g, 21a), and Kieran McArdle (8g, 19a) form the core of an ever dangerous group.
"The defence has been really solid, it starts with Christian in the back and I think our defence as a group has been pretty good, the penalty kill is going well, the ball team is doing a nice job. As a whole the defence has been playing pretty well, 12 goals against in our Buffalo game prior to the break, and that's the highest scoring team in the league. We're trending in the right direction."
Another way the defence can impact the game and disrupt the Rock offence is through transition opportunities.
"If we can help our offensive guys out by getting some secondary scoring through our transition game that would be huge help for them, it's something we need to be better at for sure," said Currier.
"We need to keep pressing the ball up the floor, whether we're going to the net or not we just need to keep running the ball up. The more we run the more tired their offence gets, and it gives us more opportunities on both ends of the floor."
With the five of the next seven Roughnecks games taking place in Rough House, this is a critical point of the season for Calgary.
Wins are at a premium and they'll need to take down the Rock to keep pace in the West playoff race.
"It's really important, you're battling for playoff position because everything is still pretty tight in the West, and then you're also battling for a position within the playoffs for a home-floor advantage," explained Board.
"With seven games left you're kind of approaching the next level in the season and you've got to step up your game because by the time the playoffs start it's up another notch so you want to keep elevating your game as you progress towards the final few of the season.
"You want to be getting better, being more consistent and steady and refining the fine points of the game heading into the post-season if you're lucky enough to get there, we plan on being there."