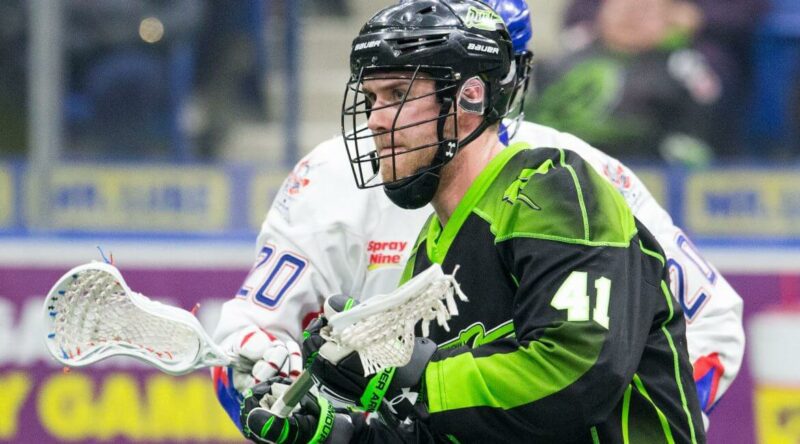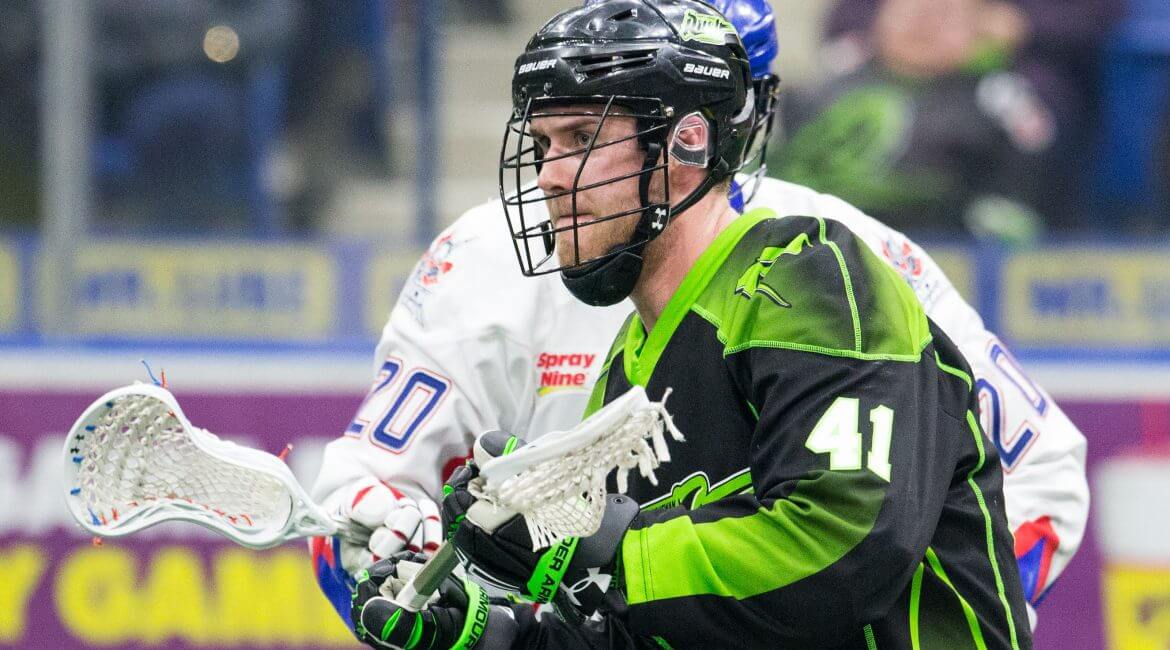 Dan Taylor
Selected 12th overall in the 2015 NLL Draft.
DOB: June 10, 1993
Hometown: Calgary
Position: Forward
Height: 6-foot-3
Weight: 215-lb.
Shoots: Left
Summer team: Maple Ridge Burrards Senior A
Junior A team: Calgary Mountaineers
University: Lehigh University
1. Tell us about your lacrosse experience.
I started playing when I was four, so I've played lacrosse pretty much my entire existence.
I played five years of Junior A with the Mountaineers here in Calgary and it was a great experience; it was fun playing in the city and growing the league a little here. While I did that I went down and played in the NCAA as well, playing four years at Lehigh University.
Following that, I played three years in the NLL: two years with the Saskatchewan Rush and one with the Toronto Rock.
2. Who did you base your play off of/ look up to?
I was always a big fan of John Grant Jr. I just thought what he was able to do with the ball and the way he saw the floor was something to aspire to – I really enjoyed his play.
Also Dan Carey and Tracey Kelusky were two players that helped me out a tremendous amount. I was fortunate enough to learn from both of them at a young age, they coached me in a program in Calgary.
3. Did you play any other sports?
I played hockey from the age of three until eighteen, just local community hockey in Calgary.
4. Favourite experience in lacrosse so far?
Winning the Champions Cup with the Rush my rookie year in the NLL was pretty special.
But to be honest with you, finding out that I could play for the Roughnecks is right up there, as well. I was at the first-ever home-opener for them, so hearing I got traded to them was a very exciting and special moment in my career.
It's kind of come full circle – the Roughnecks were the team that sparked my interest and fueled me to follow this stream, so it was awesome to find out I get to play for them.
5. What is the biggest strength of your game?
I'd say my vision, I see the floor well. I think I'm a hard worker that works well with other people, so my vision and teamwork.
6. What are you most excited for in Calgary?
Just getting an opportunity to get out there and play in front of people I've known for a lot of my life. The lacrosse community in Calgary is a closely-knit one, so it's going to be exciting playing in front of people who helped me get to this level.
I'm excited to put on the Roughnecks jersey, it's the one that I wore as a kid, and the team I always cheered for – to be able to wear that and step on the floor will be very special.
7. Any superstitions or pre-game rituals?
No, I'm a pretty easy going guy. I like to get in and get loose, and ready to go. I like to keep it pretty light until about an hour until game time and then I dial in, get focused, and get ready for the task at hand.
8. What's your favourite pump up song?
I love Bruce Springsteen, so something by him, or classic AC/DC type of stuff.
9. If you could have dinner with anyone who would it be and why?
I'd say Tom Brady, he's my favourite pro athlete. I just think what he's been able to do in football is pretty special. I'd like to pick his brain, and I know he's a little bit odd, but it'd be interesting to see what he's like.