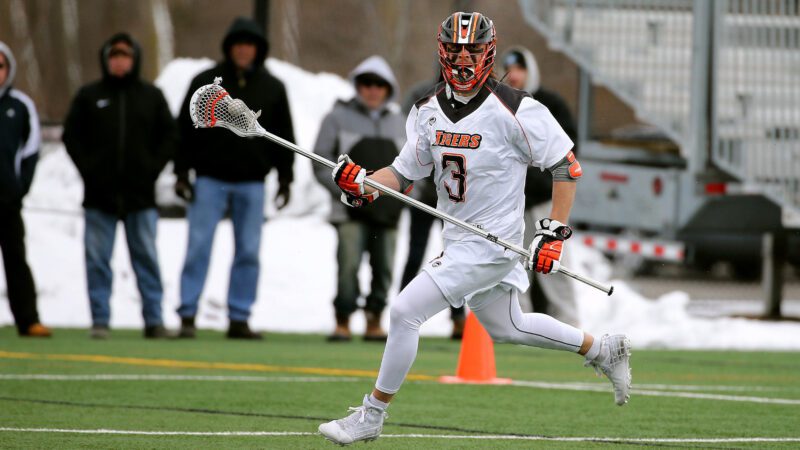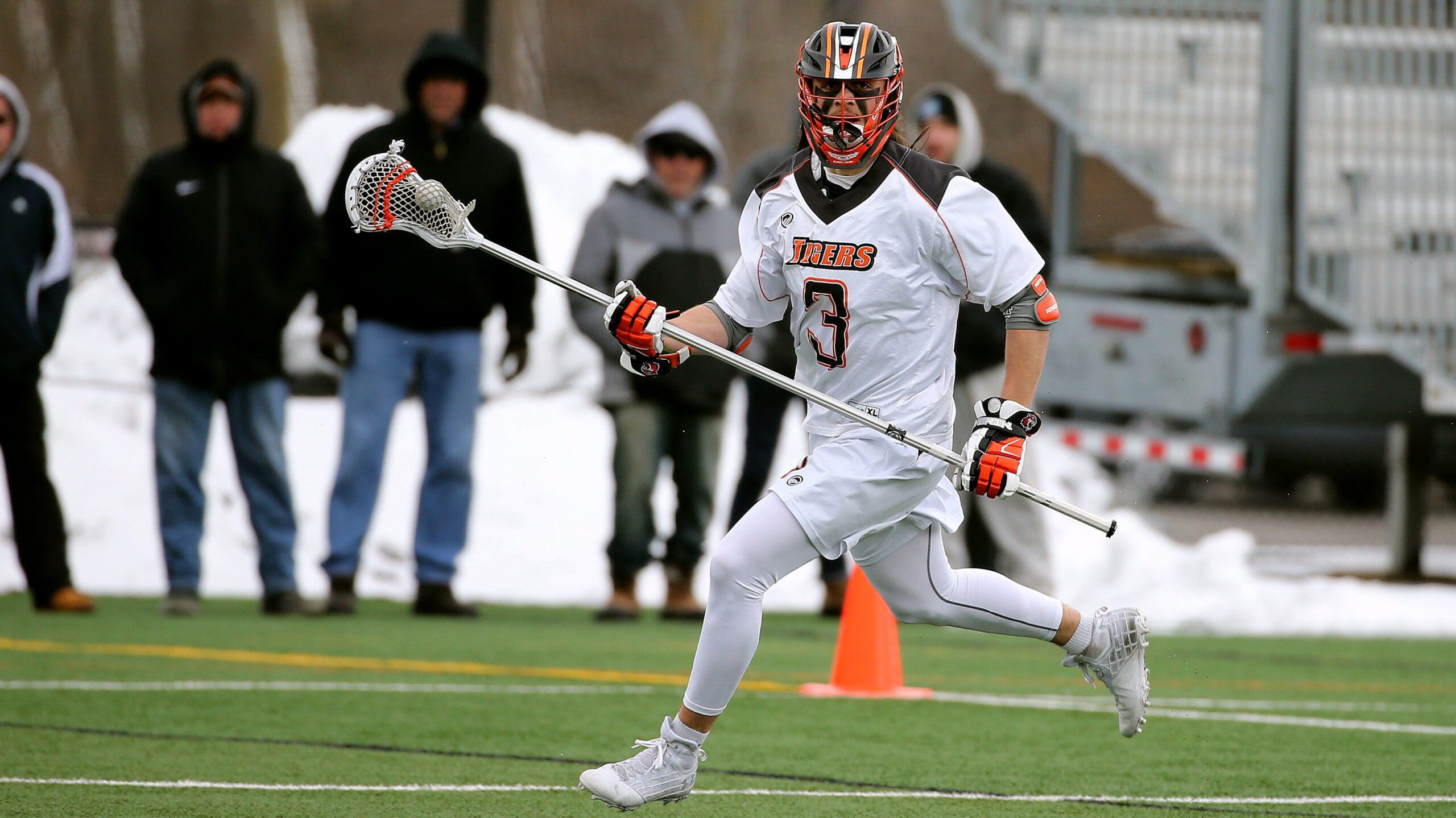 Eli Salama
Selected 12th-overall in the 2018 NLL Draft.
DOB: Aug. 25, 1996
Hometown: Coquitlam, BC
Position: Defence
Height: 6' 2"
Weight: 205
Shoots: Right
Team: Langley Thunder
College: Rochester Institute of Technology (RIT)
1. Tell us about your lacrosse career so far.
I had an awesome time playing in my hometown of Coquitlam, and we won a Minto Cup which was an amazing experience. I was lucky enough to play college lacrosse at the same time down at RIT, and that was a great experience as well. I've been really lucky to be able to play for some high level teams over the past years, it's a blessing for sure
2. When did you start playing lacrosse?
I started playing when I was four, and I could barely pick up a ground-ball. If you call chasing the ball around the box playing, then I started at 4 years old.
3. Do you play any other sports?
Soccer was my number one sport growing up. It was my number one sport until I was 15, and then I started getting better at lacrosse and started liking it more than soccer, so I switched my focus.
4. What are you most excited for in the NLL?
I'm excited to play at the next level, it's been something that I've dreamt about for a long time, getting drafted is a dream come true, I want to play a long time at the next level. I'm excited to play against the best, and see if we can win an NLL Cup in Calgary.
5. Who did you base your play off of/ look up to?
The guys just coming up out of Coquitlam that were a few years older than me; guys like Challen Rogers, and Wes Berg even though he's an O guy. Just seeing those guys being successful and being around their success was super cool.
6. What's been your favourite experience in lacrosse so far?
The Minto cup in 2016, it was an amazing experience and something I've been striving to get back to.
7. Any superstitions or pre-game rituals?
Everything on the right goes on first. Whether it's my right sock or shoe, anything that has a right-and-left counterpart, the right one always goes on first.
8. If you could have dinner with anybody who would it be and why?
Muhammad Ali, just because of what he did for civil rights, and how dominant he was in his sport. I've never been big into boxing but watching him being so dominant in highlights, and everything he did in the ring and on the street is something I definitely admire.