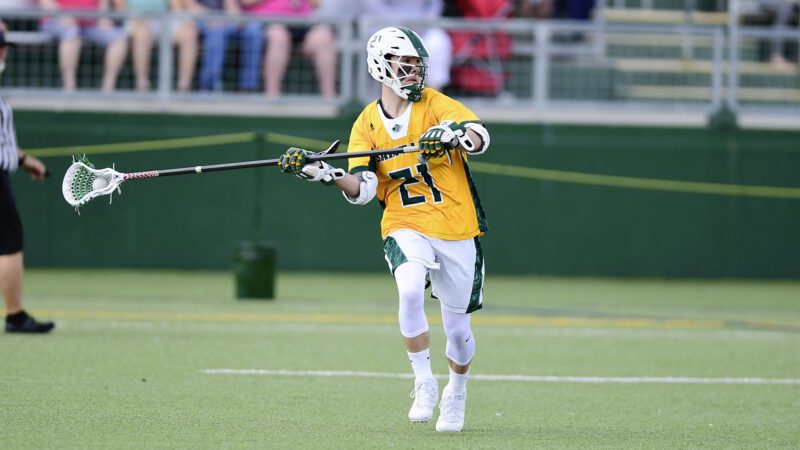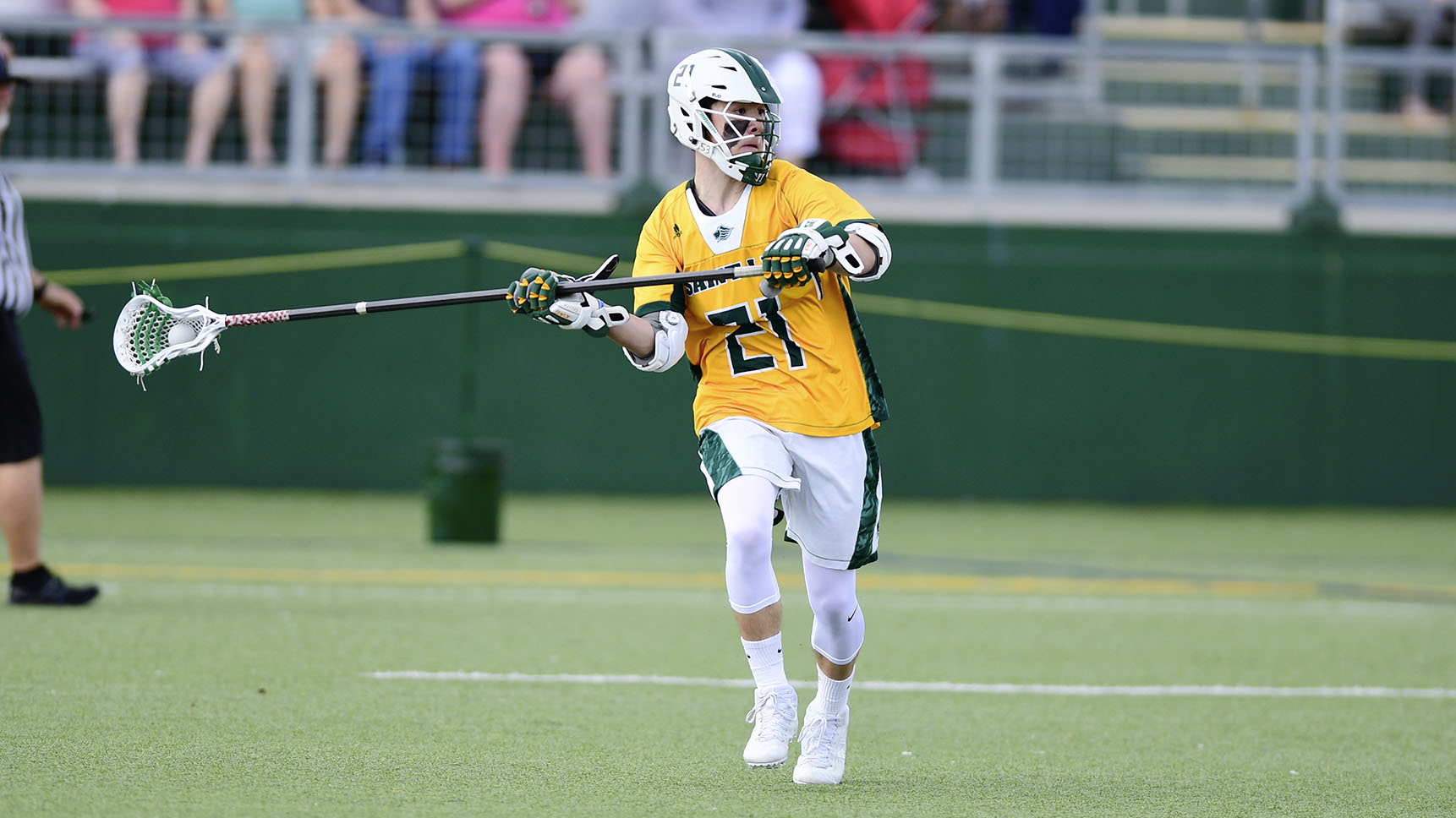 Ethan Ticehurst
Selected 20th-overall in the 2020 NLL Draft.
Hometown: Coquitlam, B.C.
Position: Transition
Junior: Coquitlam Adanacs
University: St. Leo/Towson
Tell us about your lacrosse career so far.
I grew up in playing my minor career and junior career in Coquitlam and we were pretty successful. Since BC still had the intermediate program I only had the opportunity to play 3 years of junior. However, all three years I had the opportunity to play for Minto Cups. My first year of junior was pretty awesome as I got the opportunity to play with guys on the roster now like Cristian Del Bianco and Eli Salama. We ended up losing to Six Nations in the finals. My second year we beat the Brampton Excelsiors and it was one of the best experiences of my life. My third year we didn't make it out of the round robin. All three years I learned different lessons about lacrosse and learned things about myself as well. During this time I attended Saint Leo University in Tampa, FL. We played for the National Championship in 2018 which was an amazing experience. I am now attending Towson University with my 5th year.
When did you start playing lacrosse?
I started playing lacrosse when I was six. It came about because my parents did not believe in me playing hockey year-round. They wanted me to diversify, or maybe wanted to stop waking up at 6 a.m. for my practices, I'm not quite sure.
Who did you base your play off of, or look up to growing up?
More recently, I've tried to base my play off another Coquitlam product, Challen Rogers. I watched him play junior quite a bit when I was at the end of playing minor, it was helpful to watch a defensive player who also contributed heavily on the offensive side of the ball play going in to my first season of intermediate.
What do you think you bring to a team?
I think my best assets are my speed and my lacrosse IQ. I'm not the biggest guy, but I've had to learn how to deal with bigger players, as well as know when to push the ball in transition and when to hand it over to the guys who score the goals. I am also a good locker-room guy and a great teammate.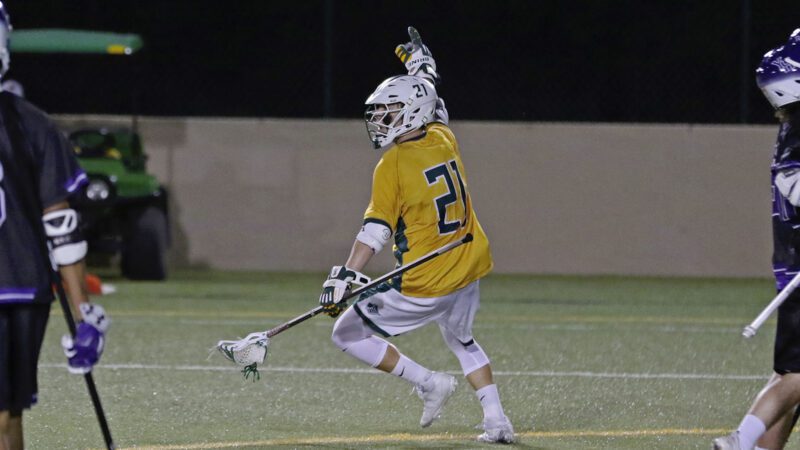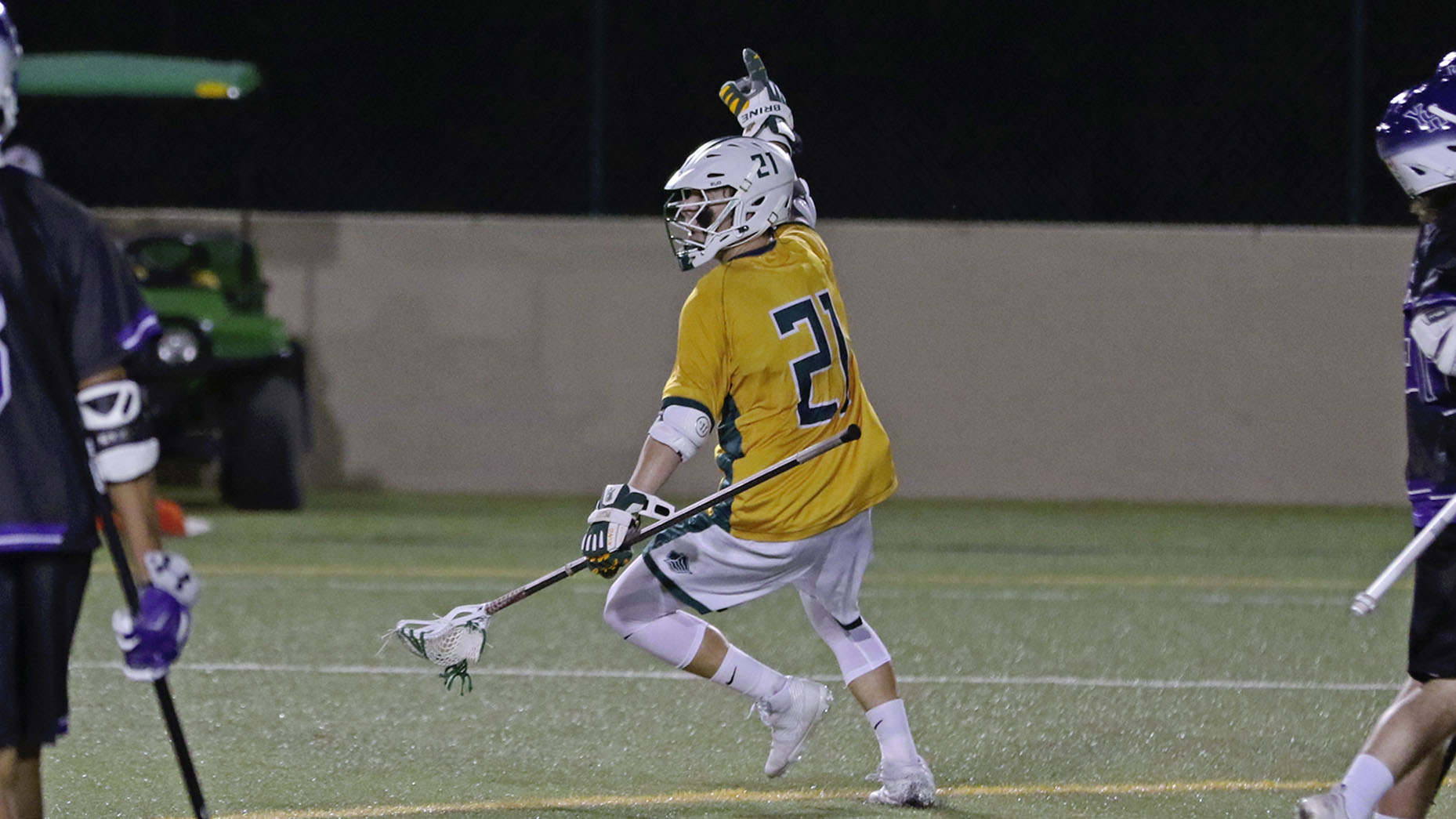 Did you play any other sports?
I played hockey growing up, like most kids. Eventually you get to the age where you have choose one or the other because of time constraints. I ended up choosing lacrosse and here I am.
What has been your favourite experience in lacrosse so far?
By far was winning a Minto Cup in 2018. It was our goal from the start of the year and we as a team worked super hard to put ourselves in a position where we could complete that goal. So to complete a goal with your best friends and finally raise that trophy at the end of a grueling two weeks was an amazing experience.
Do you have any game day rituals or superstitions?
I am not really superstitious, but I definitely have a routine. I like to find a secluded area away from everybody and plug in and listen to my music. Usually I'll have a snack and a drink with me, and I'll eat them and then stretch. I know this is bizarre, but in college it was always a right labeled king size Twix bar, and a strawberry banana body armor. I don't like to get too excited before games as causes my game to shift. Staying in the moment, while understanding the importance of task ahead keeps me relaxed and level-headed.
If you could have dinner with anyone who would it be and why?
I think if I could have dinner with anyone it would be either Albert Einstein or Steven Hawking. I am a massive fan of space and how our universe works, so just to listen to them and pick either of their brains on how it all works and their theories would be an amazing experience for me.