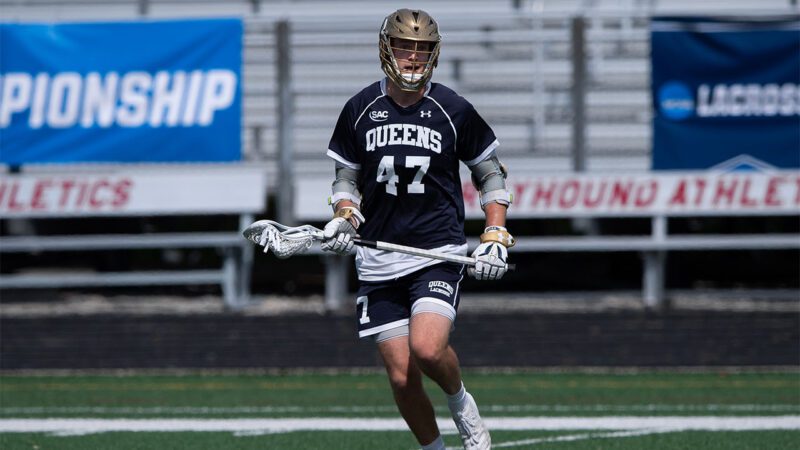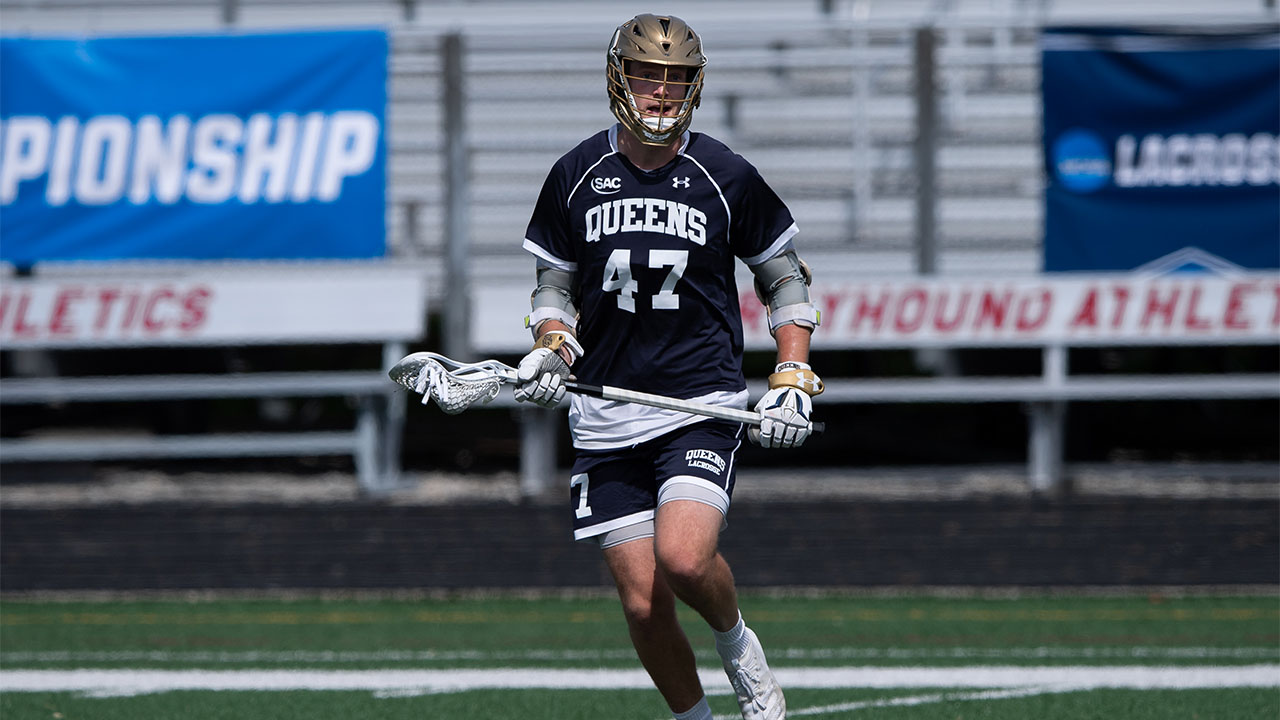 Laszlo Henning
Selected 87th-overall in the 2020 NLL Draft.
Position: Forward
Hometown: Calgary, AB
College: Queens University of Charlotte
Junior: Calgary Mountaineers
Senior: Burnaby Lakers (WLA)
1. Tell us about your lacrosse career so far.
I grew up playing with the local Calgary Hornets followed by my junior career with the Calgary Mountaineers. I spent my collegiate career at Queens University of Charlotte. During the most recent WLA season I played for the Burnaby Lakers.
2. When did you start playing lacrosse, how did it come about for you?
I started playing in Mini-tyke. I remember watching my brother play at a really young age and dad played at one point, so I got into it as well.
3. Who did you base your play off of, or look up to growing up?
Growing up I watched a lot of Randy Staats. I was always watching YouTube highlights of the Six Nations.
4. What do you think you bring to a team?
I feel like I have the ability to fit into a system and contribute in multiple ways towards the team's success.
5. Did you play any other sports?
I played organized hockey growing up and also competitive swimming.
6. What has been your favourite experience in lacrosse so far?
I enjoy the travelling aspect of lacrosse, from bus rides to plane rides. Some of my best memories are from spending time with my teams on the road.
7. Do you have any game day rituals or superstitions?
Not really, but I always re-tape my stick.
8. If you could have dinner with anyone who would it be and why?
I'd like to have dinner with University of Alabama football coach, Nick Saban. I believe in trusting the process and I'd like to hear is perspective.