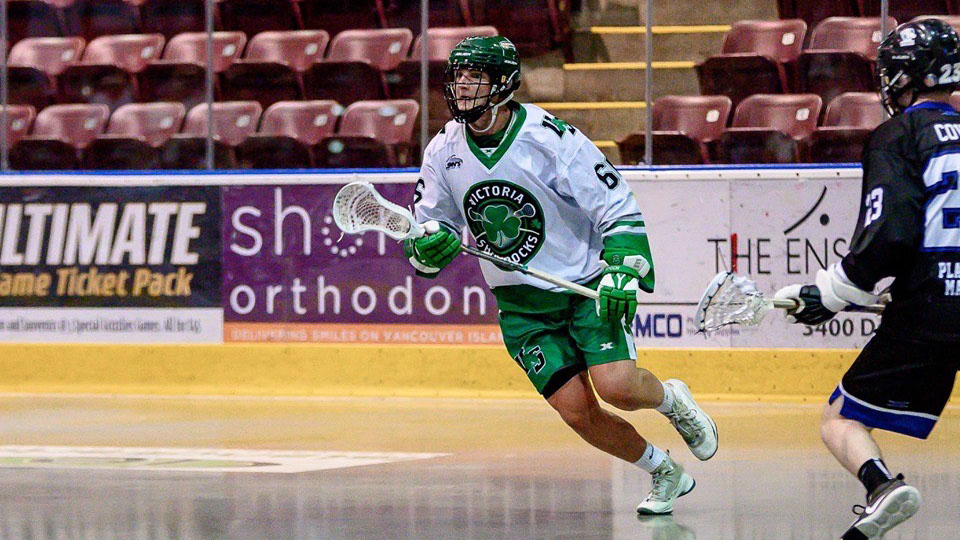 Patrick Dodds
AKA: Doddsy
Selected 21st-overall in the 2020 NLL Draft.
Position: Forward
Junior: Victoria Shamrocks
1. Tell us about your lacrosse career so far.
I started playing minor for the Saanich Tigers, then eventually the Victoria Shamrocks for Junior. I played field as well, being part of the Claremont Lacrosse Academy.
2. When did you start playing lacrosse, how did it come about for you?
My dad played when he was kid and put me into it. I actually hated lacrosse in the beginning. I would stay in the car until practice was over. But eventually I started loving it and it definitely worked out in the end.
3. Who did you base your play off of, or look up to growing up?
Dan Dawson is absolutely on the top of my list. Also a whole bunch of senior Shamrocks guys like most kids growing up in Victoria.
4. What do you think you bring to a team?
I think I bring good energy and the desire to win.
Hi Patrick, welcome to the Roughnecks 🤝 https://t.co/oOz5pHUkGL

— Calgary Roughnecks (@NLLRoughnecks) September 18, 2020
5. Did you play any other sports?
I played basketball in high school, was always a bit of roll player, though. Also a little bit of volleyball, and a season of soccer.
6. What has been your favourite experience in lacrosse so far?
Going to the Minto Cup with the Shamrocks in 2019.
7. Do you have any game day rituals or superstitions?
I use baby powder on my stick before every game as well as a fresh tape job.
8. If you could have dinner with anyone who would it be and why?
I would probably have dinner with Will Smith. I like his movies and he seems like an all around good guy. Along with the fact that he probably has a few things that I could pick up to make me a better person in and out of Lacrosse.