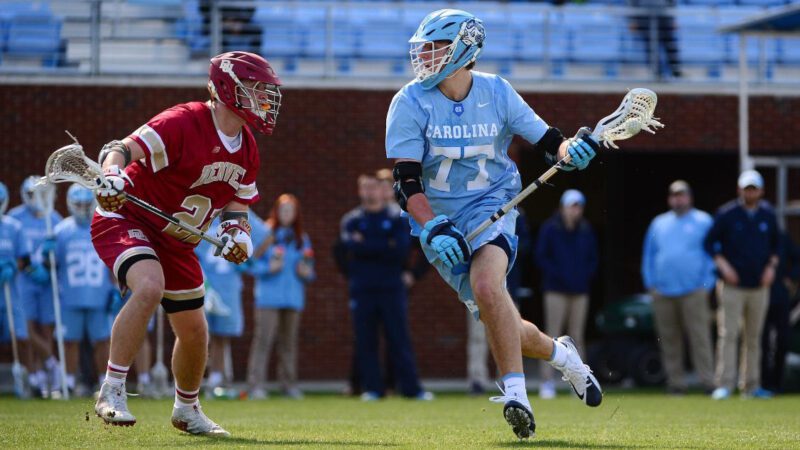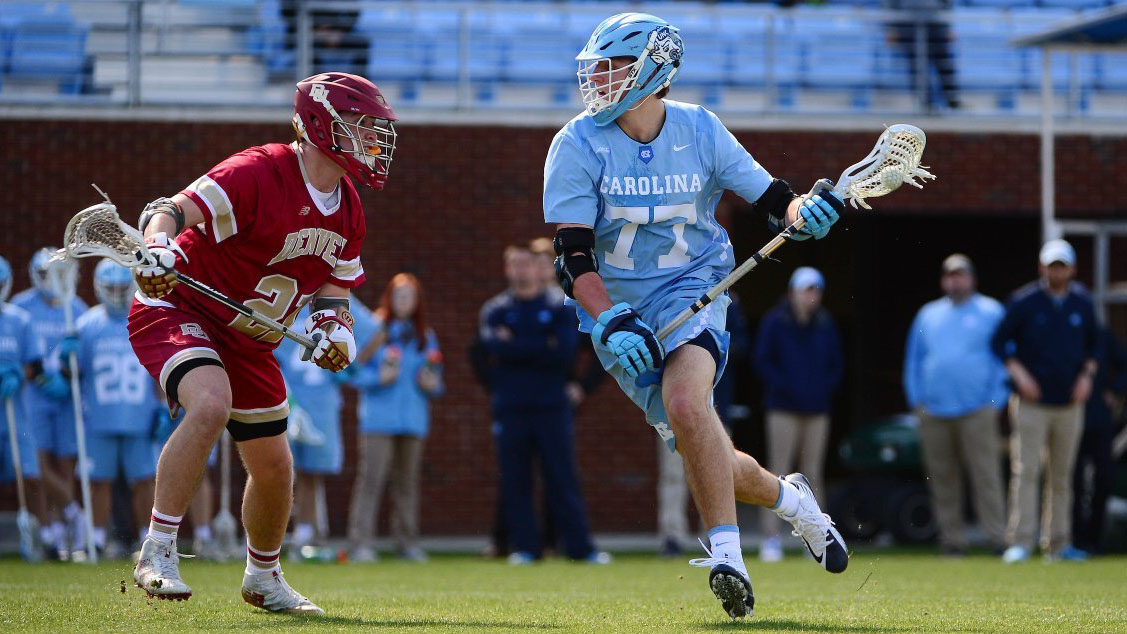 Tanner Cook
AKA: Cookie
Selected 5th-overall in the 2020 NLL Draft.
Hometown: Courtice, Ontario
Position: Forward
Junior: Whitby Warriors Jr. A
University: University of North Carolina
1. Tell us about your lacrosse career so far.
I began playing for the hometown team of Clarington Green Gaels for my entire minor career, I then spent my first junior summer with the Clarington Green Gaels Jr. B and furthered my career to play the remainder of my junior career with the Whitby Warriors Jr. A. I also attended the Hill Academy and eventually decided to spend my college career at the University of North Carolina at Chapel Hill where in my first year we won the ACC championship which was a lot of fun. ­­
2. When did you start playing lacrosse, how did it come about for you?
I started playing lacrosse at a fairly young age, seven years old. I basically began playing because my brother and cousins all played. I looked up to them a great amount and so I wanted to always be able to do everything they were doing.
3. Who did you base your play off of, or look up to growing up?
I don't think I ever really had a plan to base my play off of anyone in particular, but growing up I frequently watched the movie War on the Floor. I loved watching all the players involved in that movie and specifically Colin Doyle when attending Toronto Rock games.
4. What do you think you bring to a team?
I think most importantly my goal with every team is to be a good teammate. I think I would do anything for any one of my teammates on the floor as well as off the floor.
5. Did you play any other sports?
When I was growing up lacrosse and hockey were known as transition sports, so I played hockey for my hometown team in Clarington my whole life up until the time came to make the big decision to focus on one more than the other. I always enjoyed playing lacrosse and the atmosphere that is associated with it more so that was the decision I went with.
6. What has been your favourite experience in lacrosse so far?
Obviously, everyone loves to win and all the fun that results from a win. That being said, wining the ACC championship at UNC and celebrating with my teammates would be my favourite experience so far.
7. Do you have any game day rituals or superstitions?
Personally, I have never been into the game day rituals or superstitions. I just like to keep it light before the game, laughing and joking with teammates before it is time to get out there and get serious.
8. If you could have dinner with anyone who would it be and why?
Muhammad Ali. I would choose to have dinner with him because he is one of the best athletes of all time and to have the ability to sit down and be in the presence of an all-time great would be interesting. I also think that boxing is a unique sport and awesome to watch, especially in his era.