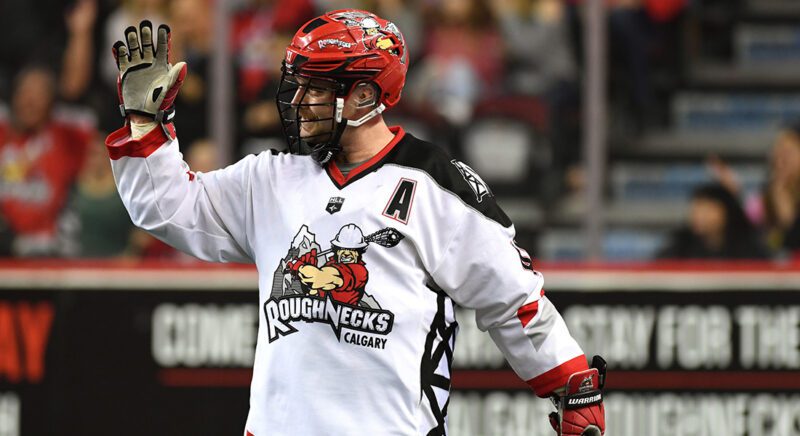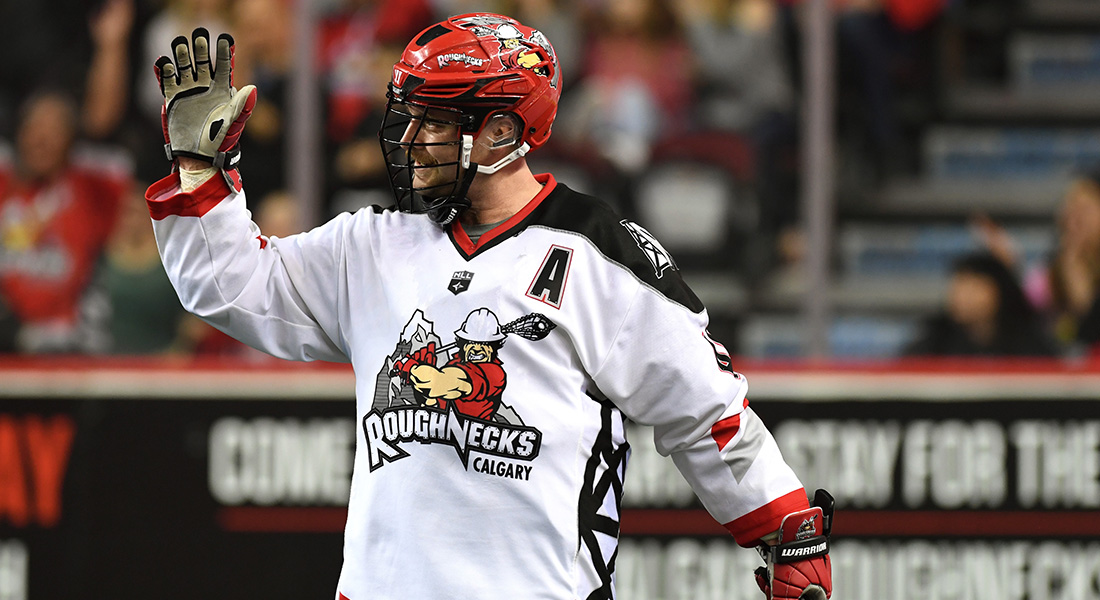 With four goals and a trio of assists against the Colorado Mammoth Saturday night, Dane Dobbie played his way into the NLL record books, becoming just the 22nd player to reach 700 career regular-season points.
But for all the offensive prowess the veteran forward showed in his team's 13-9 win, it was the moment when Dobbie chose not to shoot that caught the attention of his head coach and former teammate.
"You talk about his goals, you talk about his points, but he's got that chance at the end to go to the net and he pulls it out and holds it back and settles our team down," said Curt Malawsky, who won the Champion's Cup with Dobbie as a player in 2009. "I think that's something that gets lost in Dane Dobbie's contributions to the team is just his lacrosse IQ."
Malawsky was referring to a moment in the dying minutes of the fourth quarter, when Dobbie elected to maintain possession and run out the shot clock to help his team protect their lead.
"Yeah, he's a competitor. Yeah, he puts up a lot of goals. He does his job night in and night out," said the player-turned-head-coach. "But for him to make decisions like that and just to settle the team down, it's shown he's grown into a team leader."
That growth, according to Dobbie, has come by committee.
"I've played offence for 11 years on this team and I've played with a lot of fantastic players, the players that are in the rafters right now," said Dobbie. "They got me a lot of points and they taught me the ins and outs of this league and taught me what it's like to be a pro."
A lot of points, indeed.
701, to be exact.
350 goals — 13 of them game-winners — 351 assists, 228 powerplay points and 34 shorthanded points in 151 games over 11 seasons.
All with the Roughnecks.
For Dobbie, that's the most important milestone of all.
"I'm just grateful to be here, I'm grateful to stick around here and be on the same team for 11 years so that's pretty special for me," he said. "I think it's something I can look back on at the end — all the points and stuff like that. But to be in one organization for so long, it feels pretty cool."
The fourth-overall pick of the 2007 entry draft has seen just about everything in his time as a Rigger. He corrects himself after using the word "arrogant" to describe his attitude when he first arrived in the league, but knows that his lengthy tenure has given him perspective that wasn't always there.
"You take it for granted a little bit," said the 31-year-old Dobbie, reflecting on his early years in the pros. "Once you start getting some injuries and getting a bit older — you can't take this game for granted. It could be gone tomorrow. That's one thing that I've learned from the older guys: you could be gone tomorrow or you could have an injury that you can't play anymore. Every game I play, I'm just thankful to be out there, thankful to be doing the thing I love to do.
"The biggest thing is don't take this game for granted. It could go tomorrow but it's the greatest game in the world so I'm just happy to be around."
What then, exactly, does 701 career points mean to a man who simply loves to play?
"It means I'm old," he joked.