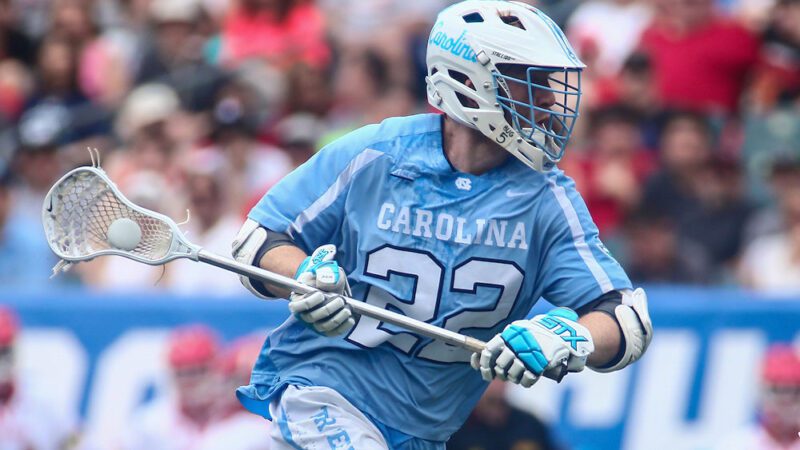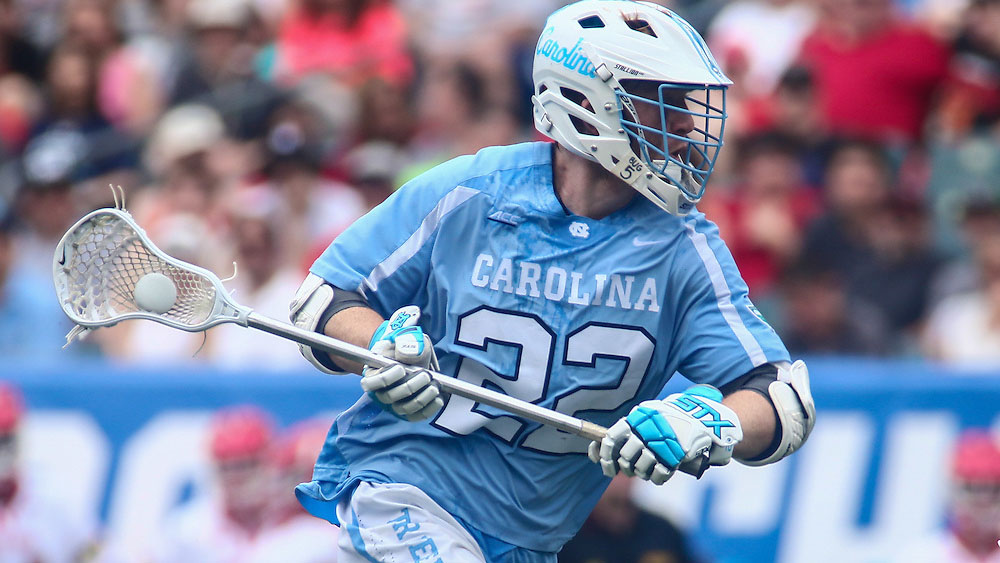 If he was still on the board, he was the pick.
Roughnecks head coach and assistant general manager Curt Malawsky got his man.
Shane Simpson, a right-handed defender from Hamilton, was selected with the sixth-overall selection in the 2018 NLL Draft.
"I was probably 90 percent sure, I would say," Simpson said about his pre-draft destination guess.
"Basically coach told me that he thought I would be available at six and if that's the case, they're building a team that is young and fast. He told me that the first time he saw me play was in the Minto Cup in 2014 when we (Six Nations) beat his Coquitlam team. He said to me, 'I'm going to pick you up because you're the guy I hated to play against.'"
Although Simpson wasn't at the Xfinity Live! Center in Philadelphia to pose with the commissioner, hearing his name get called over the B/R Live stream was a memorable moment.
"It's a very surreal experience," Simpson said. "I would have loved to have been there today, but I think it was wiser to save my vacation days for when it matters during the season and supporting the team down the stretch and into the playoffs. I'm glad that I got to spend this moment with my entire family here just outside of Toronto.
"We watched on the stream and we had a lot of family members over. It was surreal. I didn't know what to expect because I didn't get a call before. They said they might call me, they might not, so it was truly a surprise. It was a very good feeling."
A two-time winner of the Minto Cup (2014 &2015), Simpson is a speedy defender who makes a living running the floor hard.
He's excited to join a Calgary defence – including his Six Nations Chiefs teammate Tyson Bell – that is aggressive in the transition game and likes to push the pace from the backend.
"I'm a guy who can play solid defence – I'm 6-foot-2 and just under 200 pounds – so I can play a good, solid brand of defence," explained Simpson.
"But where I really set myself apart is with my speed. I was able to do that growing up in minor. I was always placed on the front end of the floor, but I found that my calling card was in the transition game. Growing up through the Six Nations ranks playing with all these guys that you're hearing get called tonight, it made my game all that much better. My game has developed into a brand that suits the NLL playing fast and getting up and down the floor. I'm really going to compliment the guys like Tyson Bell and Zach Currier who are already out there – the young road runners out there."
Although Simpson has traveled west for previous junior championships, he's never actually been to the Stampede City.
That being said, he's heard some great things from a close friend.
"I've never actually been to Calgary, no. But my best friend in the world plays for the Edmonton Oilers – Darnell Nurse is a defenceman there," said Simpson. "He's said a lot of great things about Calgary. It doesn't hurt being three hours away from your best friend, either. It's going to be nice and I'm excited for the mid-west."