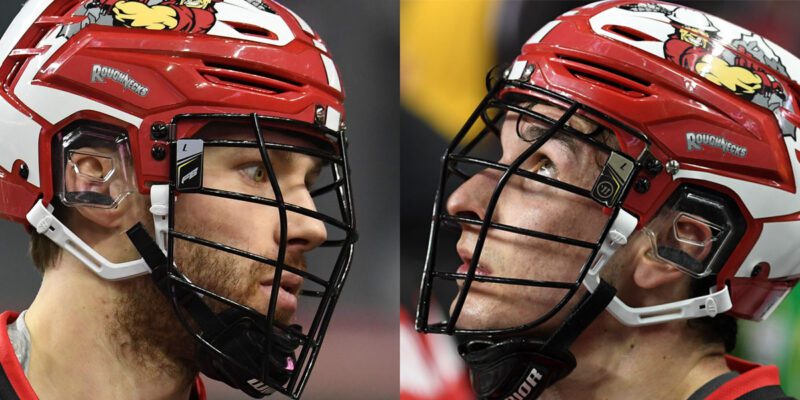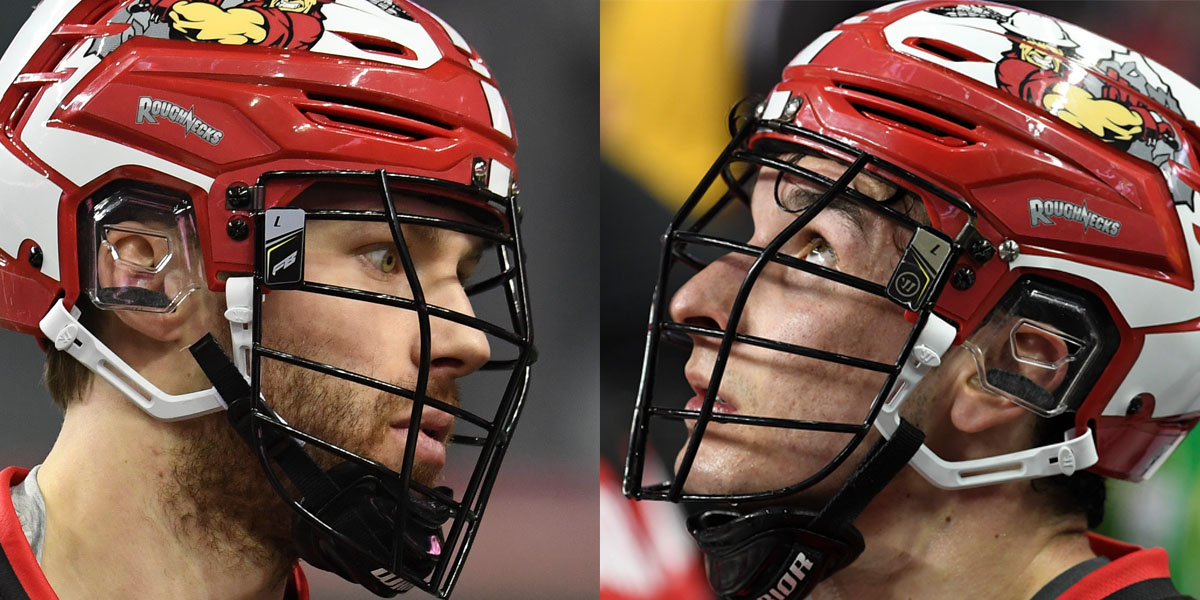 Friends are becoming enemies.
Well, at least for now.
This Friday, Zach Currier's Peterborough Lakers will head to Victoria to take on the Shamrocks, and the slew of fellow Roughnecks players in their lineup, including Tyler Pace, Tyler Burton and Greg Harnett, for the 2019 Mann Cup.
Bonded by an NLL championship win in the spring, they'll now compete against each other in a best-of-seven series for the national senior-A box title.
"We haven't spoken in a couple weeks, and I'm not sure we will be speaking for another couple of weeks," said Pace of Currier.
"He's a lefty defender, I'm a righty O guy, so we're going to go head-to-head.
"It's going to get chippy.
"But that's what lacrosse is about, it's competitive and we're competitive players."
No doubt the feeling is mutual.
"I'm not going to let them off easy, and they're not going to let me off easy either," said Currier. "They're going to want it just as much as I do. We'll have some competition, but hopefully we get the best of them."
Currier is entering his third-straight Mann Cup series, and will be battling for his third-straight title, too, as Lakers took home the hardware in both 2017 and 2018.
"We were there the last couple of years but the feeling never gets old," said Currier. "We're all really excited, it's never an opportunity we take for granted."
Understandably – it's a tall task to make it to the Mann Cup if you're competing in Ontario's Major Series Lacrosse circuit. (MSL)
This year was no different.
"We had a good series against the Brampton Excelsiors," Currier explained. "Then, when we played the Six Nations Chiefs, it got more physical. The bad blood between those teams came out.
"But it's always good to compete against Six Nations because they're a great team and they bring the best out in us."
The Lakers are hoping that 'best' sticks around, when they face the Shamrocks, who had a similarly tough road to the Mann Cup.
The Shamrocks, who also boast Rigger names such as Jesse King, and Rhys Duch (who has missed the majority of the season due to an injury), defeated the Maple Ridge Burrards 4-1 in a best-of-seven for the WLA title.
Not an easy ask considering the Burrards are home to 2019 NLL MVP Dane Dobbie, along with names such as Curtis Dickson, Dan Taylor, Riley Loewen, Christian Del Bianco, and Reece Callies.
"I couldn't have asked to be on a better team with a better group of guys," Pace said of his Shamrocks. "It's really been something special. Our group has shown we are resilient and can play with the best."
Sounds like the men in green are ready for the 2015 Mann Cup rematch.
"I think it's going to be a good series, and it's not going to be over quick," Pace said.