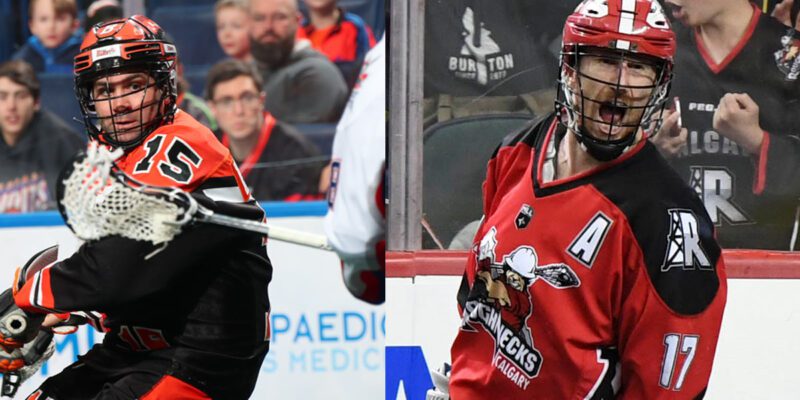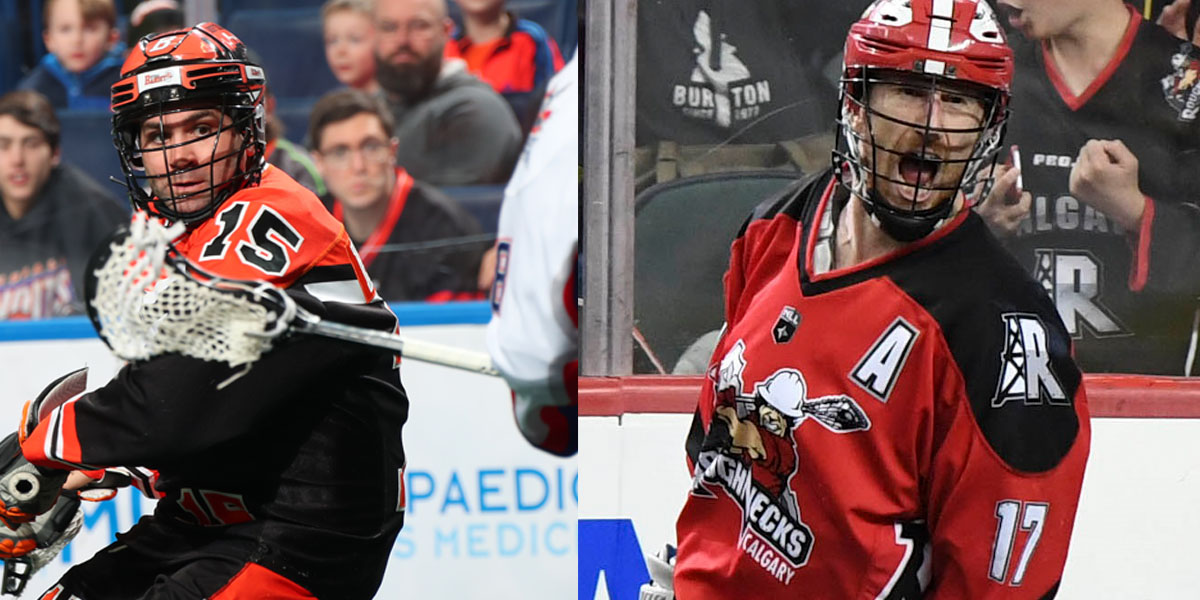 If you want to be the best, you've got to beat the best.
Those are the words of Curtis Dickson as he prepares to go head-to-head with a friend and mentor, Shawn Evans, during Game 2 of the best-of-3 NLL Finals against the Buffalo Bandits this Saturday at the Scotiabank Saddledome. (tickets)
Calgary is up 1-0 in the series after winning 10-7 last weekend in Buffalo.
Evans – as many Roughnecks fans will remember – played with the club from 2012 to 2015.
And what a four seasons it was: 137 goals, 426 points, and setting a then new NLL single-season points record in 2015 with 130, earning him the league MVP nod.
During that time, the veteran Evans took a young Dickson under his wing.
"He showed me the ropes," said Dickson. "He's won it all, he's done it all and anytime you get a chance to latch onto a guy like that and learn and feed off him is incredible. Since I got to do it early in my career it was a huge benefit for me.
"The guy racks up 70, 80 plus assists a year, and just watching him feed the ball and his vision, that's one of those things you're really try to absorb and work into your game. I think that's an area of my game I've always tried to work and improve on – and I have – and he's a big part of that."
Having developed into one the league's top forwards – earning his Superman nickname for his scoring prowess – Dickson and Evans are two key players to watch in this year's championship.
"That's always kind of your goal growing up in life, you watch your heroes and you want to play at the same level as them," Dickson said. "Once you get the opportunity to go and compete against them you know you've made it to the highest level."
The Roughnecks have the opportunity to capture the franchise's third NLL title on home turf this weekend.
Meanwhile, the Bandits will play a do-or-die game.
Now backed into a corner, you can expect Evans to make some noise come Saturday.
"He's a player like Dane Dobbie," Dickson explained. "He's scrappy and has so much heart. He's going to battle it out to the final whistle and we're aware of that, and know what he can bring on the floor in terms of production.
"He's a gamer and he's going to be ready to go this weekend."
The same can be said for Dickson.
"It's been a long week since Saturday waiting for this moment," he said. "We've given ourselves a fantastic opportunity to win a championship on home floor. But that's exactly what it is, it's just an opportunity right now. We've got to go out there and not waste it, we've got to take full advantage and have a strong effort and treat our fans to something they definitely deserve."