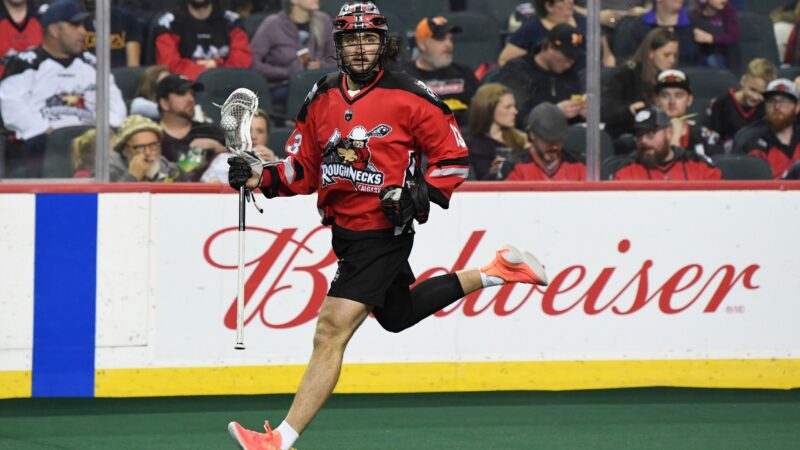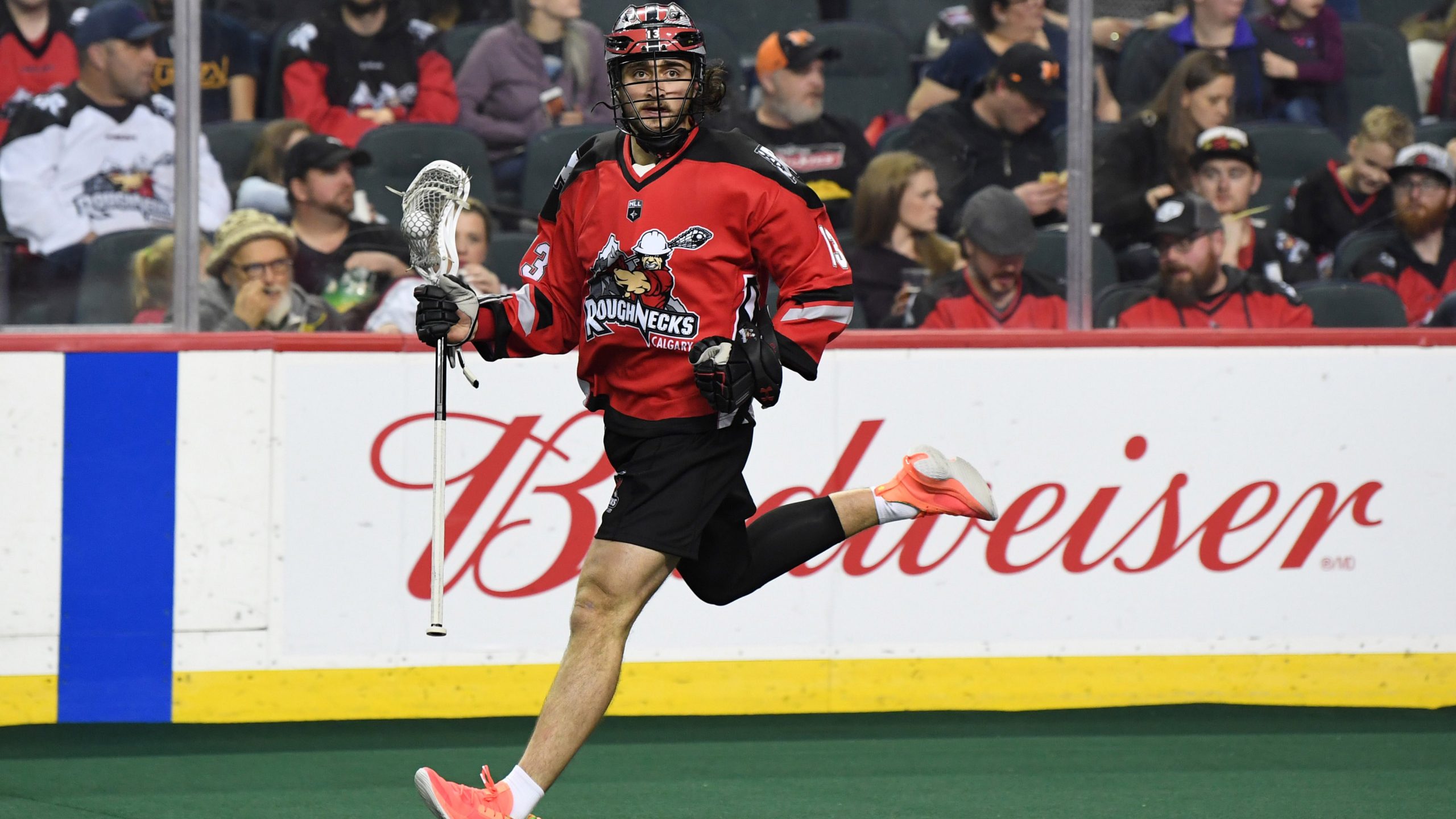 "I think I'm a nice guy."
Opponents might disagree with you there, Eli Salama.
"But I don't think too many people like playing against me for whatever reason and that makes me happy. I'm not trying to get penalties or hurt anyone out there, but it's lacrosse, it's a physical game and I like to take part in that side of the game."
The second-year defender/transition player was a noticeable player on the floor in the Roughnecks home opener on Saturday night, smashing and crashing through opposing players.
He even displayed some offensive ability, scoring a nice goal late in the game to help the Riggers keep pace with the visiting Colorado Mammoth.
ALL.

TIED.

UP.

4ᵀᴴ QUARTER LET'S GO! pic.twitter.com/64KLiJHeDV

— Calgary Roughnecks (@NLLRoughnecks) December 22, 2019
"He's a great defender, he's really good and he does his role. He's a horse," said veteran defender Tyson Bell. "As our defensive coach says all the time; 'Be a horse on the floor.' He leads by example out there and he's just an all-around good defender.
"He's strong, he's a big guy and he's noticeable out there in a good way. Laying the body, I know it gets me going and it gets the rest of our defence going. It's good that he does get under people's skin because it gets them off of their game and makes our lives easier."
As a rookie in 2018/19, Salama proved worthy of his first round draft status (12th overall), playing big minutes all season long, culminating with a some major contributions in the team's NLL Cup run.
Now in year two, his head coach Curt Malawsky is putting more faith in his young defender.
"We're going to try to increase his minutes," Malawsky said. "He had a great summer in Oakville and he's played really well. What I liked is that the penalty that he took was a hard-working penalty and the other wasn't, but you watch how he responded and that shows his great character. He's not only a great player, but a great young man. He was a big part of our comeback, he gave us a chance late in the game and added some loose balls and some great defensive plays. I like the way that Eli finished that game after his first half."
Salama played 14 games with the Oakville Rock of the Major Series Lacrosse league this summer and collected three goals and four assists.
After a great year on the turf, the young righty is unfazed by the pomp and circumstance of the NLL and is ready to take on more responsibility.
"I have a little more confidence, just knowing my role a little bit better," explained Salama. " I'm more confident in my abilities and I feel like I'm doing my job and doing it as best as I can. If the coaches like that and are putting me out on the floor some more, I'm happy with that."
With two games down and a back-to-back weekend slate against the San Diego Seals and Philadelphia Wings upcoming, the 6-foot-2, 211-pounder acknowledges there are still some things he needs to work on.
"I think for me personally, I need to toe the line better and play the game the way the referees want the game to be played each night," Salama said. "It was a little too aggressive for their liking in the beginning, but we dialed it in. We worked hard, we put it all out there and it's a tough way to lose, but the hearts there, the hustle is there and it's just about executing at this point."