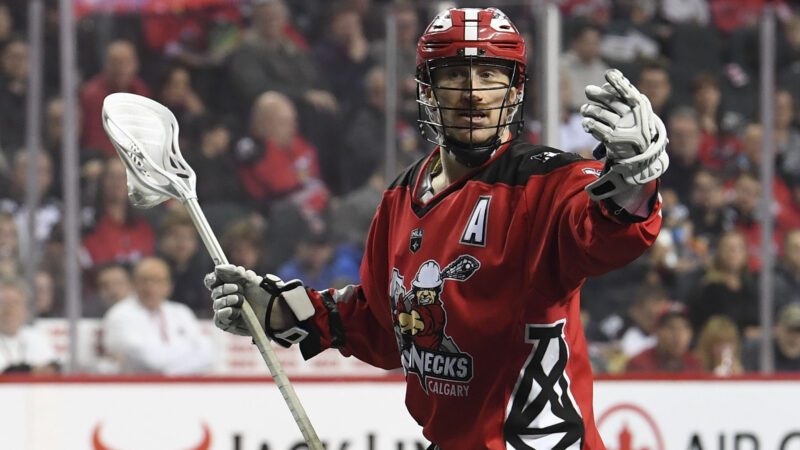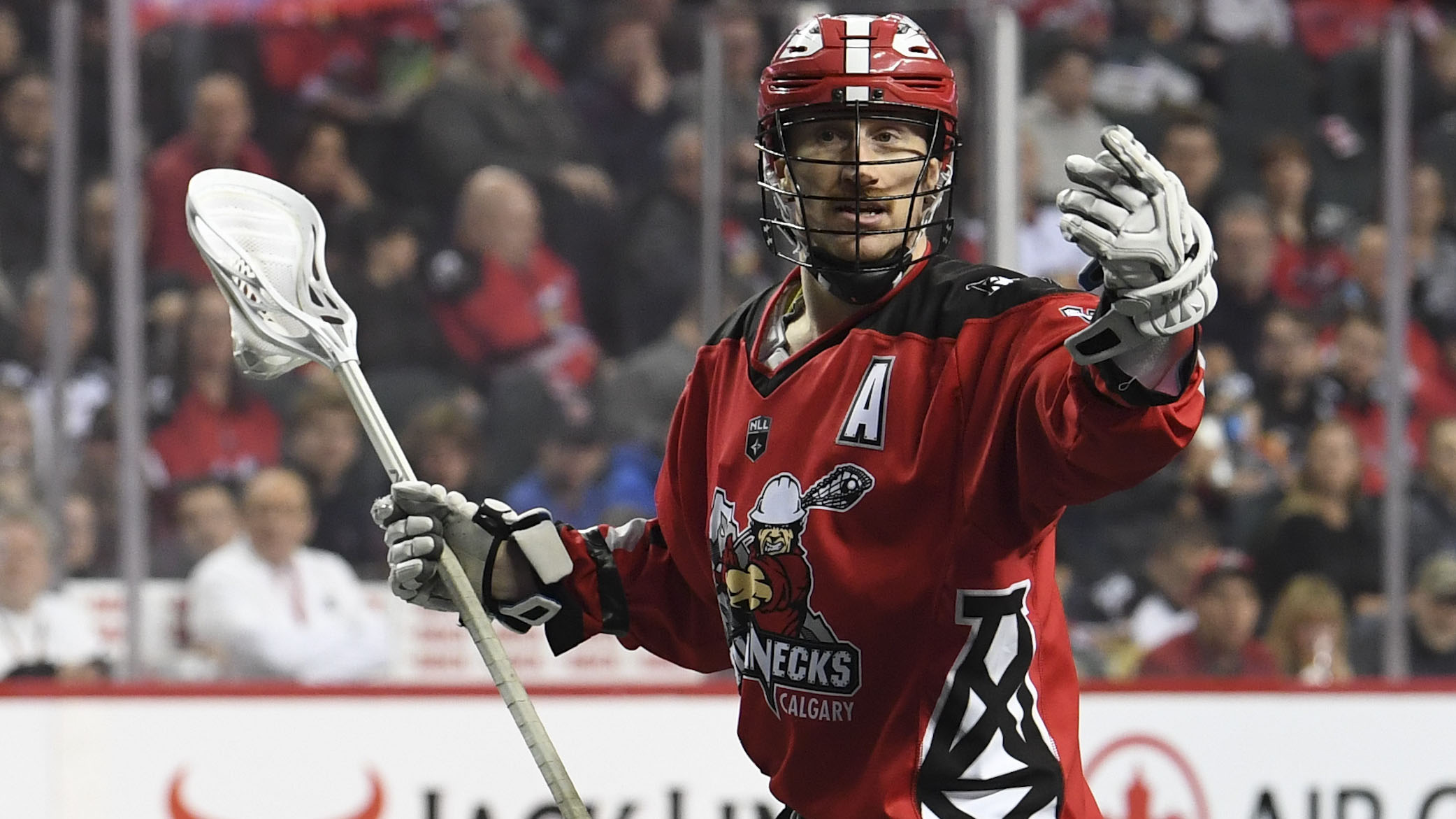 There's no doubt it's an impressive feat.
The numbers, quite literally, tell the story: 102 playoff points in just 22 games.
But for Curtis Dickson, it's 100% about the team.
"It's cool," said a nonchalant Dickson after the 8-4 NLL West Division Final win over the Mammoth at the Scotiabank Saddledome on Friday night. "Those personal accolades are always something you can look back on at the end of your career.
"But obviously, we're looking at the big picture. We're going to play for a championship, and that's pretty exciting for this group."
After a scoreless first quarter, Dickson decided it was time for the offence to get going — then had a say in the Riggers' first three goals of the night.
After assisting on Tyler Pace's second quarter game-opening tally, Dickson added a goal of his own before the end of the second quarter to reach the 100-point milestone. He added another assist on Jesse King's early third-quarter goal, and a timely goal in the final frame to put the team up 7-3.
Dickson is known for kicking it up a notch when the games mean the most.
And Friday night's game sure was momentous for the Roughnecks.
"It's crazy; it's unbelievable," said Dickson about going back to the finals. "It's been five years since I've been there — this is my ninth season. These young guys, they'll be excited to get there, and we let them know this opportunity doesn't come around very often.
"We've got to take full advantage. We'll enjoy this one for a few days, but we've got to buckle down here.
"It's time for the big show."
And for the 'big show,' the Roughnecks' head coach is expecting much of the same from the man aptly dubbed Superman.
"You guys watched it," said Curt Malawsky. "He drags three or four guys to the middle, and he takes so much attention away. When he gets the ball, two or three guys are on him, so he's got his teammates open. That's one thing that's really evolved about Dickson's game, he'll take two guys to the net, and he'll kick it to his teammates.
"He knows he draws so much attention, he's getting high-sticked and greased all game long. He's just a warrior.
"You've got Dane Dobbie on the other side — how does our offence not go to the net when you've got two leaders like that?
"Outstanding effort by 17."