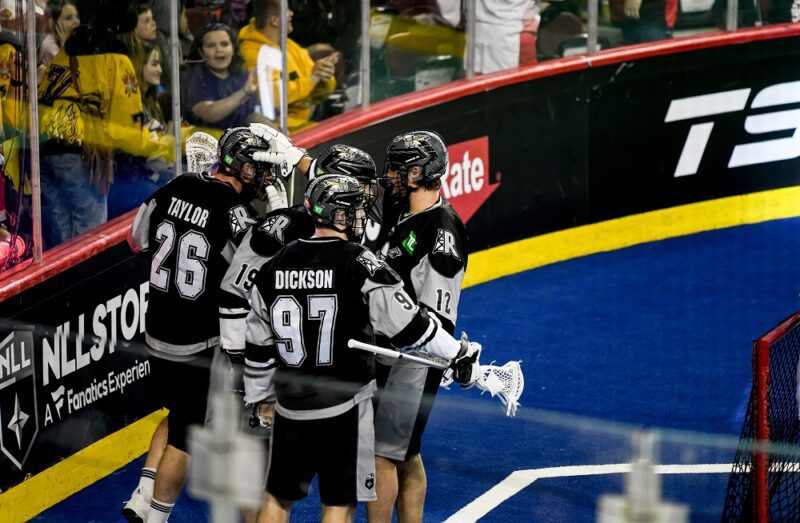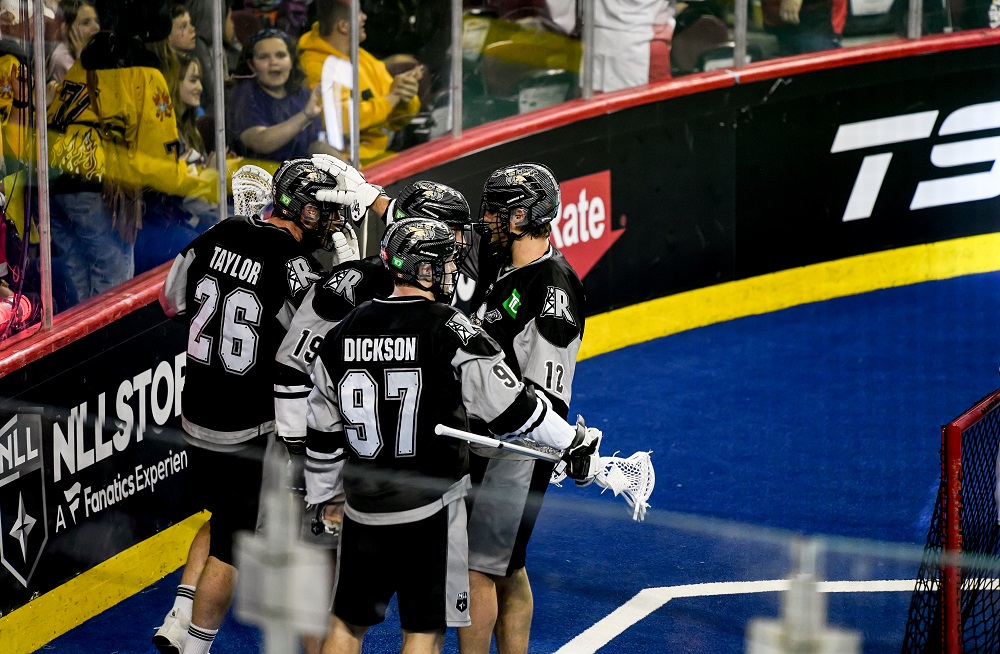 By: Riley Pollock – 18-04-23
History could be made on Friday night in Fort Worth.
The 12-5 Roughnecks head into Texas to take on Panther City with a chance to rewrite the franchise record books. The Riggers will set a new team high for wins in a season (13) with a victory.
Calgary has hit the 12-win mark three other times in their franchise history. In 2014 they went 12-6 and before that, in a 16-game season, they went 12-4 in 2009 and 2012.
Riggers Assistant Captain Eli Salama says it's a cool record to think about but there is a bigger goal.
"A good regular season is fun," said Salama. "And tying the franchise record for wins in a season is obviously a pretty cool accomplishment for this group but that's not what we're setting out to do at the beginning of the season. The ultimate goal is to win a championship so that's on our mind, but you've got to take it one step at a time and try to finish off the regular season on a high."
The Riggers came into the year as an underdog to some given the offseason turnover in recent years but the team has shown game-in and game-out what they are capable of on the floor.
"It's easy to play into the no one bet on us stuff," he said. "At the beginning of the year I think that was still the case and we've had to earn everyone's respect. It's definitely a blue-collar attitude in our locker-room, everything is earned and nothing is given.
"It's not easy losing guys like Dane (Dobbie) and Curtis (Dickson) in back-to-back years," he continued." But everyone else that's still in that room stepped up and took on a bigger role and now we've got some young guys playing some big minutes. It's a by-committee team, we've obviously got our leaders on offence with Jesse (King) and Tyler (Pace), but everyone is pulling their weight and then some so it's a fun group to play with and we're definitely gelling at the right time."
The Riggers strong regular season led to picking up a home playoff game in the single elimination, quarter-finals again this year which is something Salama is very excited for.
"It's obviously huge," he explained. "It's an amazing atmosphere. To be able to have another home game in front of our fans with our routine the same and familiar that's going to be amazing. We're really excited that we were able to lock that up, it's definitely a blessing to play in front of those fans for sure."
You can get your tickets for the Riggers home playoff game on May 6 now. The opponent could be determined as early as this weekend. TICKETS