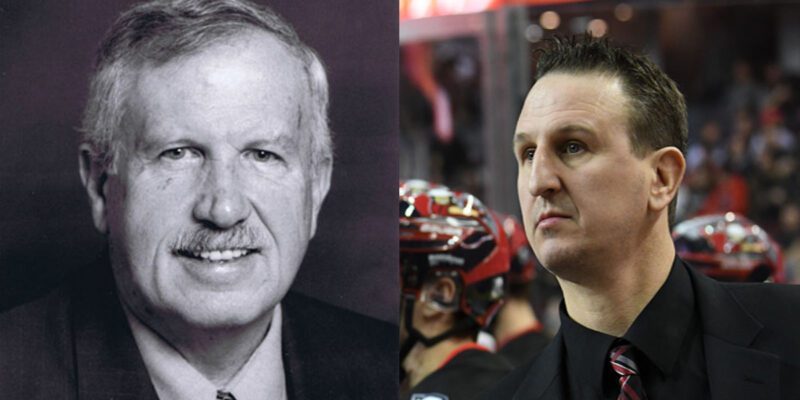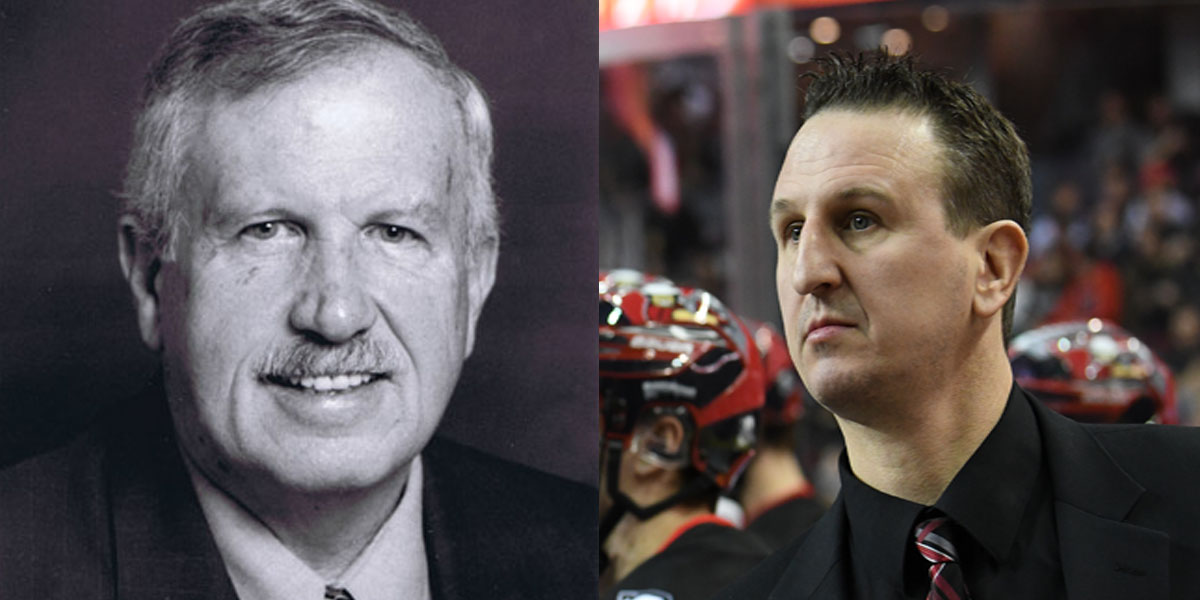 Saturday's win came with a little help from a friend.
That's according to Roughnecks head coach Curt Malawsky, who honoured late B.C. lacrosse legend Les Wingrove during his team's 15-12 West Division Semi-Final win this past weekend in Denver by wearing an L.W. pin on his lapel.
"He was there looking down on us, he had a big part in the game, I can tell you that much," said Malawsky. "The best way to honour him is a never-quit attitude, and to stick with it."
Wingrove, who passed away on April 28, was the Director of Operations and Alternate Governor with the Coquitlam Junior-A Adanacs.
Considered one of the most brilliant minds in the sport; the Canadian Lacrosse Hall of Fame inductee had also held positions as president of the Coquitlam Minor Lacrosse Association, a coach, and GM and president of the Junior and Senior-A Adanacs.
And if there's anyone who appreciates just how much Wingrove did for the lacrosse community, it's Malawsky, a former coach of the Junior-A Adanacs.
Of course, the Roughnecks have another connection to the team – goaltender Christian Del Bianco will play his final season of junior for the club this summer.
"He should be the mayor of lacrosse in Coquitlam, he started the Junior-A program there," Malawsky said. "It's won a few Minto Cups over the last few years, and it started in his living room. There wouldn't be Coquitlam lacrosse today if it wasn't for Les Wingrove.
"He believed in something – he was very loyal guy, very strong character; he did things the right way."
Wingrove was a man who knew the game inside and out, and he passed that knowledge along to Malawsky – along with so much more.
"A lot of lessons I've learned in the game and in life that I've passed along to my kids, it comes from Les Wingrove," said Malawsky. "He was a mentor, and he's sorely missed."
The biggest lesson Wingrove taught Malawsky: hard work pays off.
"He marched the pavement and good things came out of that," he said. "The people who were fortunate enough to be touched by his life are better people for it,
"He's in my heart forever."