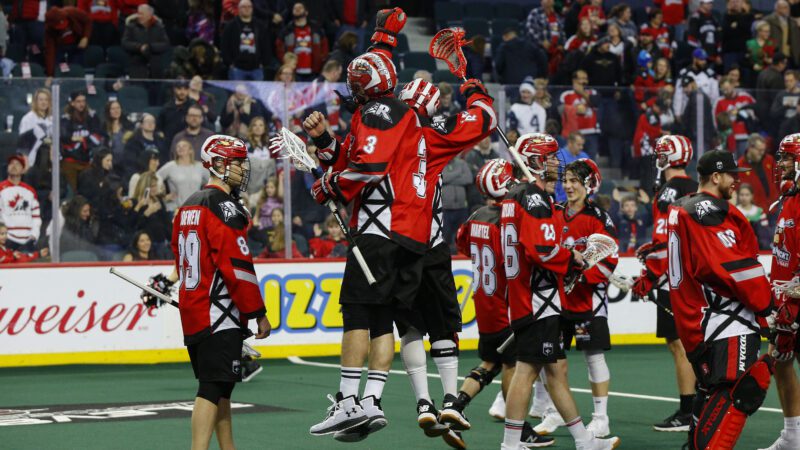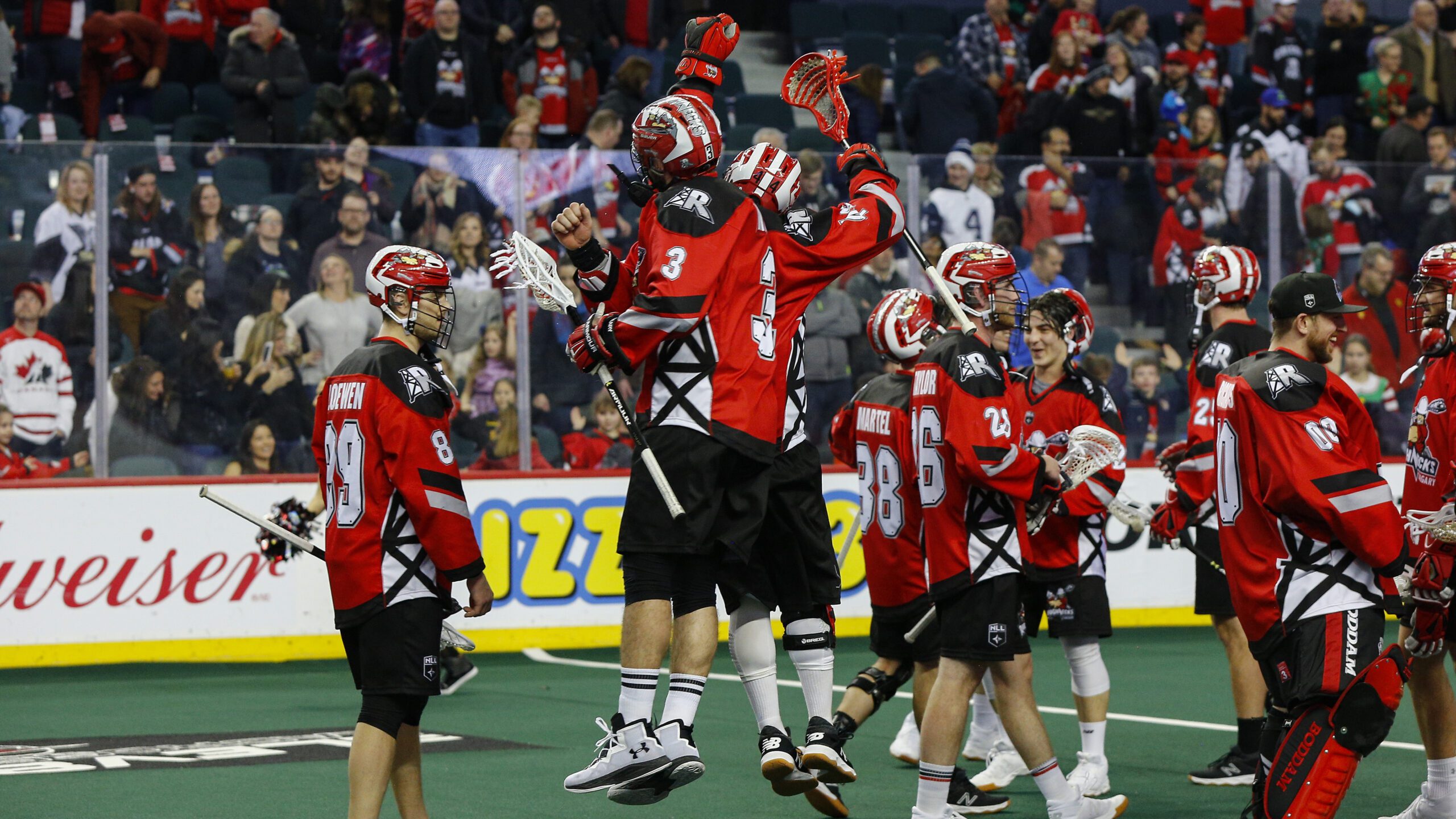 First in the West.
It's a far cry from the start the Roughnecks had to the 2017-18 season.
After stringing together three straight wins, the Riggers have improved to 3-1 this campaign, compared to their 1-5 record out of the gates last year.
So, what's different?
Head coach Curt Malawsky pointed to the play of his defence and goaltender as one big reason for their success so far.
"Defensively, we've been playing a really good team game back there," said head coach Curt Malawsky. "I thought Christian Del Bianco has played very well for us in the backend, he's been making saves where the game could really be changed. I think goaltending and defence has been a big part of our success so far this year."
Of course, that's no slight on the offence.
With only three forwards from last season returning, they've done a solid job of putting the ball in the net.
"The offensive guys have been sticking with the processes," Malawsky said. "They're working hard, getting to the middle of the floor and I think each individual guy in the offensive end has their role, and they've embraced their role. Collectively, when everybody plays their role well, we have success up there."
This year's edition of the Roughnecks is certainly taking nothing for granted and focusing on hard work and determination to get the job done.
"Last year we might have thought we could win games because of the talent we had in our lineup," explained Roughnecks transition player Zach Currier. "We may have come out a little slow because of that … Everyone's now looked around and realized we've got to pick up the slack here, and work together to pull this thing out.
"We just had to look around and say 'no one's going to do it for us, so we've got to come out strong.'"
With change has come opportunity, as well.
"It gives the young guys a chance to get in the lineup," explained Malawsky. "It gives some of the second- and third-year guys more minutes.
"In sport and in life, all you can ask for is an opportunity. Kudos to the players who have really embraced the opportunities they've had. The true testament of a man's character is how they rise in adverse situations. There's been some adverse situations for our group early in the season, and our guys have done a good job getting through it."
And making sure they don't have a hole to dig out of later in the season.
"It takes a bit of pressure off earlier in the year," Malawsky said. "I can speak to the seasons where we haven't had great starts: the pressure gets mounted. It's not as much fun coming to the rink when you're just trying to fight for those wins, trying to scrape yourself back to .500 as much as you can."
However, Malawsky is quick to point out there's still a lot of lacrosse left to play.
Investing in the grind doesn't stop, even at the top.
"It's been preached that the windshield is bigger than the rearview mirror and I don't see why it would change this year," he said. "We can look back and say 'hey we've had a great start' and get ahead of ourselves, but this group hasn't been that way.
"We don't get too high and we don't get too low. We go out and do our jobs and that's what we're asking our guys to do. They're putting on the hard hats and boots, and going out there and working extremely hard, as coaching staff we're very proud of them."