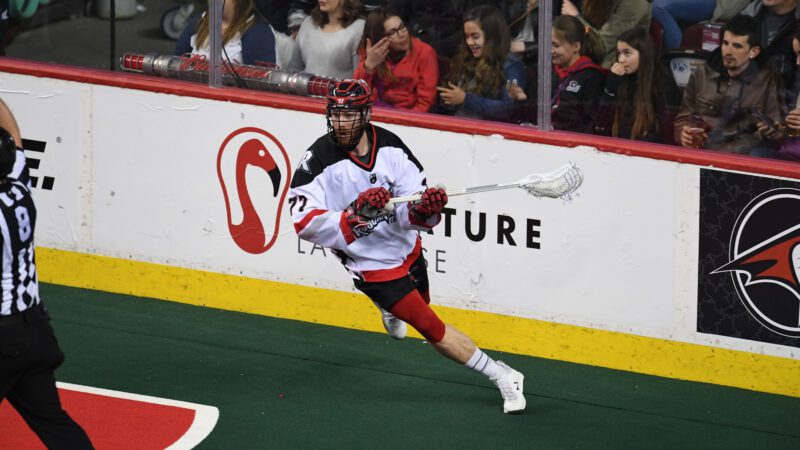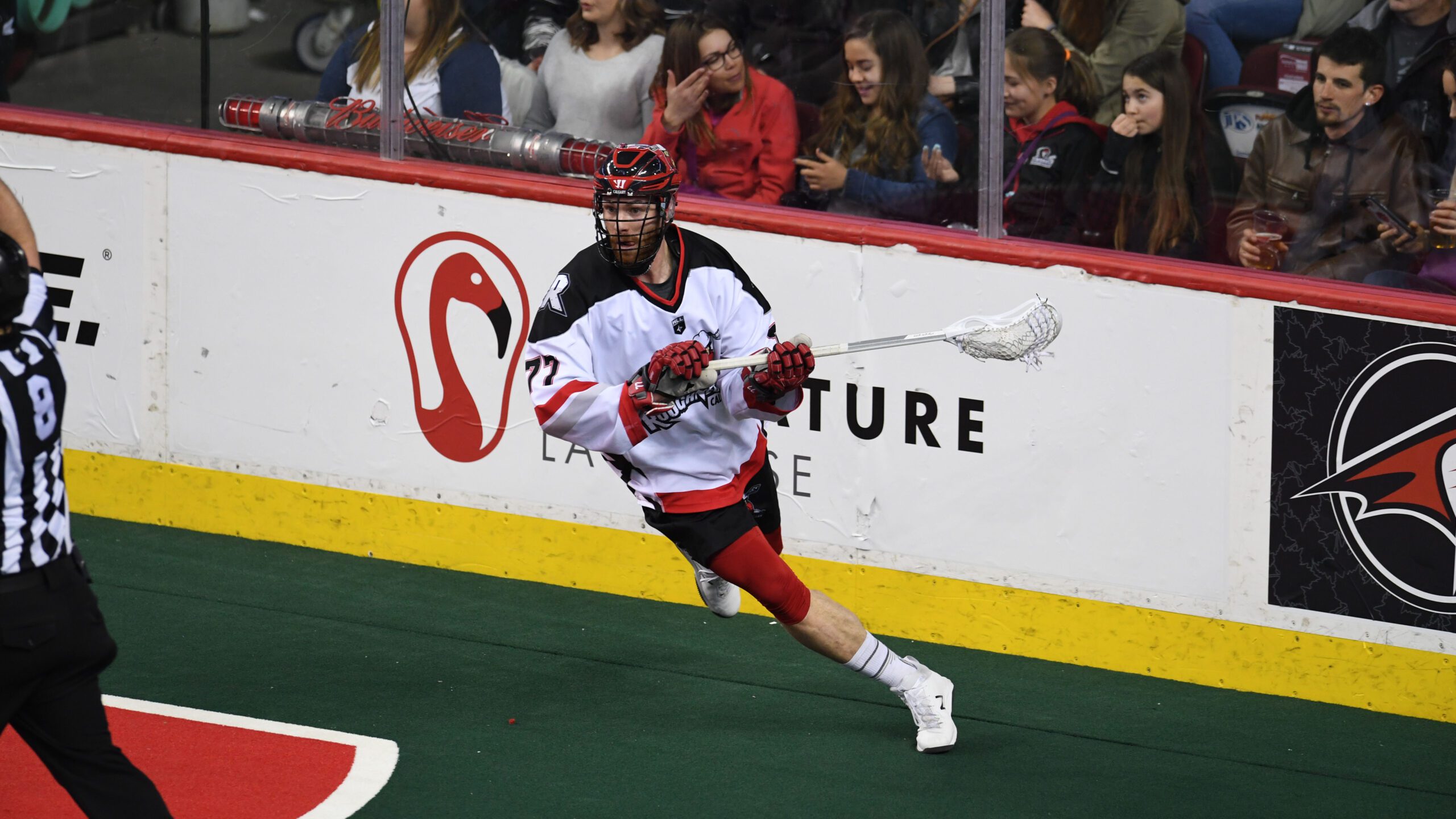 Two trophies in 24 days.
Roughnecks standout Zach Currier kept himself busy during the NLL off-season by winning championships in a couple other leagues.
And in short order, to boot.
His first victory came on Aug. 18, as Currier and his Denver Outlaws took the 2018 MLL pro field lacrosse title after defeating the Dallas Rattlers 16-12 in Charleston, S.C.
"To win with the group of guys that we did was awesome, it was a special moment," Currier said of hoisting the Steinfeld Trophy with his teammates.
"We were struggling for a playoff spot, and we basically had to win out. I think we dropped a couple but we really fought hard in every game, we came together as a group, and we got a lot of chemistry. And then we came on when it counted- against the Chesapeake Bayhawks. They had beaten us in the regular season, and we ended up beating them by a goal in the semifinals.
"And then there was Dallas – who was the best team all year. They came in and we took it to them all game."
Currier recorded two goals in the final tilt.
He then went on to win the Mann Cup championship on Sept. 11, in his hometown of Peterborough, Ont.
Currier and his Major Series Lacrosse Peterborough Lakers swept the Western Lacrosse Association's Maple Ridge Burrards in four games for the national senior-A box lacrosse title.
"It was definitely my favourite moment of my lacrosse career so far," Currier said. "I remember in 2012 I was watching the Lakers through the playoffs, they ended up hosting the Mann Cup that year and winning it. I ended up playing lacrosse for the team and being friends with a lot of the guys that were on that 2012 team. To be able to win it with them and in Peterborough in front of friends and family was pretty amazing."
Despite a hefty helping of recent championship wins, Currier's hungry for more – and an NLL Cup would round out the perfect title trio.
"I think we've got the right group of guys to be able to make a push," he said.  "It's just going to be about coming together and playing for each other all season.
"We've got to have a lot of effort here at training camp to get ready for the season, especially with the short window. But we're going to be working hard and getting ready. And I think if we stick together and play for each other we'll see success throughout the season."
Currier is coming off an outstanding NLL rookie season.
During the 2017-18 campaign, Currier became the first rookie in league history to lead in loose-balls with 200, he tallied nine goals and 13 helpers in a defence/transition role, and caused 33 turnovers.
So what's the plan to top that?
"Just try to be a good teammate," he explained. "If they have my back, I'll have their backs and that's how you are successful. I ended up getting a lot of personal success based on my teammates help; like everybody on the backend teaching me how to play defence, because I struggled with that a lot– and they're still always helping me every day."
The Roughnecks take the floor for an exhibition tilt in Saskatoon Saturday night before opening the season at the Scotiabank Saddledome on Dec. 15
"We've got a bunch of rookies that are looking really good and who are going to push everybody on the depth chart from top to bottom,"said Currier. "We've got some really fast guys on the backend, some really tough guys, and we've got to mix everybody. It'll be nice to fit the pieces together and we should have a strong group when it happens."
They'll need it, especially with an extra team in the West Division competing for a playoff berth this year in the expansion San Diego Seals. They'll also have an extra competitor out East in the fellow expansion Philadelphia Wings.
"Everybody in the league can compete with one another on any given night," Currier said. "Adding a different team means a different look, it's a different group of guys, more guys to know tendencies on … But every time you bring in new competition it's going to push everybody to fight a little harder – including us."