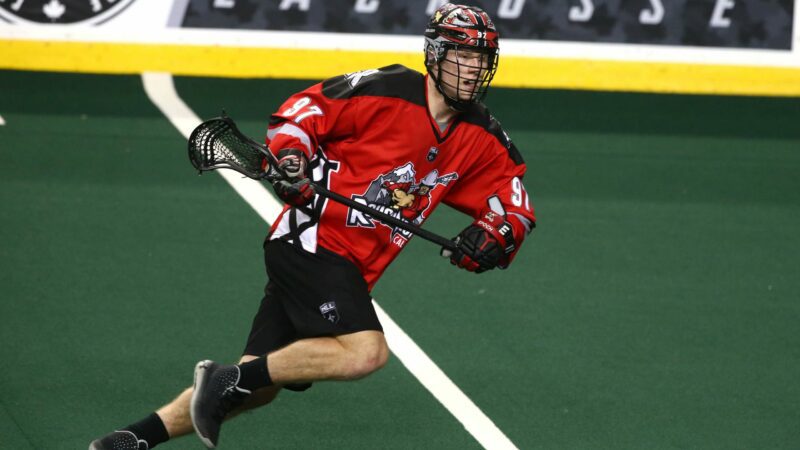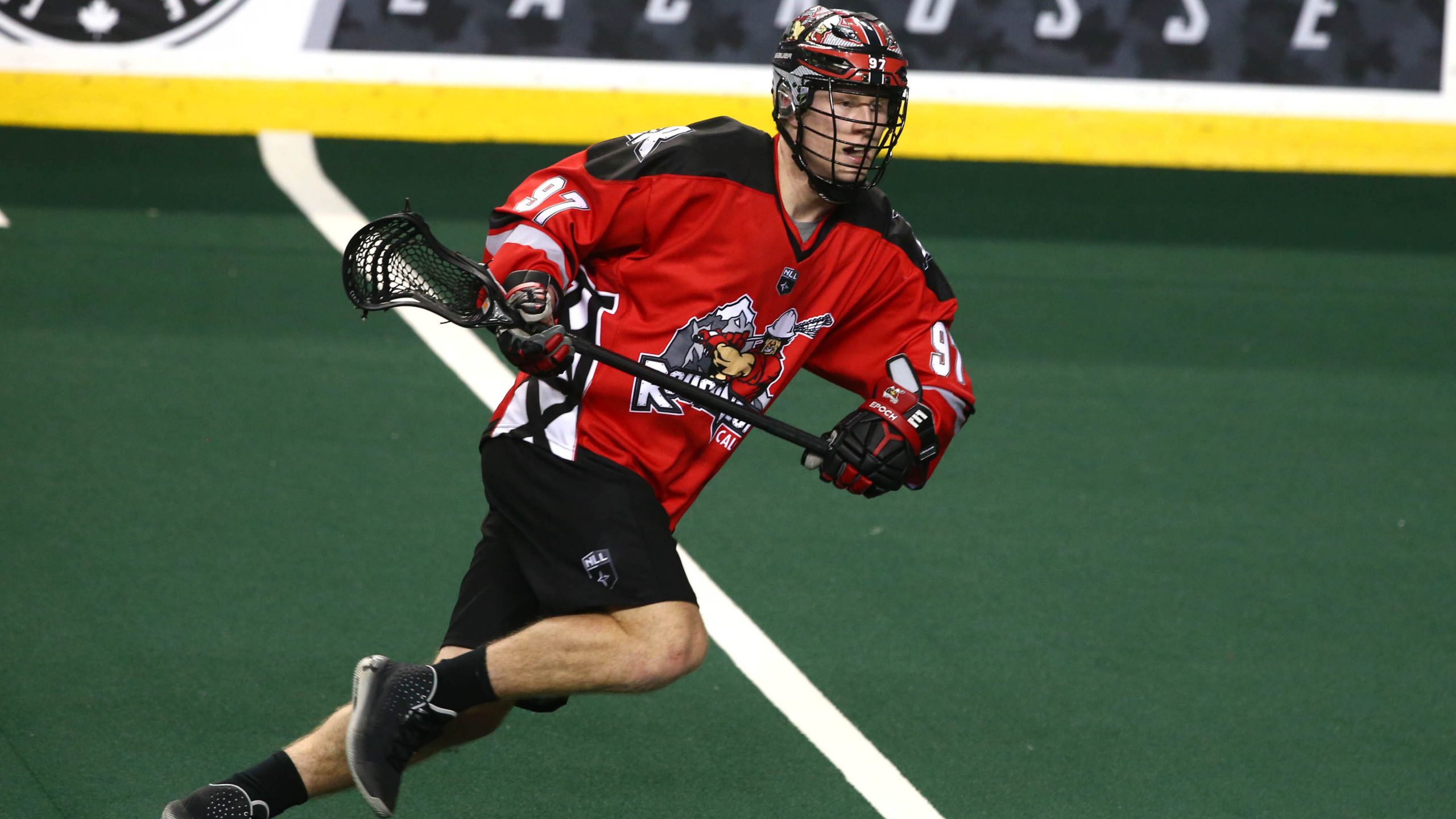 Play in San Diego.
Hop on an international flight.
Arrive at the Scotiabank Saddledome 20 minutes before warm-up.
Off the bus, into gear, go.
Welcome to the NLL, Haiden Dickson.
"Coming from the airport and going straight into a game – it was pretty tough," he said.
"I think I'm ready for anything now."
It was quite a weekend debut for the 19-year-old – evidenced by his five points in his first two games.
Although Saturday's 8-7 home loss to the Philadelphia Wings wasn't how he was hoping to end his weekend, the beginning was something he'll never forget.
Dickson scored four goals in his NLL debut against the Seals, making the righty rookie an integral contributor to the Roughnecks' 16-11 victory in California Dec. 27.
"I got my first NLL goal and after that. I just kept on going," Dickson said. "The boys got me all fired up and after the first one. I got the one, then the second, the third, and then the fourth.
"After the first one I didn't want to stop because it was such a blast."
That's good news for head coach Curt Malawsky, who at the moment needs his rookies to step up.
"Haiden was great, and Marshal King had been good the game before," said the bench boss. "We're relying on the young guys a lot right now because of the minutes that we don't have other guys playing. It's baptism by fire in a way, we're throwing them into situations and they're learning on the fly.
"Jumping into the deep end of the pool so to speak, and they're doing a great job.
"They gives us everything they've got and that's all we ask. They're fearless.
"Marshal is real smart. Haiden goes to the middle of the floor and takes a pounding – had four big goals in our win in San Diego. Liam LeClair has been real good, too. That's what the season is for is learning lessons, these kids are getting more minutes than they probably would get and they have to learn a little quicker. But the coaches, and our leadership group are there to support them every step of the way and we're going to continue doing that."
It's been a quick and seamless adjustment to the big leagues for the kids.
There is one thing they're still working on getting used to, though.
"Playing at home for the first time was super cool," Dickson said. "Calgary has super good fans. It was super loud, though."
That ear-ringing atmosphere is something you'll get used to in due time, Haiden.