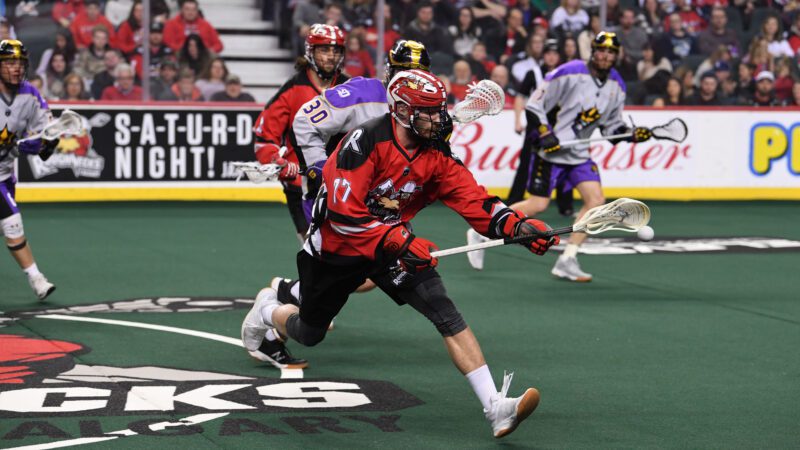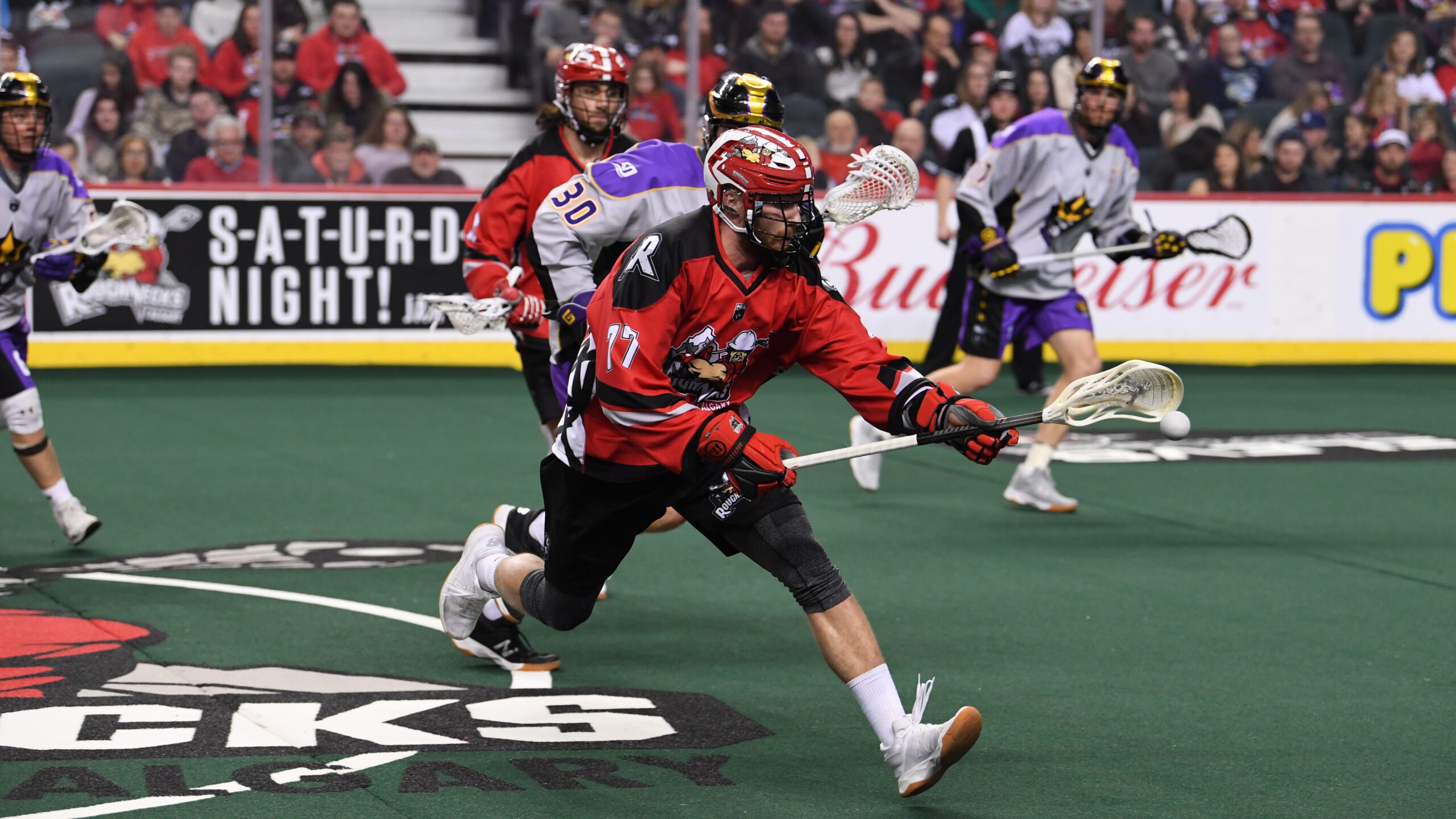 Tenacious.
In a word, that best describes Zach Currier.
After a breakout rookie campaign, the second-year transition star is once again proving to be a difference-maker when it comes to the Roughnecks' possession game.
For starters, Currier is currently tied for first in the NLL for caused turnovers with the New England Black Wolves' David Brock, sitting at 24.
His success in that area is unsurprising given the magic he can work to knock a ball loose from an opponent's stick.
Hagrid voice: "You're a wizard Zachary" #MannCup @PtboLakersLax pic.twitter.com/4RJbsCLQlV

— YourTV PTBO (@yourtvptbo) September 10, 2018
"I've thought of myself as an offensive player for a lot of my life," Currier explained. "The way I think about it is when you're guarded by me, I'm playing offence on you as much as you are on me.
"So you better be ready to protect that ball or I'm going to take it away."
On top of his innate ability for CTOs, Currier is also a human hoover when it comes to scooping up loose-balls.
Last season, he became the first rookie to ever lead the league in loosies with 200. This season he sits second in the NLL with 112, just 15 behind the league- leading 127 of Jeremy Thompson – who has an obvious advantage with the stat as he takes face-offs.
"I attribute it to being a competitive guy," he said. "Growing up I was always competing with my friends or my siblings for everything. In my mind, the loose-ball is basically just a competition to see who's going to get that thing.
"I don't really think about how I'm playing, I just react and when I see the ball hit the turf. I try to think of where it's going to bounce to and race there. It's comes from the way I was brought up."
His ability to read the ball came in handy last week, scoring short-handed off a rebound from Eli Salama during the Riggers' last game against the Rush in Saskatoon. It was his second goal of the season.
"It's about time, holy" Currier laughed. "We were on the short man and it was myself and Eli Salama at the top, Ben McIntosh took a shot and we had a big save from Christian Del Bianco – which is expected. The ball bounced around, Eli picked it up, we went down, he shot the ball, I saw it bouncing around and I thought I had a chance at just dunking it over Kirky (Evan Kirk) because he was out of positon so I just tucked it home.
"It felt good to get that one, it's definitely something that made me feel more comfortable – getting that one early – and I was able to play one of my better games of the season after that."
But despite his passion for finding twine, Currier's main focus is still on his defensive role with the Roughnecks.
"In a league where there's so much parity having that possession is super crucial," he explained. "It's something that coach Malawsky preaches to us every game is to value to ball. Possession is king -regardless of what you're doing, do whatever you can to keep the ball in the Calgary sticks.
"Because if you have the ball the other team can't score. That's the bottom line."
That mantra has been working pretty well for the Riggers this season.
Although they've dropped their last two games, the Roughnecks still hold the second best goals-against average in the NLL at 11.09.
But on top of being a possession-focused team, there are a lot of factors that contributed to that success this campaign.
"A big part is Christian Del Bianco," Currier said. "As long as we have him I think we're going to be in good shape. He's unbelievable, the saves he gets, sometimes you just have no idea how the ball stayed out of the net but the play is still going on."
The men in front of Del Bianco have also played a large role in the favourable GAA.
"Our veteran defensive leadership is insane," Currier said. "We've got Dan MacRae, and Mike Carnegie – who are huge voices for us back there. Even Manno (Curtis Manning), he hasn't played for us this year (due to injury) but he's been helping our rookies and helping me still this year, he's a great presence to have around. Then we've got guys who are putting it all on the line like Greg Harnett, and Chad Cummings who block shots every night.
"Our backend is a really tight-knit group and we're willing to do anything for each other, I think it translates on the floor really well."