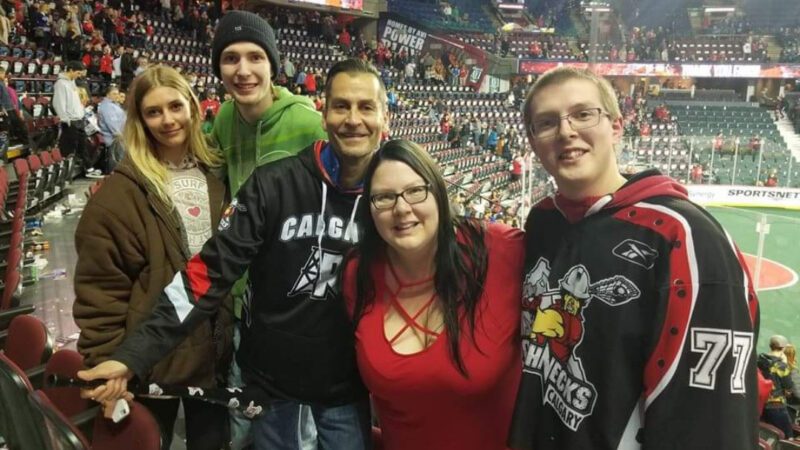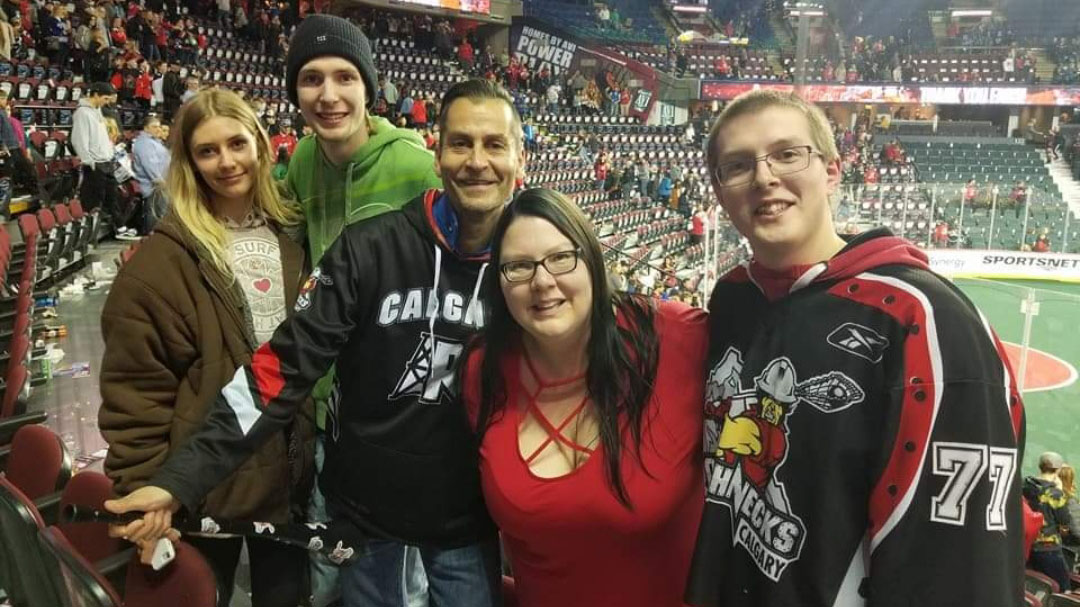 Nearly 20 years of milestones and memories.
For season-ticket holder Sondra Caldwell, the Roughnecks are more than just a team. They're family.
It all started with a chance invite to the franchise's inaugural home game against the Montreal Express.
"My first experience was in 2001," she said. "The very first game played in Calgary was my first game. I went with some friends. I went because it was a free ticket, and even though there wasn't a huge crowd because it was the first game, I thought it was just insane. I really enjoyed it."
And so began a new family tradition.
"My ex-husband and I went to watch with the kids on-and-off after that," Caldwell said. "But when we went through our separation in 2007, I decided that this was something me and the boys were going to do.
"It's become an important part of our lives. No matter what was going on, no matter how tough it was, it was something we always looked forward to.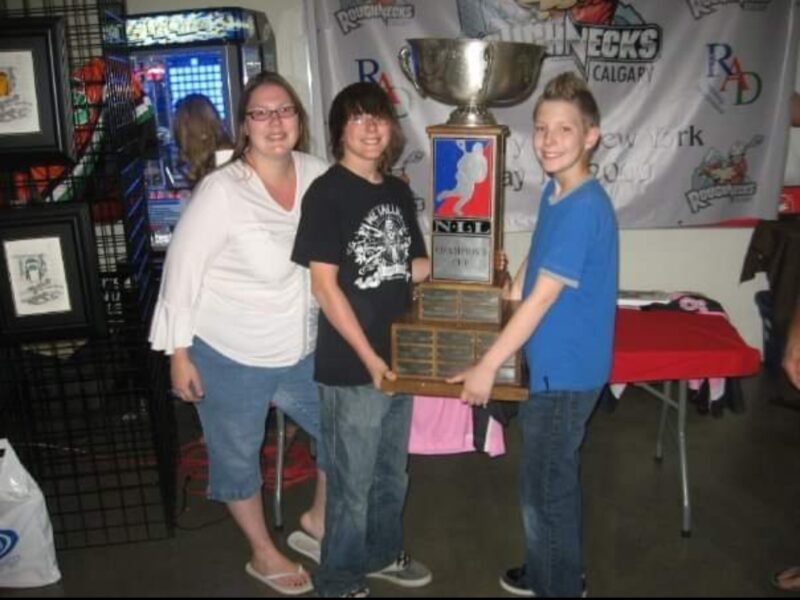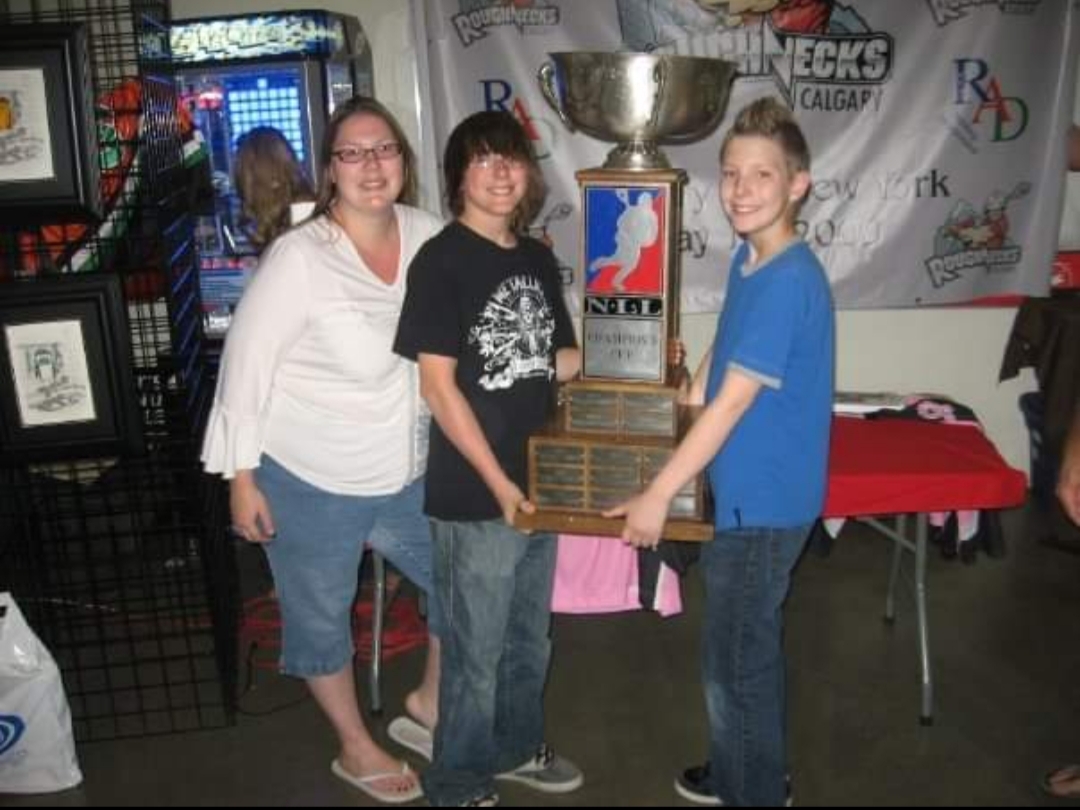 "Now that the kids are older and have their own lives, for me as the mom, I know at least I'll see them there. We've had a lot of different milestones over the years."
Over the two decades Caldwell and family have spent in the Rough House, they've also cultivated lifelong friendships with fans, players, and staff.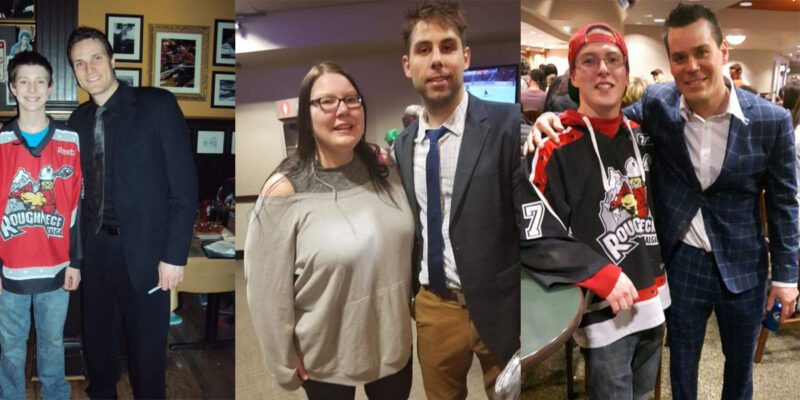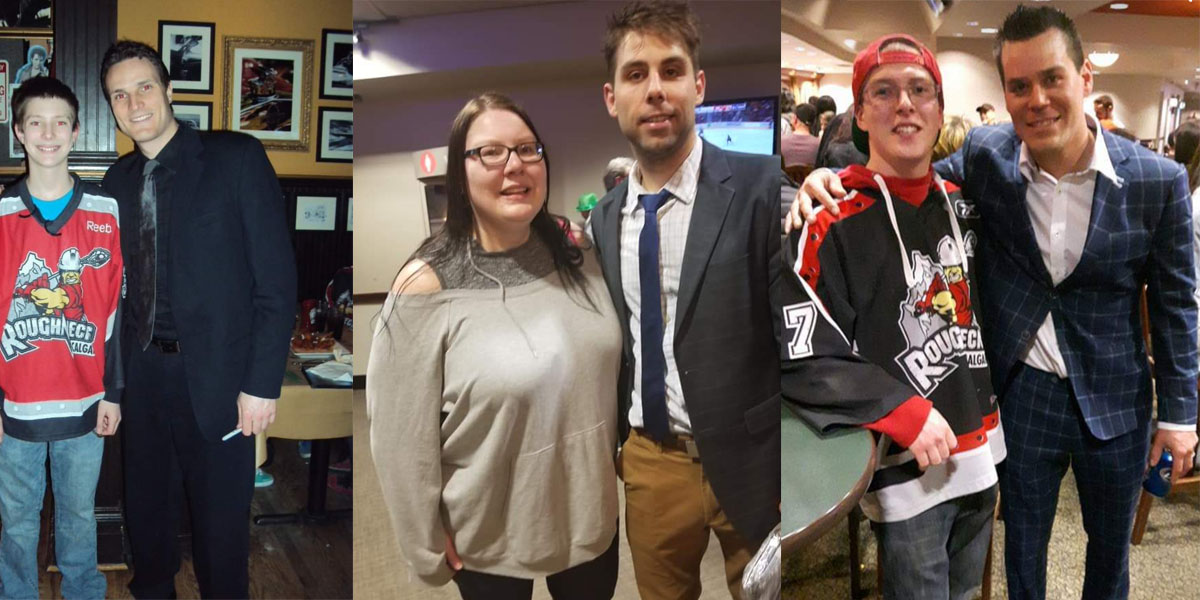 "The players are just everyday guys," Caldwell said. "They like to be up close and personal with their fans. We are friends with a lot of players to this day, whether they're on our team or not. I love that about it – it feels like family. When you're a fan of lacrosse it's like joining a huge family.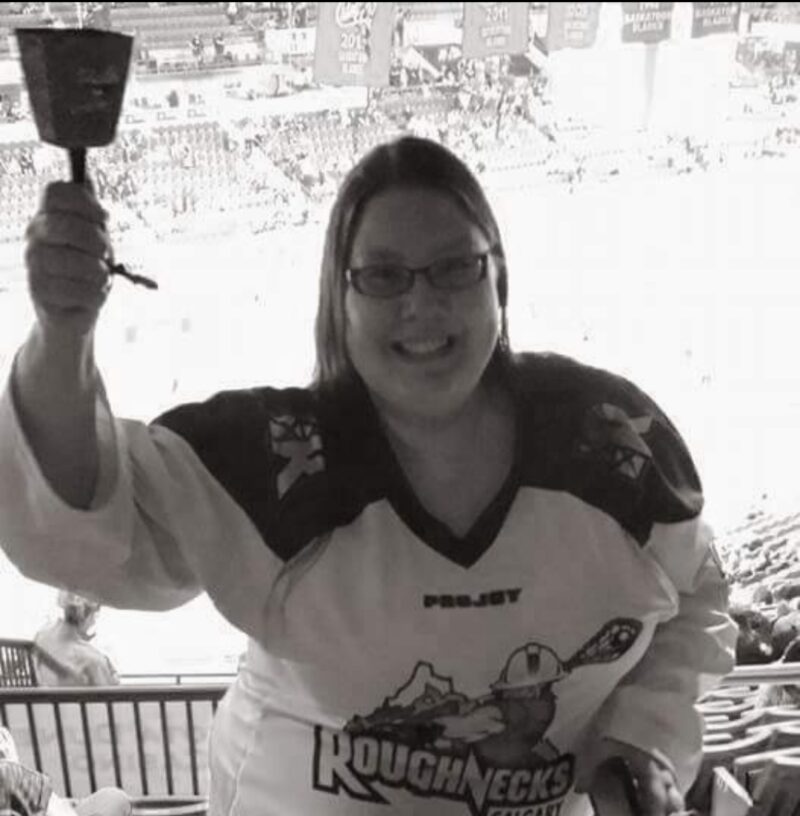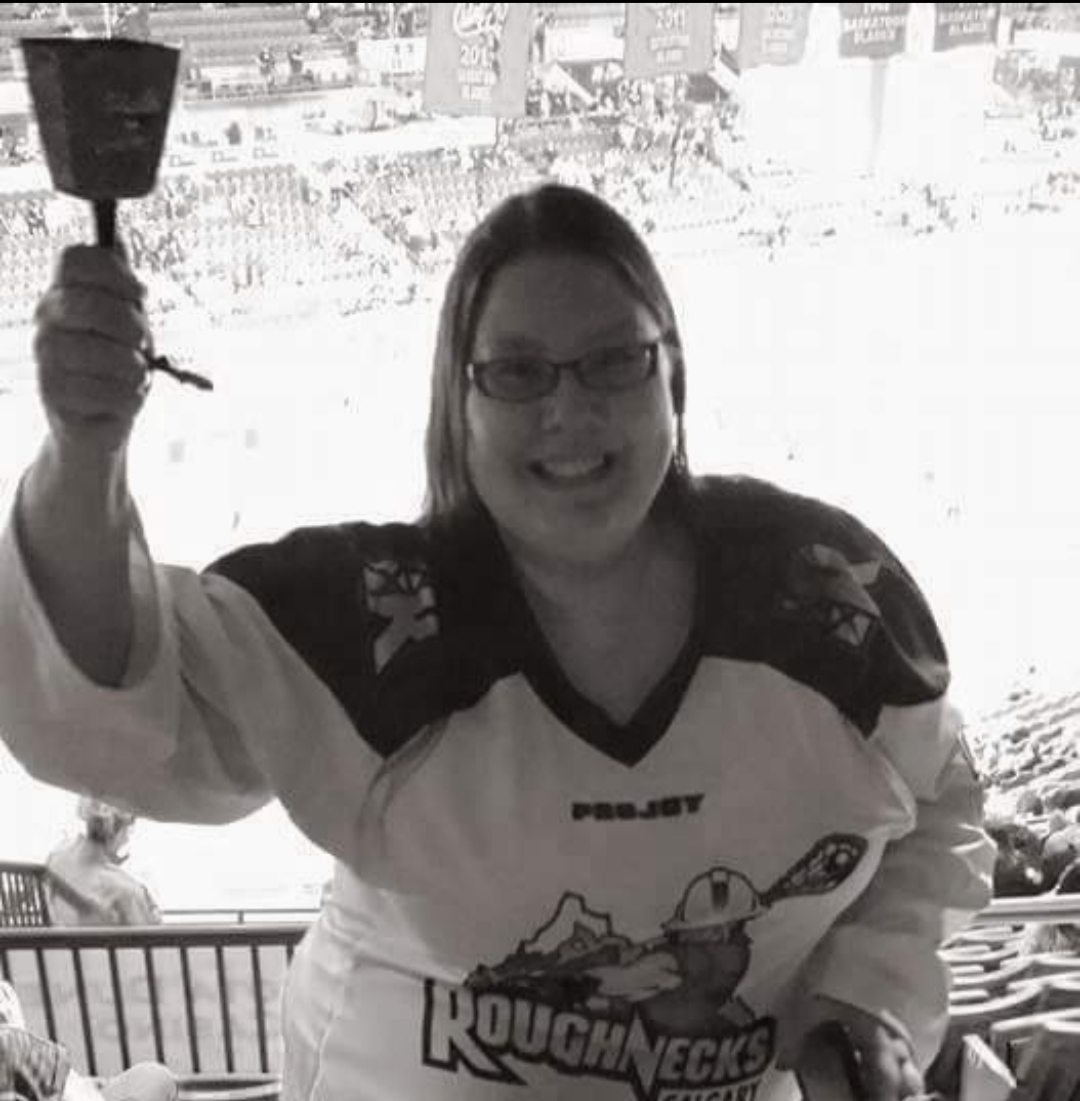 "I also have a lot of 'fan-ships', they're people you meet, fans of your team or other teams. You connect over the love of the sport and they become part of your extended family outside of just the game, that's been really cool as well."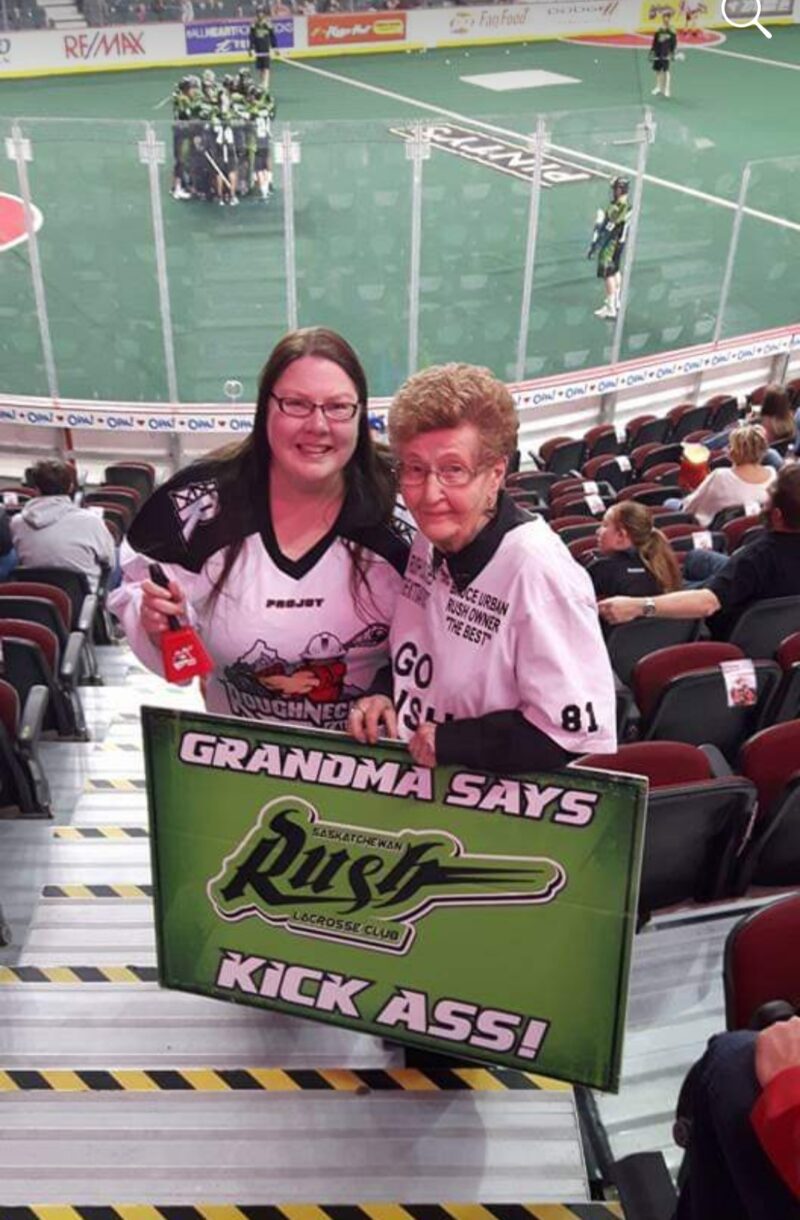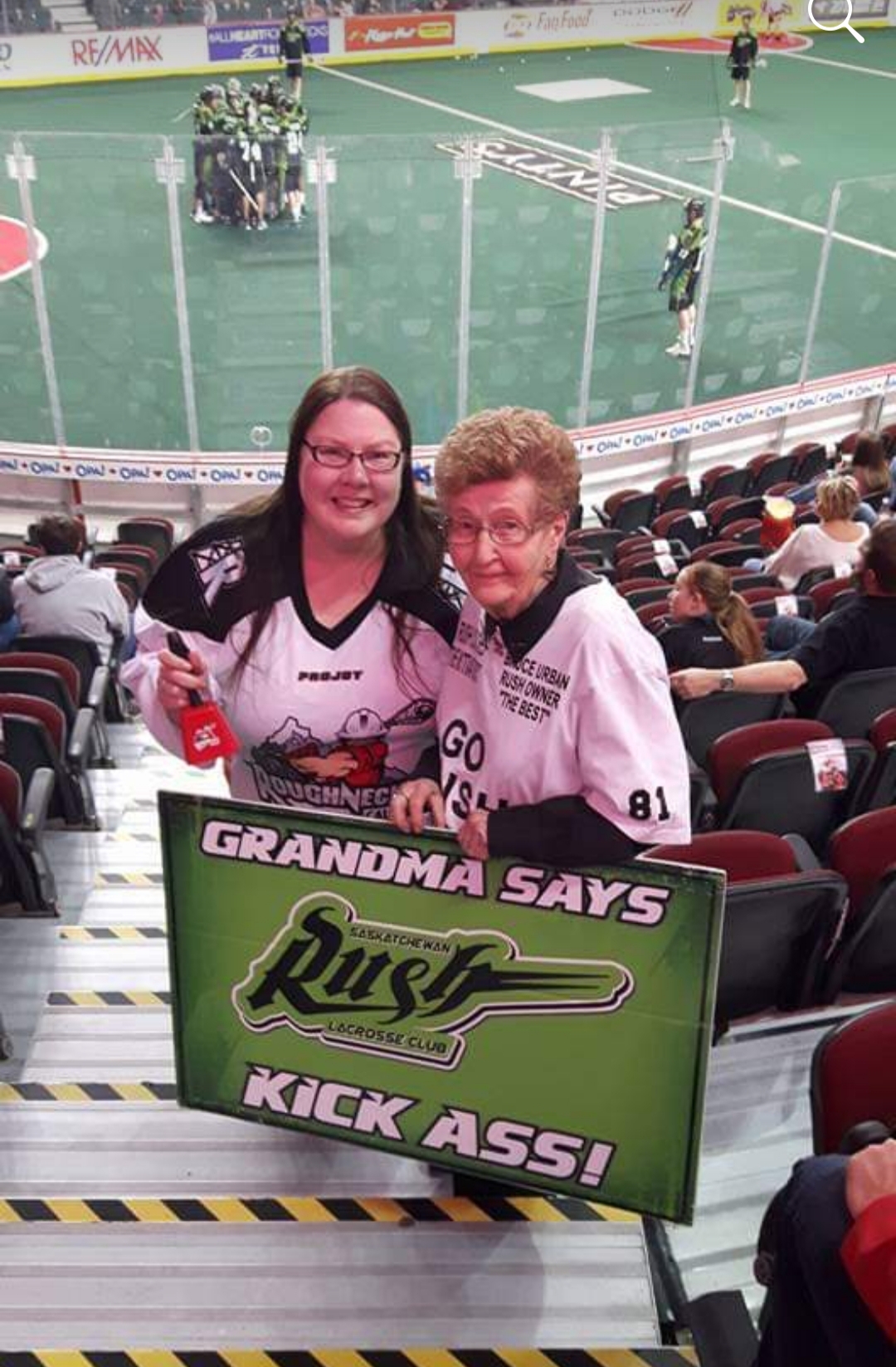 Caldwell has made plenty of fond memories with her giant, lacrosse-loving family.
"I was there for all the championships, but 2009 was my favourite," she said. "It was just me and the boys, they were super little and they had never experienced anything like it because they weren't at the 2004 game with me. Our last one in 2019 was a lot of fun, too. I nearly had a heart attack!"
There are a lot of moments outside of the game that Caldwell looks back on fondly, too. The fun stories she could tell are endless.
Here are a few she shared with us:
"There was a contest in 2010 to win a trip for two to go with the team to Orlando," Caldwell said. "I didn't know my boys had sent an email, telling my story to enter me into it. I was selected as a finalist. You had to re-create a famous goal, our former goalie Matt King at the time scored by throwing the ball from one end of the field to the other. So they had three people at halftime and we had one shot to score a goal for the trip.
"I was freaking out – I didn't even know how to throw a ball. I remember all the guys on the team going "Sondra you've got this, don't freak out!"
"It was such a fluke. There was me, a girl who played lacrosse and a man named Craig. She threw her ball too hard and it bounced back, Craig threw his but it didn't get close. And I did mine, it barely went anywhere but it just kept rolling, and it stopped not even a foot away from the net. It was crazy."
"My cousin and I went to Orlando that year. We travelled with the team, stayed at their hotel, hung out and did tours with them, went to shoot around, and toured the facility in Florida. It was an awesome time.
"And when it was our 10-year anniversary, (original owner) Brad Banister and his crew had a plaque made up for me that said Roughnecks #1 Fan. It was a surprise, I had no idea what was about to happen. They pulled me down from the stands to the field and I did the ceremonial ball drop and they surprised me with this plaque. That's another memorable experience I have. "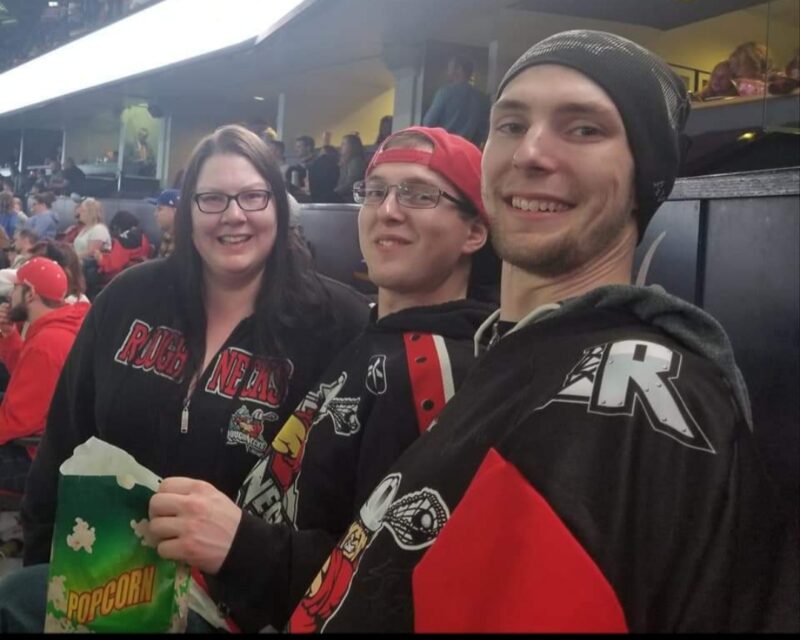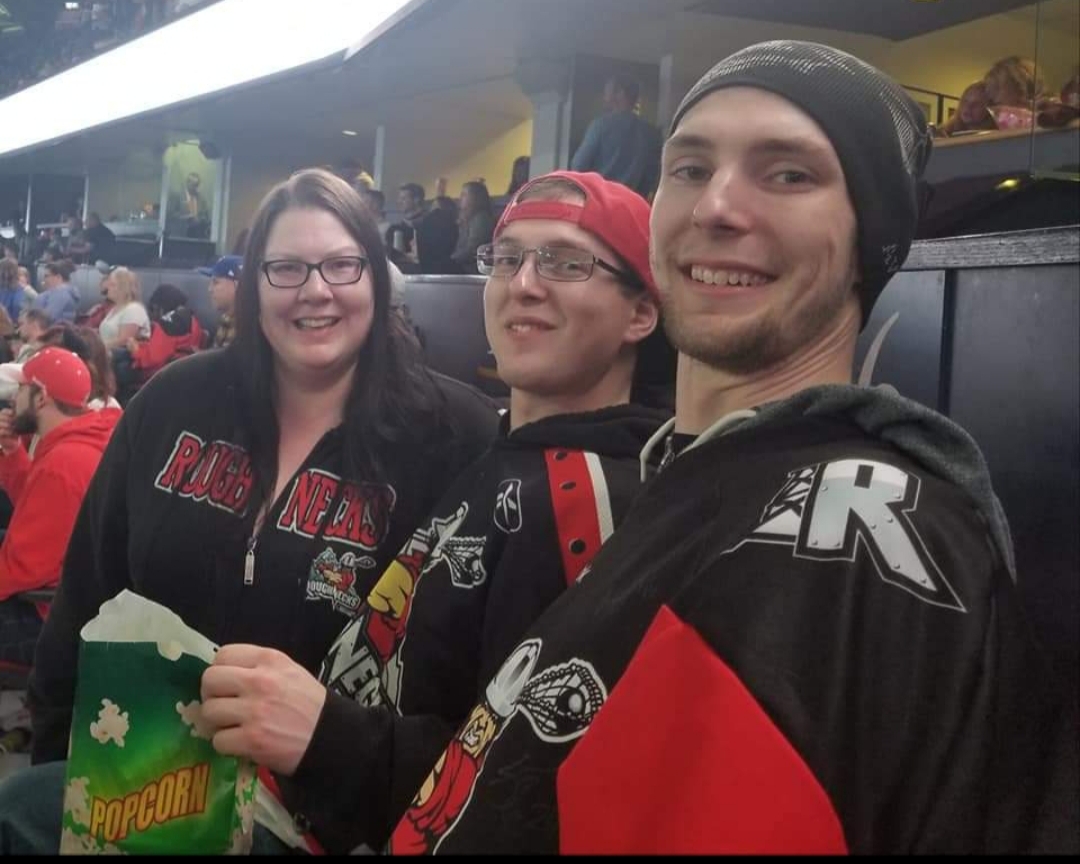 Those moments are a big reason why Caldwell has introduced countless friends and family to the sport of box lacrosse.
"I always tell them that they will experience nothing like it, it's crowded and loud … It's all fun, it's so fast paced, and you're on the edge of your seat all the time whether your team is winning or losing.
"Basically it's a combination of 18 different sports, but it's so much fun."
And she's even spread the love of lacrosse to celebrities, too.
"In 2014, I gave the Backstreet Boys a Roughnecks jerseys. It was my two favourite things: The Backstreet Boys and Roughnecks together."