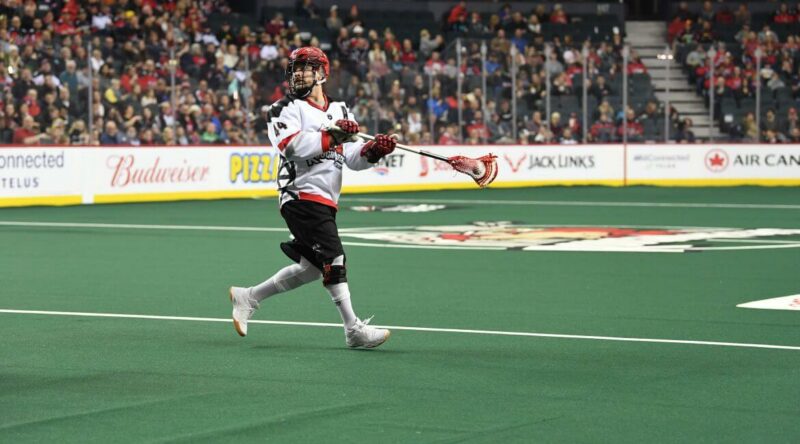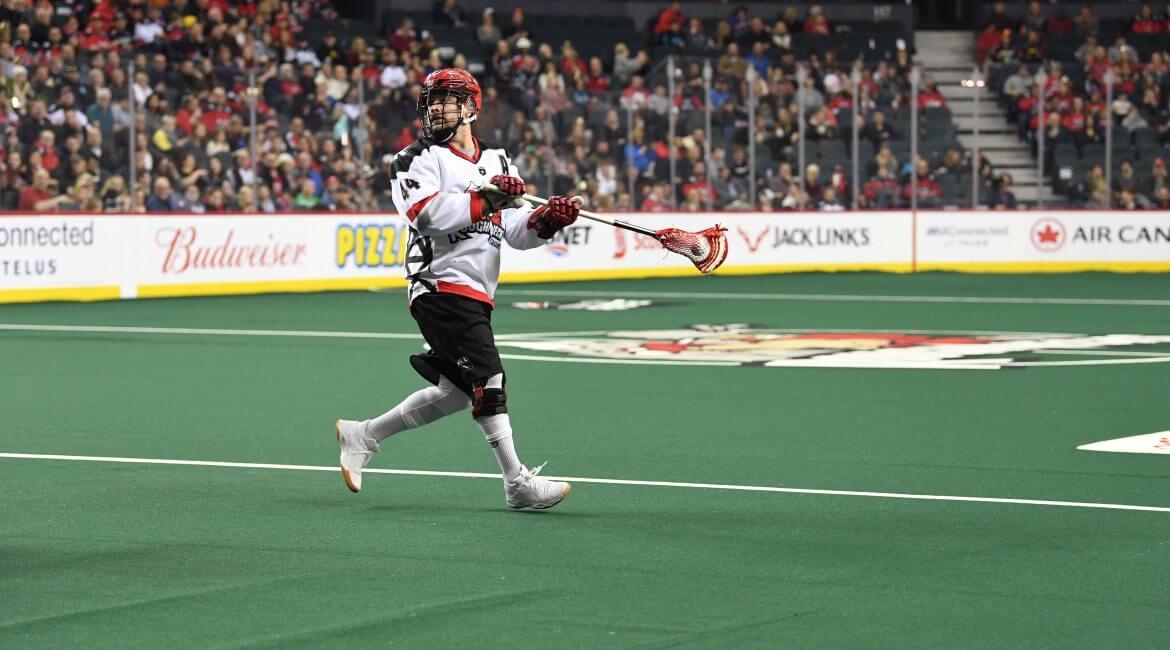 Time flies in the NLL.
When you're a veteran, the 18-game season can go by before you know it.
"Every year it seems to go quicker and quicker," said Roughnecks forward Dane Dobbie.
"The older you get, the faster it goes. Training camp felt like yesterday to be honest with you. It's tough, but you try and preach that upon the guys that it goes quick."
This year, Dobbie became the all-time franchise career-points leader with 751. He surpassed former Roughneck Jeff Shattler – who held the previous record of 685 – on Feb. 10 versus the Colorado Mammoth.
Now with eleven seasons with the Riggers under his belt, the veteran forward has seen his fair share of fresh faces.
And with Zach Currier, Tyler Pace, Anthony Kalinich and Ryan Martel joining the squad this past year, Dobbie said he was impressed with the rookie talent and what that means for the future.
"They're just these young kids and they're coming in and putting good minutes in for us," he said of the 2018 rookies.
"Kalinich comes in – he's 18 or 19 – and he's just strong as a bull. Then you've got Martel who played five games during the season and played both playoff games – he's fantastic."
The rookies complimented an already strong roster of veterans that battled back from a 1-5 start to the season to make it to the West Final, where they fell to the Saskatchewan Rush.
"Everybody was going to war for each other, everybody left it on the turf," said Dobbie
"No one can look in the mirror today and have regrets."
While he awaits the next NLL campaign, Dobbie will once again spend the off-season coaching the Team Alberta midget boys box team after guiding them to gold in 2017.