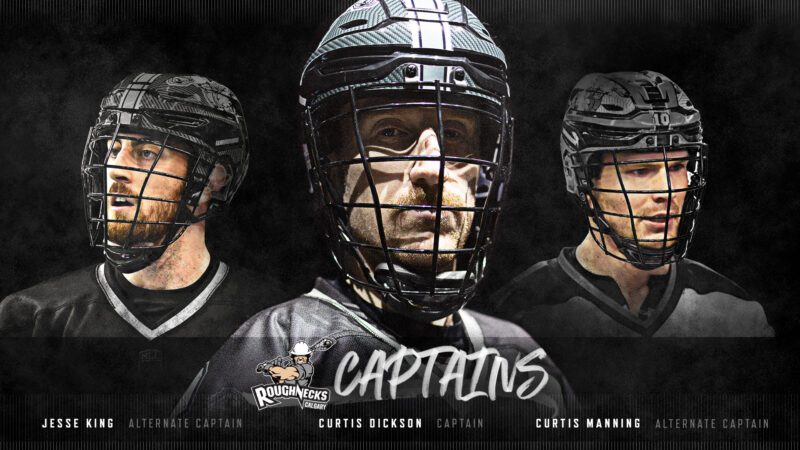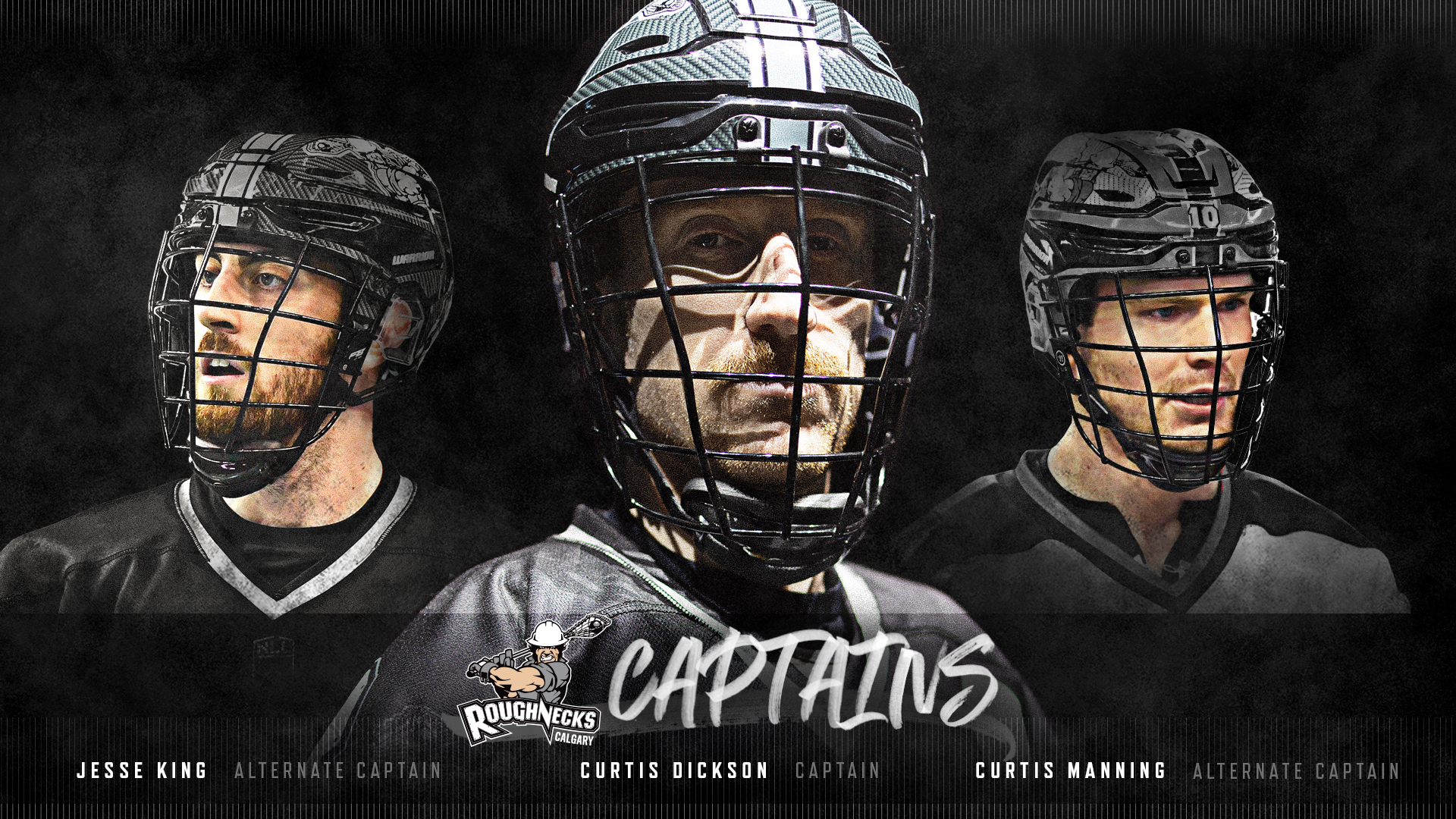 Faster than a speeding bullet. More powerful than a locomotive. Able to leap tall buildings in a single bound.
Look! Up in the sky! It's a bird! It's a plane!
It's your new Roughnecks team captain: Curtis 'Superman' Dickson.
The team announced this morning that following three seasons as an alternate captain, the 10-year veteran will now don the C for the Riggers.
"There was a lot of excitement this morning," said Dickson. "Guys are obviously happy for me and I'm happy as well. It's an honour and a privilege to wear the C for this organization. I've been here for what seems like forever now and there's been some fantastic captains that have gone through while I've been here, and a lot of those guys I looked up to. Just the fact that I get to wear the C for this storied franchise is a huge honour.
"It's a big responsibility and I think I'm ready for it. The fact the coaching staff and management think I'm the proper fit for that is a privilege. I'm excited to call myself a captain and lead this team."
Defender Curtis Manning and forward Jesse King were named alternate captains.
For Manning, who is entering his 12th season with the Riggers, the recognition was welcome.
"It's a pleasant surprise," said Manning. "It's a big honour to be in a leadership role for the team. It's a great group of guys and it's nice to contribute in that way. You have a lot of respect for guys you've seen in that role over the years so to be included in that group it's a big responsibility but it's an honour."
King has been on the squad for two seasons and to have his leadership acknowledged with an 'A' is something he reveres.
"It's awesome and it's very reassuring," said King. "When you come to a new team it can be tough to establish a leadership role. It's so nice to be honoured by our teammates and looking forward it's exciting. I'm so happy to be a part of it.
"We've got a pretty packed locker-room of leaders and guys that could all have a letter on their jersey. To be picked out from those guys and identified as a leader is special and it shows for our team how much respect everybody has for each other."
The new Roughnecks leadership team is excited to help direct their team's title defence this season.
"I'm more of a leadership set by example," said Dickson. "I'm not going to be giving the big 10 minute 'hoo-rah' pump up speeches before the games but just leading by example. We talked about this as a team, just because you don't have a letter on your sweater doesn't mean you don't have a voice. We're going to be looking at everybody from top to bottom to step up and take on a leadership role of their own. I'll be that voice of reasoning in the locker-room and be there for the guys whether it's on the floor or off the floor, whatever they need, and take my job seriously."
The style of leadership this year is, as always, by committee.
"As far as leading the team moving forward we're going to do it as a collective group," said King. "Just because we have A's and C's on our jersey doesn't mean that our opinion matters more. We're always going to value other's opinions and what they have to say on our team. The best thing about all that is the guys know that and they feel confident in us, as well."
The dedication and commitment to the club shown by all three athletes made the decision easy for coaches and management.
"We are very proud and excited to announce the team's leaders for the 2021/2022 season,"
said head coach Curt Malawsky.
"Dickson has been a great leader and alternate captain for many years. With the departure of Dane Dobbie, there was no question in our minds Curtis is our captain. He leads by example with a very strong work ethic, his compete level is off the charts, and most importantly his will to win is exactly what this young team needs.
"Manno has been a large part of our leadership group for years, he is more than deserving to wear a letter. Curtis is in phenomenal shape. He is the ultimate pro on and off the floor. He is a fierce competitor, and he truly exemplifies the meaning of playing for the guy next to him.
"Jesse King has really shown over training camp he is ready for a leadership role on this team. Kinger has earned the respect of his teammates, coaching staff and organization. With his commitment to putting the team first, both on the floor and in the locker-room. He is another player that doesn't accept anything but team success. The team and his teammate's success is truly Jesse's motivating factors."
Fans can see their new captains in action as the Roughnecks take on the Buffalo Bandits at the KeyBank Center this evening at 5:30 p.m. MT. (WATCH HERE)