Bringing home bronze and silver.
It was a heckuva showing!
After three days playing their hearts out, your 2019 Junior Roughnecks Midgets placed second in the Junior NLL Tournament in Oakville, Ont., while the Pee Wees placed third, and the Bantams fifth.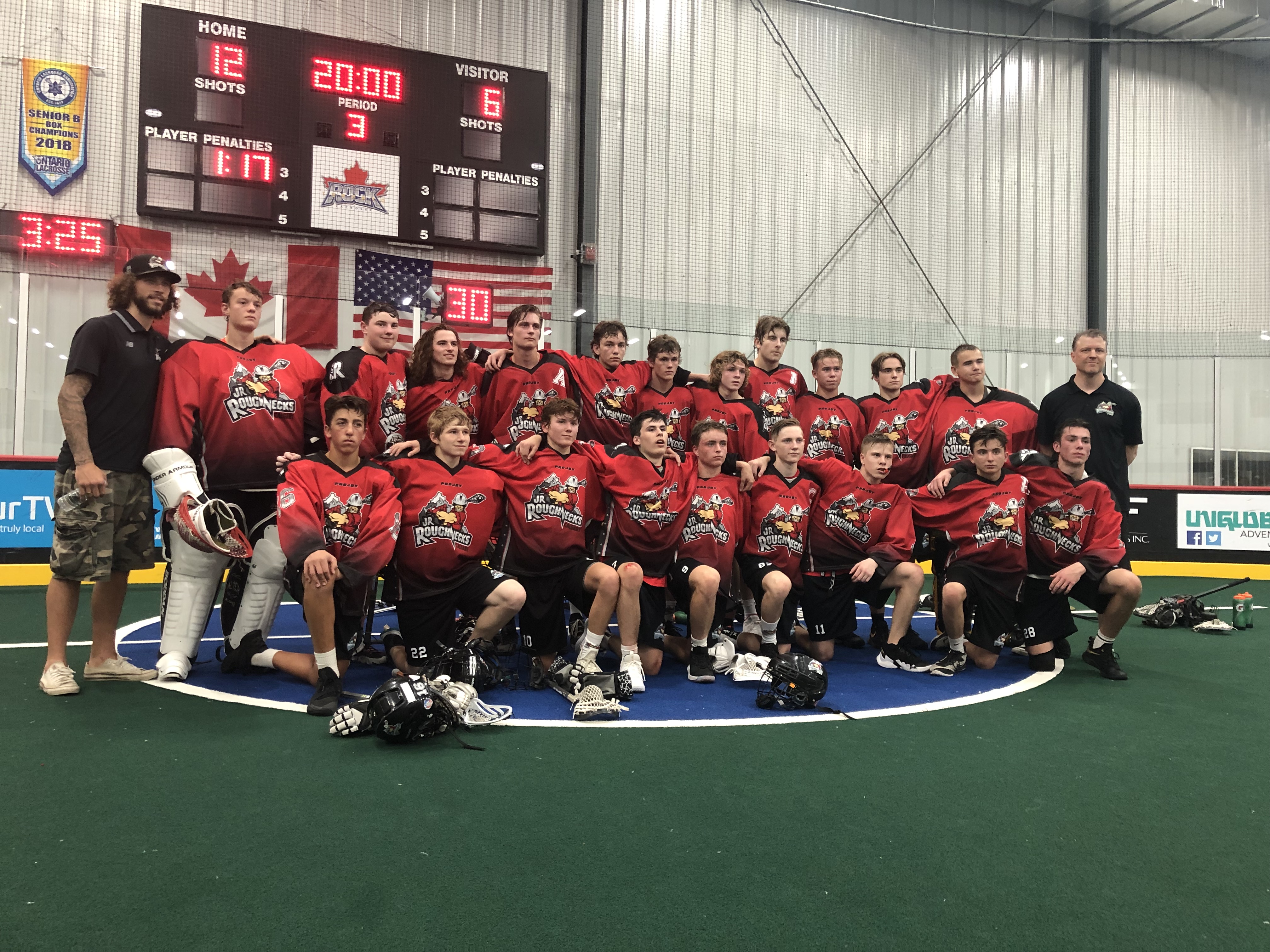 In Midget action, the Roughnecks finished with a 3-2 record at the tournament, eventually falling 4-2 to the Junior Toronto Rock during the finals Sunday afternoon. They would take silver for the second year in a row at the tournament.
Tanner Park led the team in goals throughout the tournament with eight, while Ben Nielsen led in both points with 19, and assists with 12. Joel Nasse finished the tournament boasting a 6.75 GAA, and .727 save percentage, while Erik Larsen managed a 1.82 GAA and .957 save percentage.
The Roughnecks' Pee Wees had yet another successful year, as evidenced by their 4-2 record. They won bronze after a 13-6 trouncing of the Junior Buffalo Bandits Sunday morning. Overall, Cooper Williams led the team in goals with 10, and points with 15, while Cash Frijters had eight assists over the tournament.
The Bantams finished with a 2-2 record, which included a convincing 17-3 victory over the Junior Philadelphia Wings. Carson Mann led the squad with eight goals over the tournament, while Wilson Ingalls led in assists with seven, and Wyatt Viste finished first in points at 11.
Congratulations to our 2019 Junior Roughnecks on their efforts at the Junior NLL Tournament – you made Calgary proud!