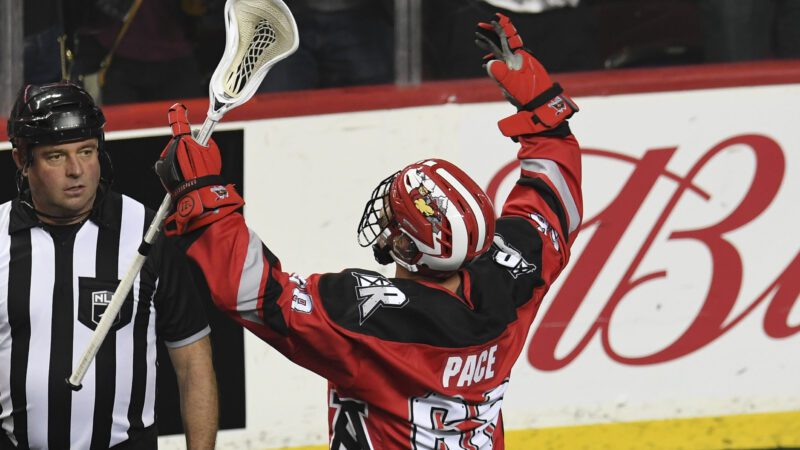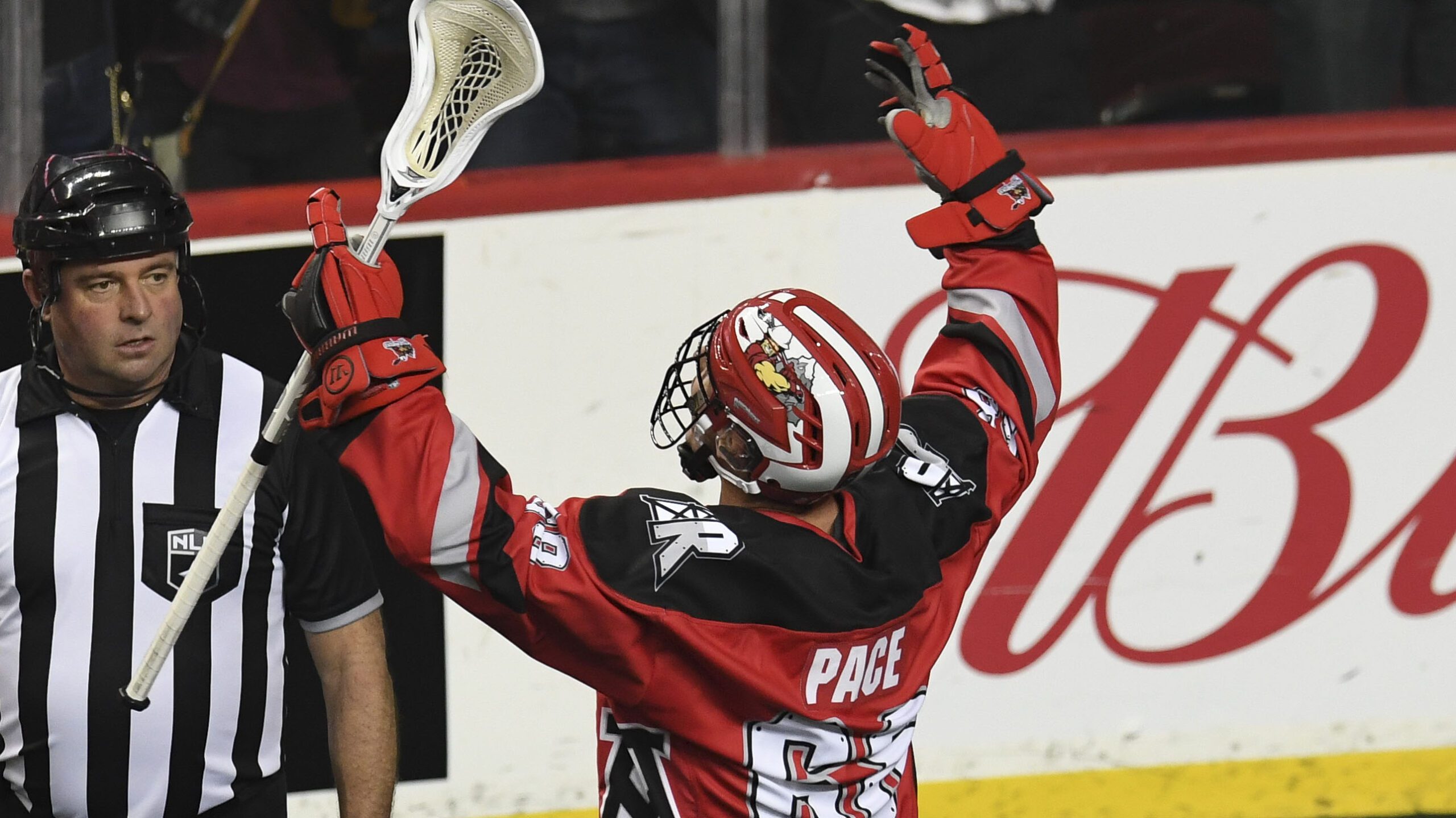 The NLL is a tough league to earn a job in.
Tougher still to make an impact in.
But Roughnecks forward Tyler Pace is making it look easy, humming along at a four-point-per-game clip in his sophomore season.
The ninth-overall pick in the 2017 NLL Entry Draft has notched 42 points (17G, 25A) in 11 appearances, more than doubling his mark from last year (6-13-19) in two fewer games.
And he couldn't have picked a better team to ramp up his production against.
Ten of Pace's 17 goals this season have come against the Saskatchewan Rush, also adding five assists in three Battle of the Prairies matchups.
"We've had a little bit of a rivalry," said Pace after Saturday night's 18-8 pasting of the Rush at the Scotiabank Saddledome. "The fans were out and about, and it was so loud in here. It's just an easy game to get up for.
"Early on we were firing on all cylinders and the crowd just kept us going through to the end of the game. They were shutting off Curtis Dickson, which gives other guys a lot of space. I just took advantage of a lot of that space."
Pace notched four goals and two assists in the lopsided affair, earning himself the second star of the game.
"It's nice," he said. "At the end of the day, none of us are worried about our personal stats. We're more concerned about team wins.
"We're on a run at the right time of the year, so we've just got to keep this going.
"Of course, we could see these guys in the playoffs — and they're going to be ready to play. It's going to come down to who wants it more and this year, I feel like the guys and I really want it more."
Perhaps the most significant improvement for Pace this year hasn't been his numbers, but rather his ability to get out of his own head, said his coach.
"When Tyler plays his own game and doesn't worry about other things, and lets his talent, work ethic and his compete level take care of itself, that's when he's at his best," explained Curt Malawsky. "Tonight, he just played. Right out of the gate he went directly to the net hard and had a real good look at the net and finished up."
"He's an ankle breaker; he's a good athlete; he creates a lot of space, and he puts defences on their heels, so we're able to capitalize on and off the ball. I think Tyler has been really good for us."