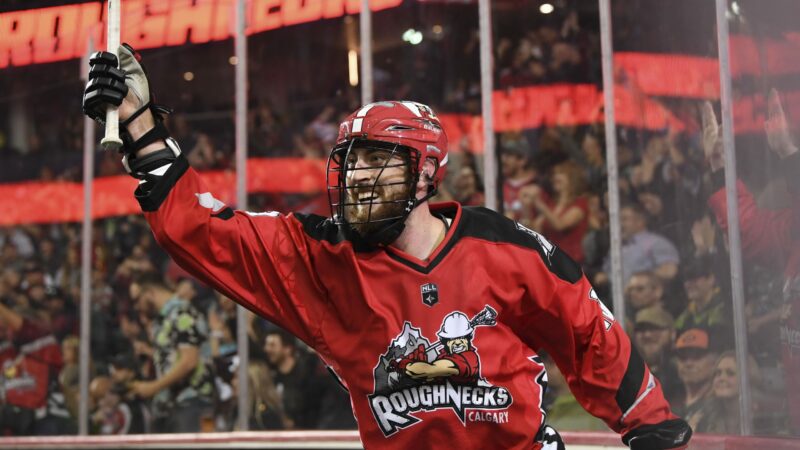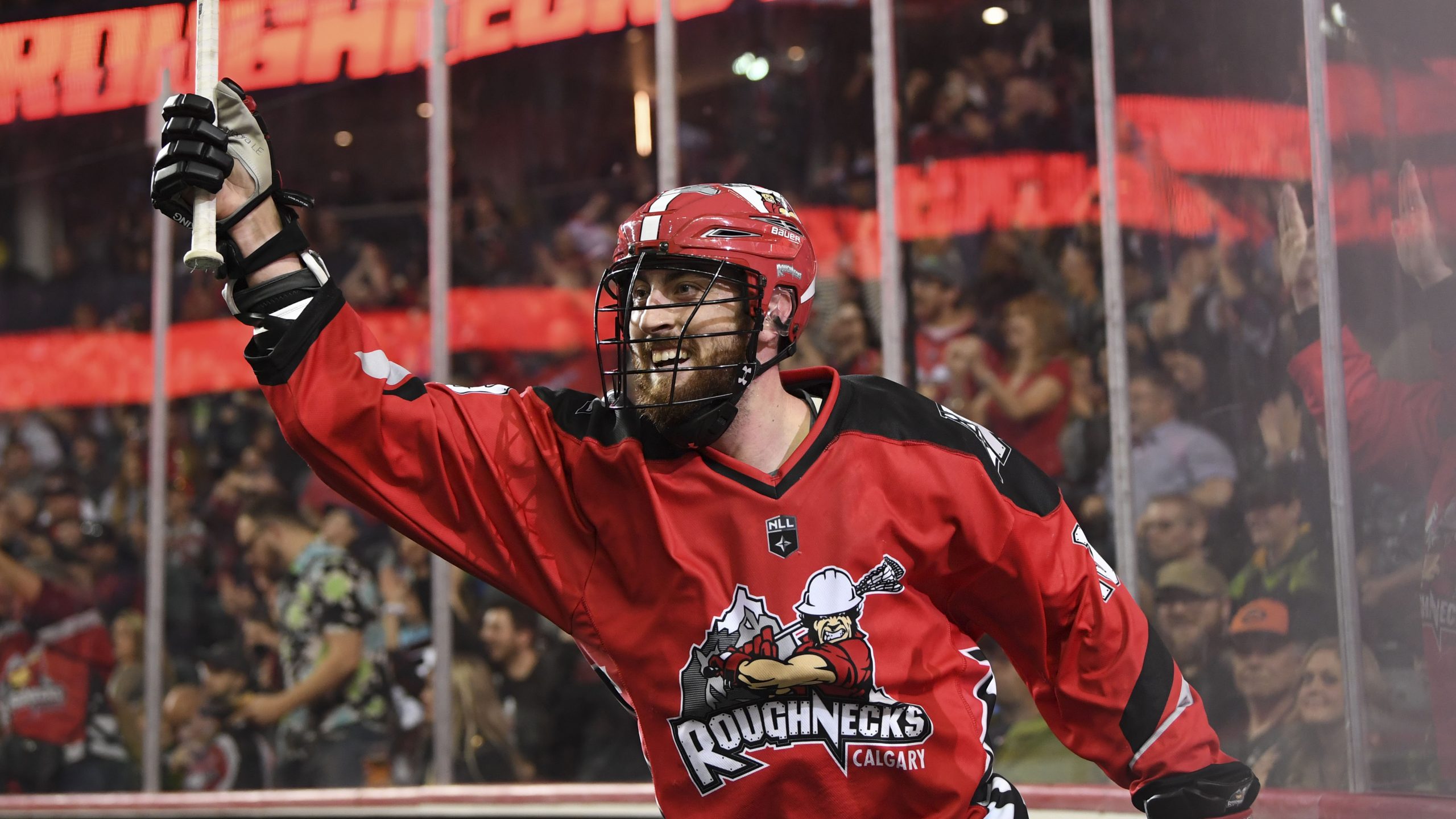 Jesse King has spent more time playing the waiting game than he has lacrosse games in the past 17 months.
But with a new contract inked and a start date set for the National Lacrosse League, the Roughnecks sniper is amped to get back on the floor.
"It definitely feels a little bit more real," said King, after signing his deal with the Riggers this week.
"I think it was kind of interesting. With everything going on, we were wondering about who would need to re-sign and how contracts would be working, so once that information was released to us, the contract process started pretty quickly for me.
"It's always nice to get the logistical things out of the way and you can just focus on the preparation and getting into that right mental mindset where we could be having a season."
"With Calgary being a place that I was traded to in the last few years and having really enjoyed playing there, it's a great place for me and my family to be based out of. Signing a contract, especially after winning a championship in my first year and then having the second year getting derailed by injuries and COVID-19, I'm just excited to get back out there and I'm looking forward to some competition. It's really exciting to look forward to and I'm very happy and excited to have the contract get sorted out so quickly."
King last took the floor with the Roughnecks on Dec. 27, 2019 when he had nine points (5g, 4a) in a 16-11 victory over the San Diego Seals. He exited that Week 5 encounter with an injury and would not return to the floor prior to the season ending due to COVID-19.
The pandemic break allowed him to get healthy and prepare physically and mentally for the upcoming season.
"Yes, I'm very healthy. I don't have any injuries. But am I game ready? Not yet," admitted King. "In the middle of the season is usually when you're in the best shape for a game I think because you've gotten that tempo back and you're in game shape, which you can't replicate in a gym or other facility.
"Am I strong? Absolutely.
"Am I in good running shape? Absolutely.
"Do I think it'll take me a few games to catch my breath? Absolutely.
"I do feel good, my body is feeling good, but there's still a lot more preparation in the next six months before stepping onto a floor. I've been plagued with injuries, so being able to work on my physical health has been a big process for me."
And while it will be nearly a two-year gap between NLL games for King – assuming a Dec. 3 start to the 2021 season – he was able to keep the stick in his hand during the pandemic.
In 2020, King was able to suit up for the outdoor Premier Lacrosse League's Chrome LC.
"I was fortunate enough that last summer I was able to play in a bubble with the PLL," said King. "They did a bubble for three weeks down in Utah before the border restrictions were placed, so I've played within a year, but that was in the end of July and beginning of August, so we're coming up on a full year with no organized competitive lacrosse. I know it takes a toll on everyone differently, not being able to do what you love and do what you have the most passion for and you have to find ways to get that competitiveness out of you.
So what has King done to keep that competitive edge?
Golf.
"It's one of the only sports you're allowed to take part in," King said, explaining golf courses have remained open in B.C. during the pandemic. "Now that it's golf season, I try to play with my brother twice a week."
With so much time away from the game for a majority of NLL players, staying sharp with the stick skills and keeping the right mindset can be difficult.
While King is expecting some rust all around the league, he doesn't think it will last long.
"I've been lucky enough to be able to look up some old games and highlights from our championship game, so that's a nice way I've been able to keep it top of mind," he said. "But you do kind of have that second sense with the game, so it might be a bit rusty when we all get back on the floor but it'll come back so quickly. We all have that competitive edge and that love for the sport – it didn't just go away – so I'm excited to play box again. It's something I miss dearly.
"I definitely think that for me coming back, I always give it 100 percent and I try to go as hard as I can all the time, so that will come back quicker. Guys haven't been able to pick up the stick as much as if we were in a normal situation, so the guys that rely on those stick skills and finesse moves may have a tougher time getting back into a groove. But it will come quickly, especially with the elite level of skill throughout the league."
They say that absence truly does make the heart grow fonder, and well, the love of the game has been something King and his teammates have talked about during their time away.
"Also just things outside lacrosse, it really puts things into perspective of how much this sport means to you when it's taken away from you for so long," he said. "If you talk to anyone on the team, they'll say the same thing. It's a good reminder to never take for granted how awesome we have it and how lucky we are."
So, suffice it to say, he's anxiously awaiting the start of the season and everything that comes with it.
"It can't be described," King said of his excitement level to be back in the Rough House in 2021. "I can't wait to be back in front of our fans and in our routine of playing on the weekends, seeing the boys, going to battle with the guys but also the friendly banter in the locker room. I miss all of it."
"I know that everyone is super thrilled to get going and I'm at the top of the list."