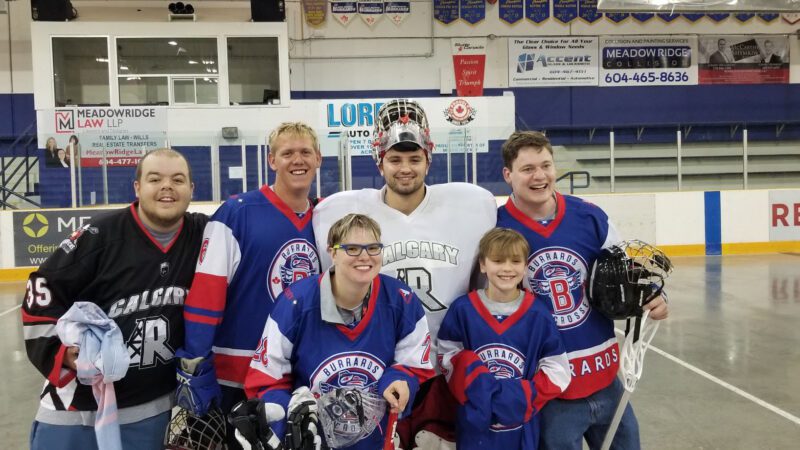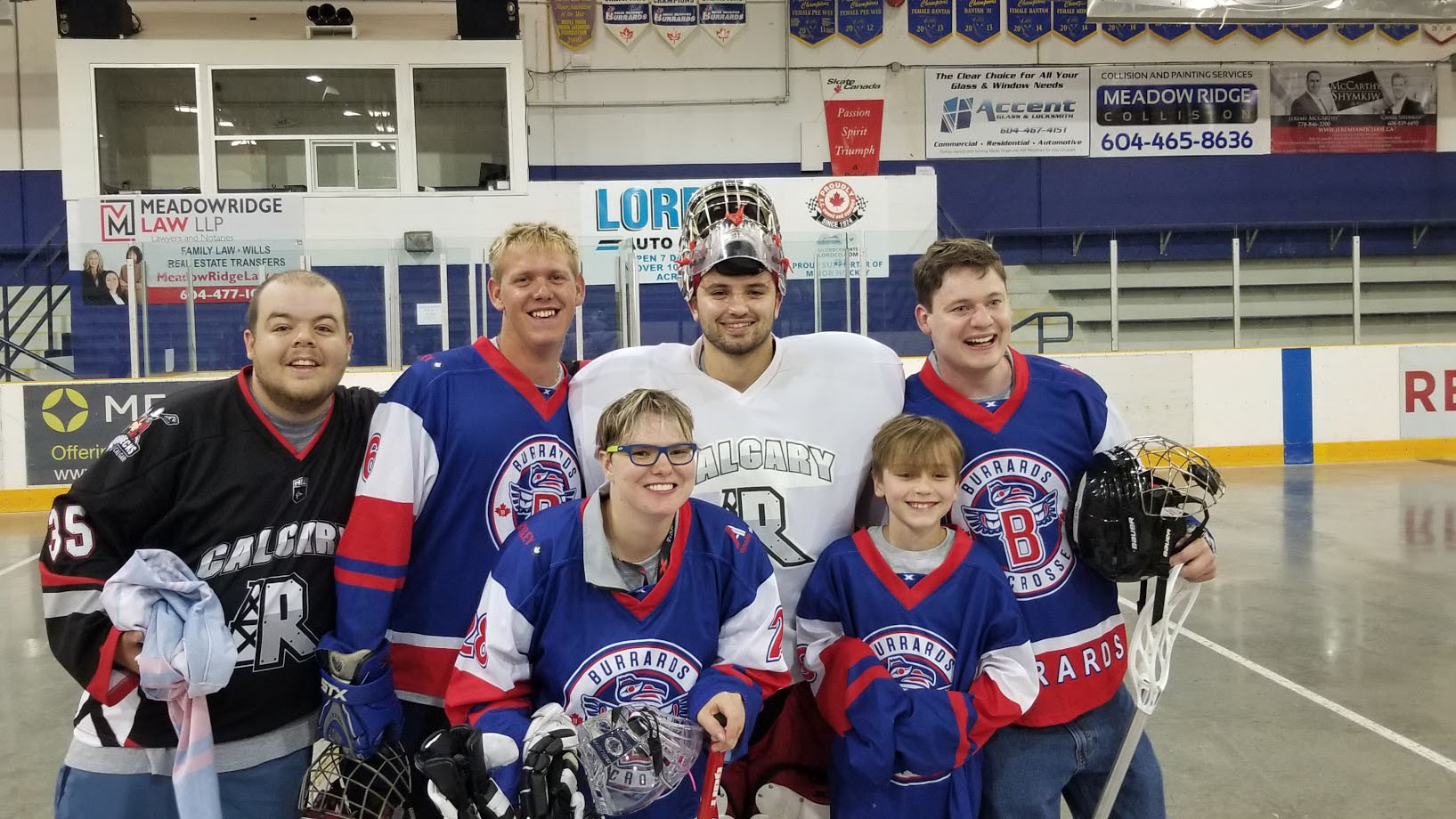 Nothing bonds a group of athletes quite like travelling together as a team.
And members of the Autism Asperger's Friendship Society Lacrosse Pioneers can finally check that box off.
This summer, 12 players and a handful of AAFS support staff travelled to B.C.'s Lower Mainland to learn more about the sport and pay a visit to some good friends.
Their first stop?
Maple Ridge: Home to the Western Lacrosse Association's Burrards, and Riggers Curtis Dickson, Christian Del Bianco, Reece Callies, Dane Dobbie, and Dan Taylor along with Roughnecks assistant coach and Burrards head coach, Rob Williams.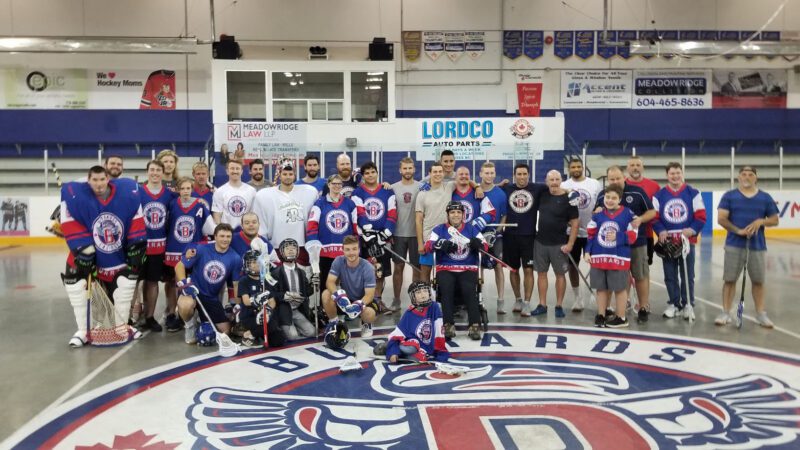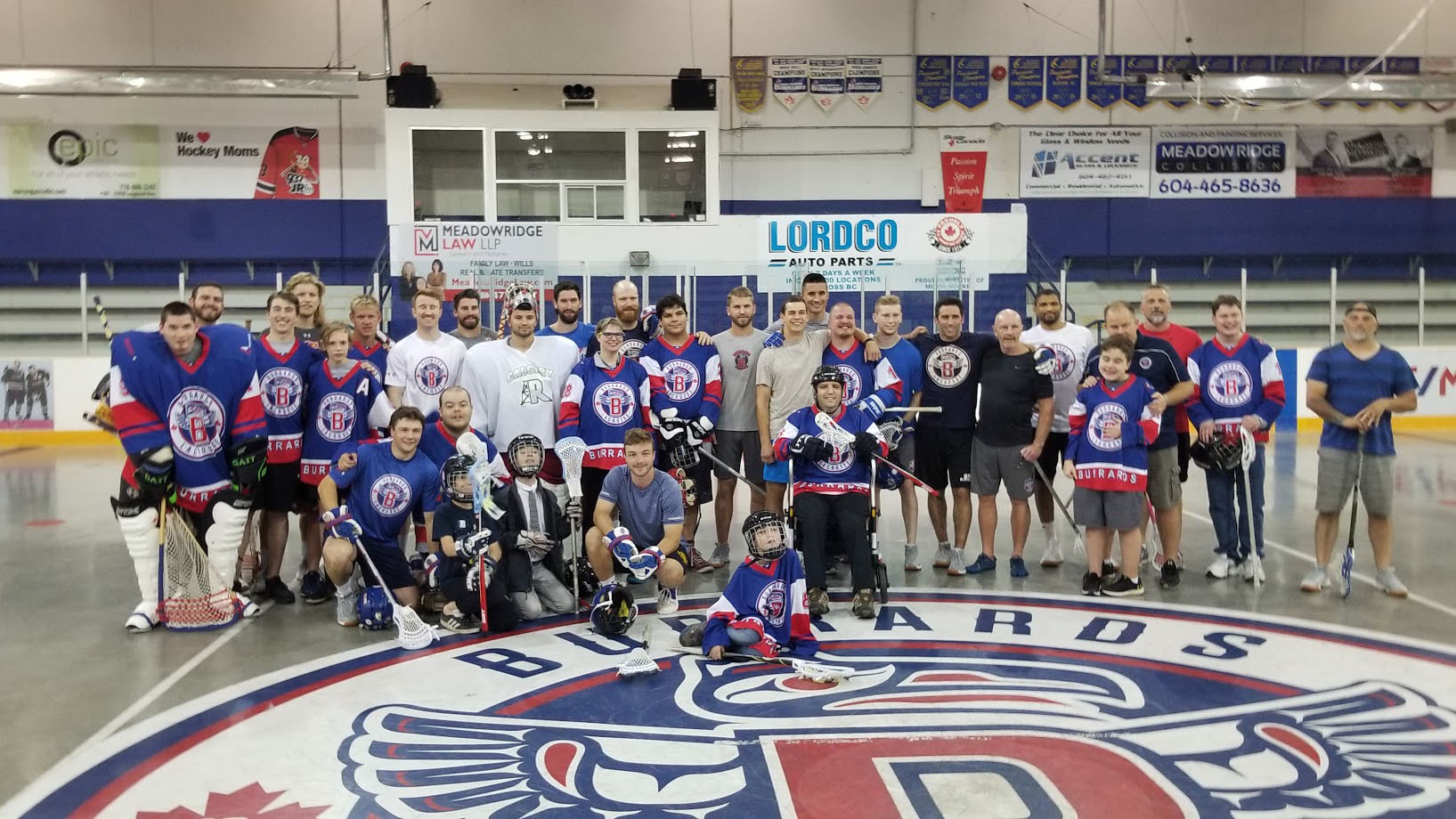 "We thought we'd go watch practice and Rob and Lance Andre – their president – called us onto the floor," said AAFS Program Director, Scott Godfrey. "They introduced us at centre, but we didn't just do a meet and greet and a handshake.
"But we actually got to practice for an hour or so with the Burrards; they had a shoot around. Our guys got to do some drills, and shoot on Christian.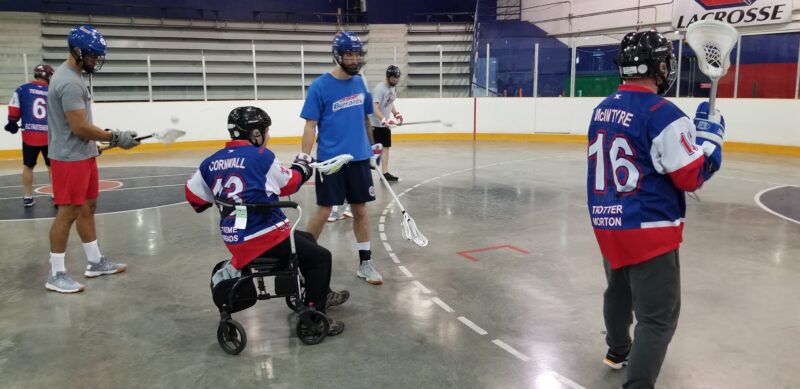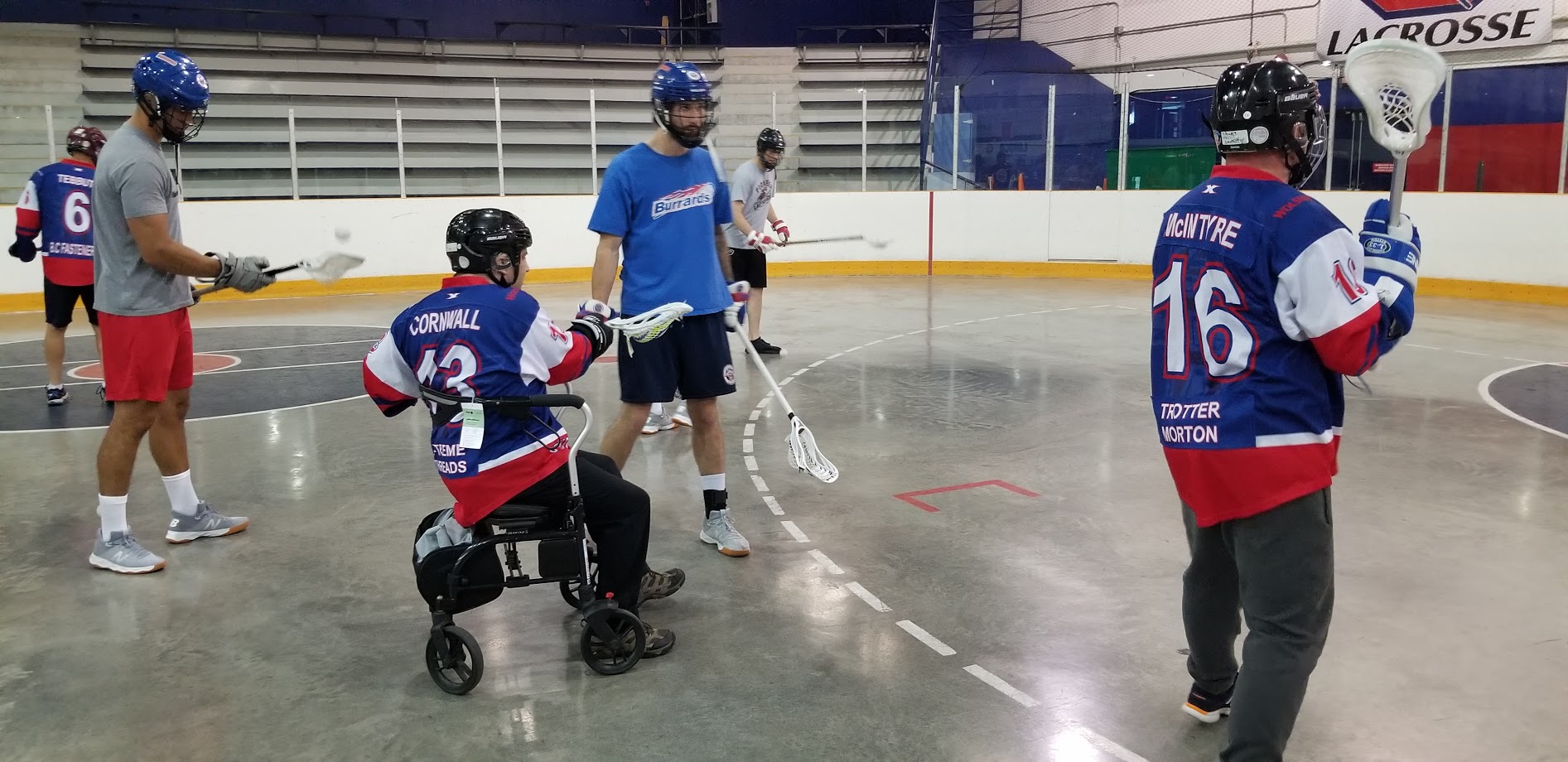 "Our goalie, Bryce, wanted to practice so they took him into the dressing room and suited him up.
"Rob at one point said 'we have to do a drill, Bryce I need you in this goal.'
"And Bryce wandered down and was in goal during the breakout drill, guys were coming down on breakaways and breakout drills."
Next up, they paid visit to the national lacrosse hall of fame.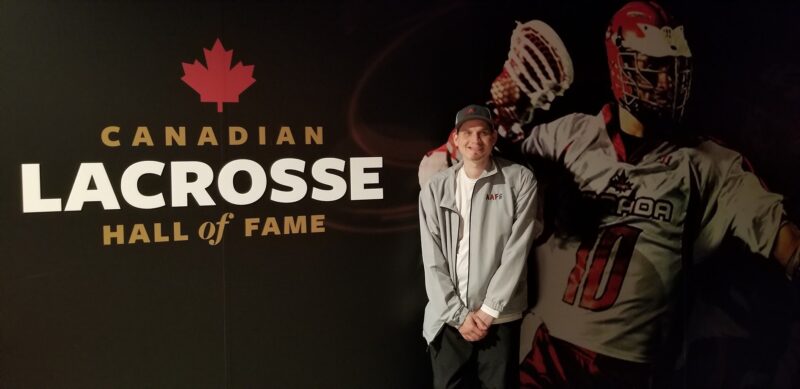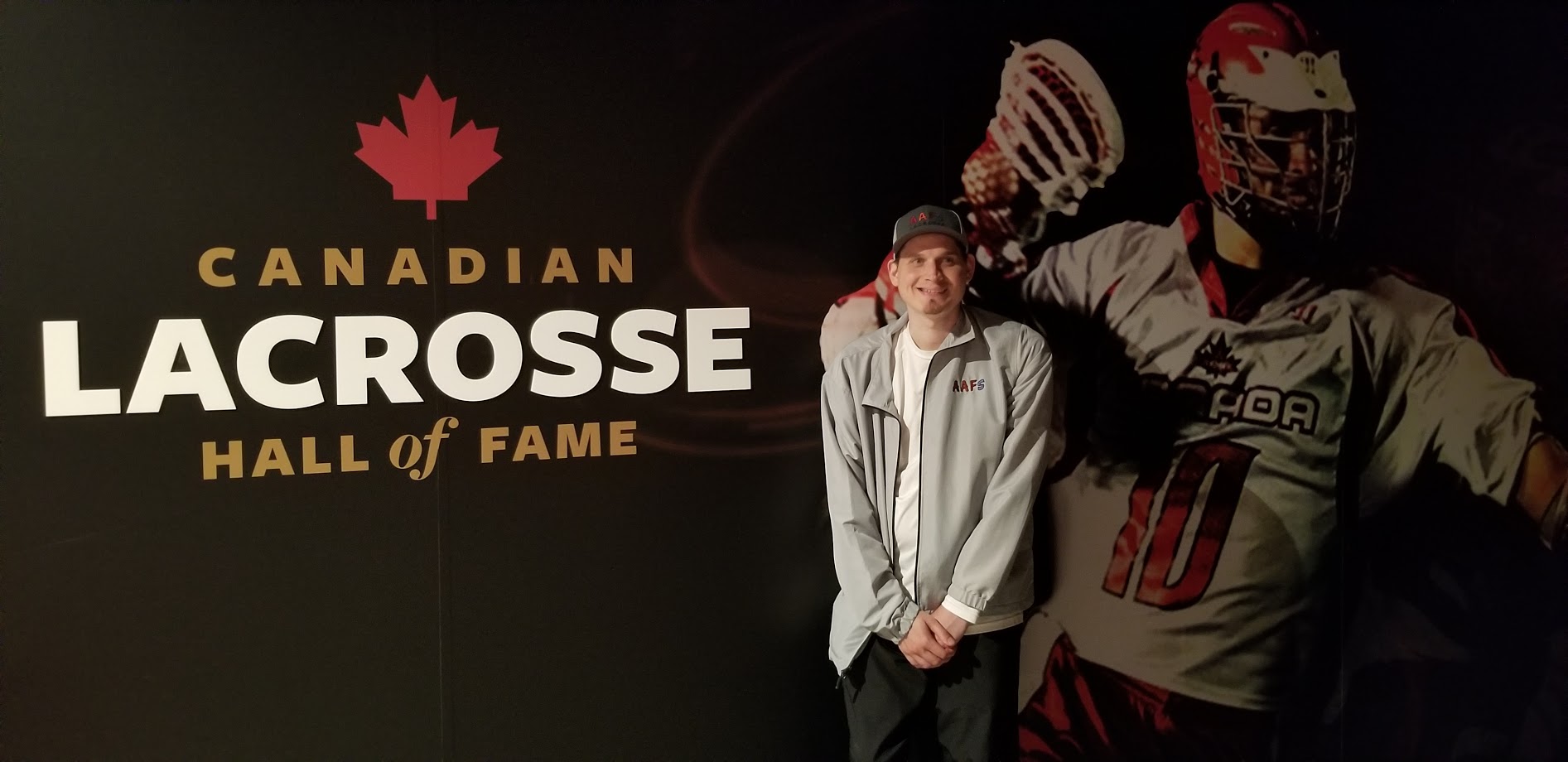 "They got a chance to see more of lacrosse," Godfrey said. "We got guys at the lacrosse hall of fame, standing by the Mann Cup and looking for names they recognized, seeing the Minto Cup, looking at the inductees."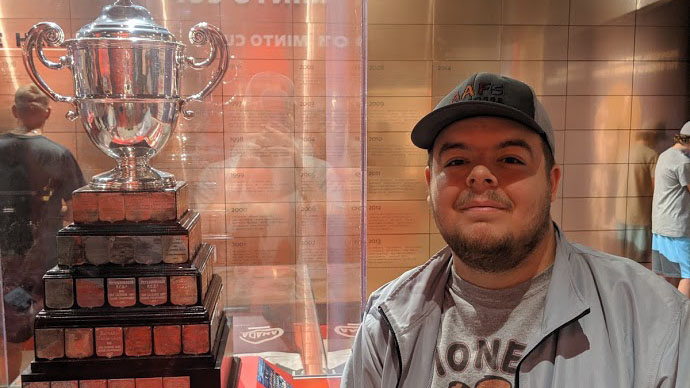 "It was a good learning opportunity," added AAFS Pioneer, Owen Falk. "I had fun, I learned a lot about lacrosse at the hall of fame."
They then headed to Smith Box in Coquitlam.
"(Roughnecks head coach) Curt Malawsky showed up, and Christian Del Bianco and his brother," Godfrey said. "They just hung to at the box."
It proved to be the highlight of the trip.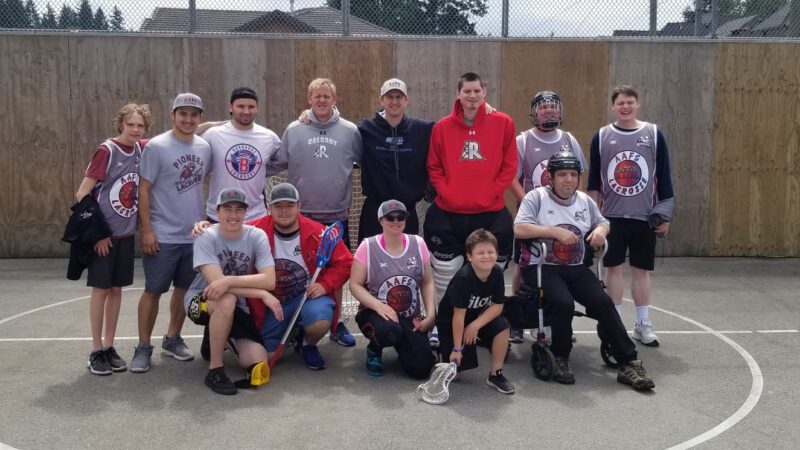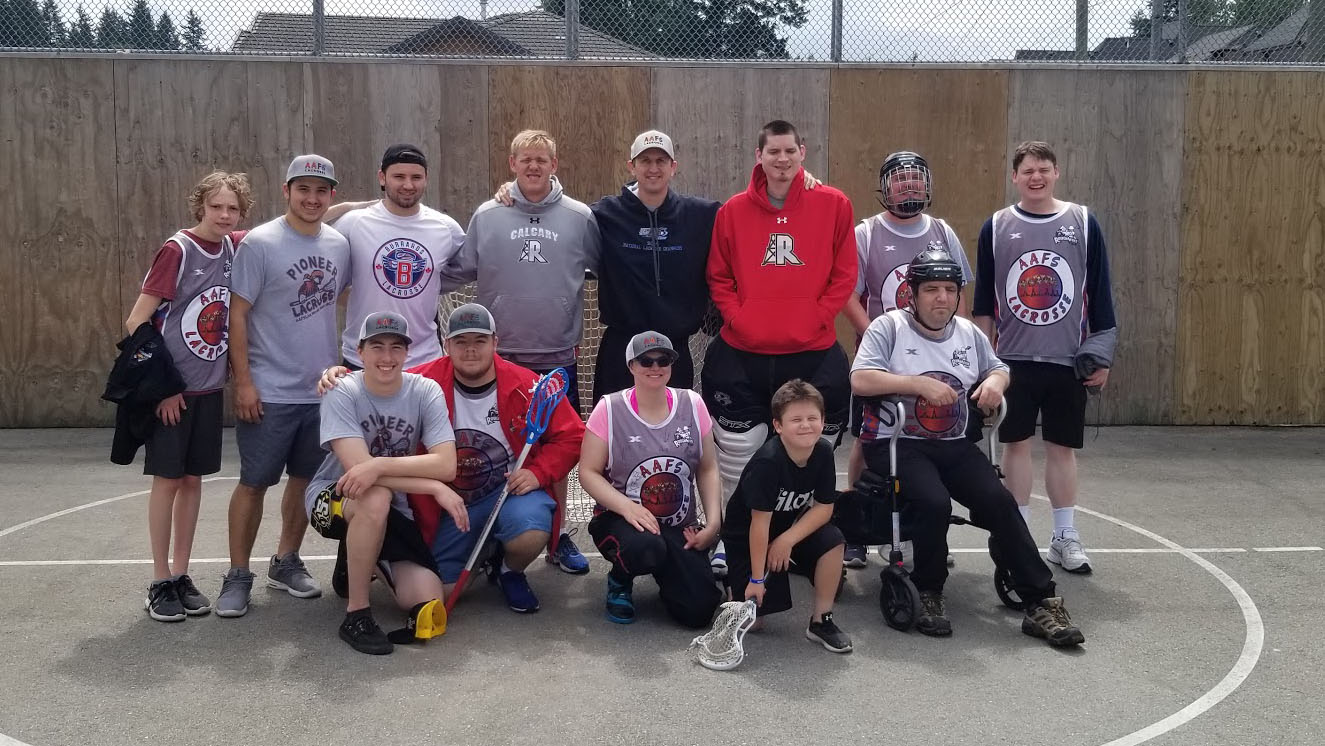 "It wasn't about autism, it was about lacrosse," he said. "They're just drinking coffee, telling stories, talking lacrosse, talking the Roughnecks, talking WLA. Our guys were asking questions, it was just a group of friends, it was about a community.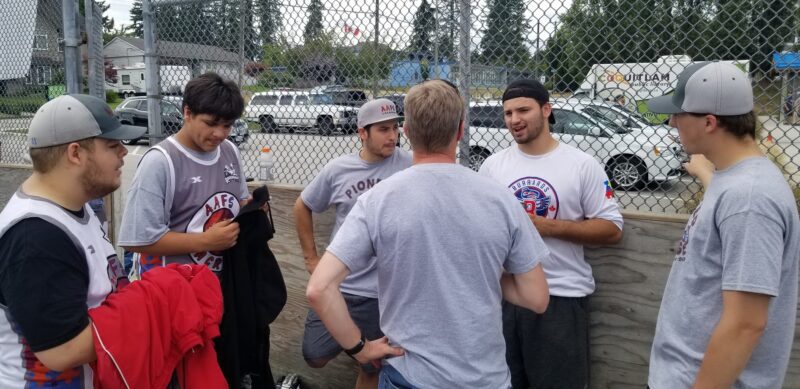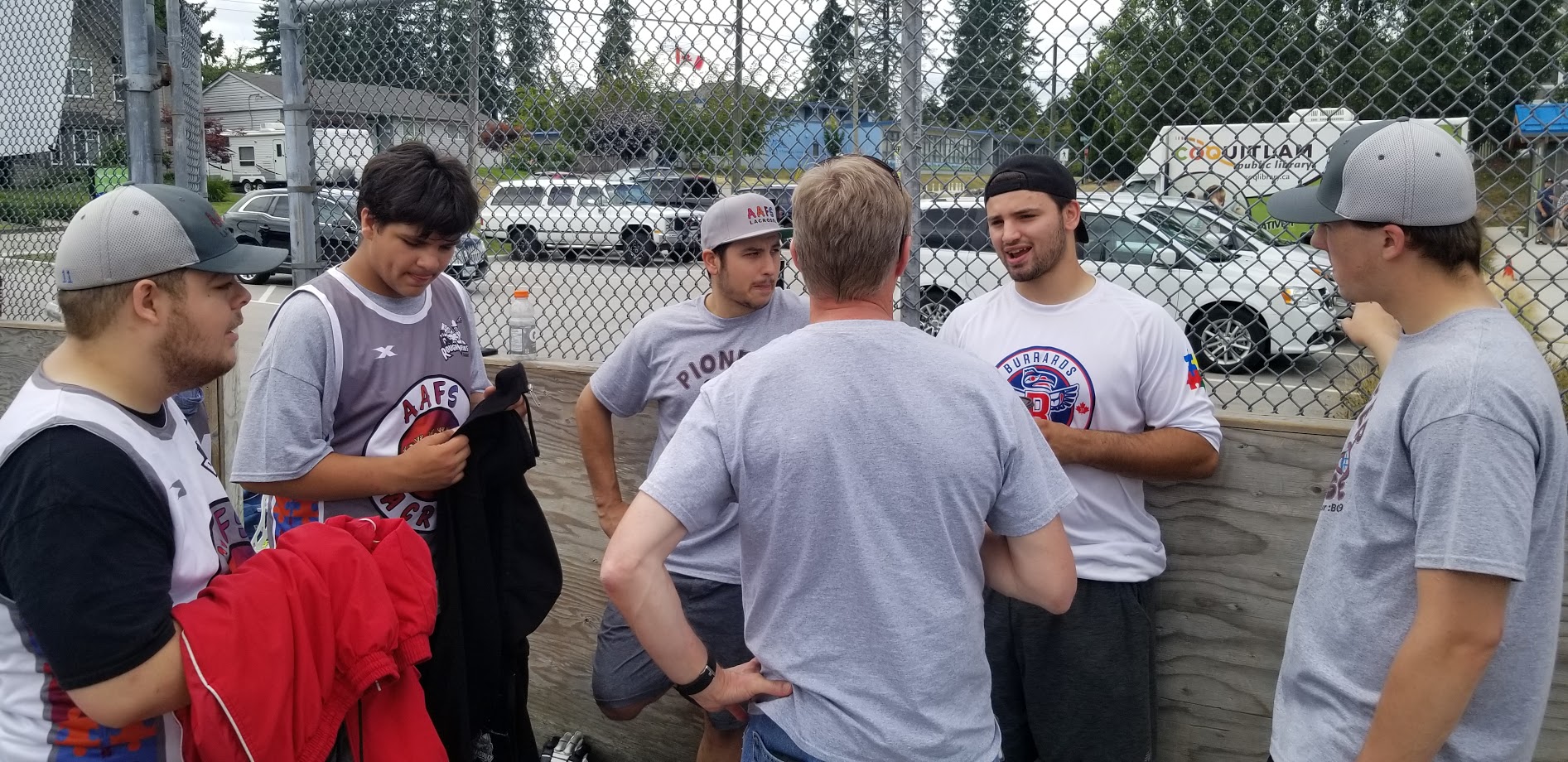 "They're taking time to learn about the culture, the history, and they're becoming lacrosse players and they're holding onto that."
Finally, the Pioneers took in a WLA game: the Coquitlam Adanacs vs. the visiting Nanaimo Timbermen, coached by former Rigger and Calgary boy Kaleb Toth.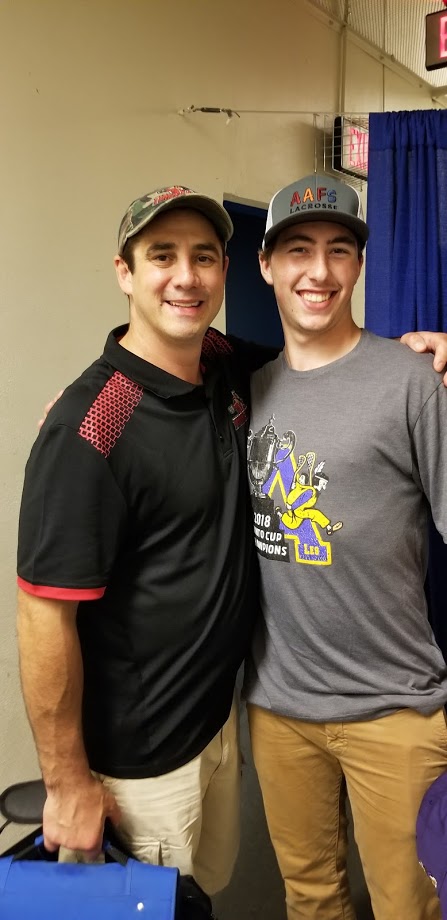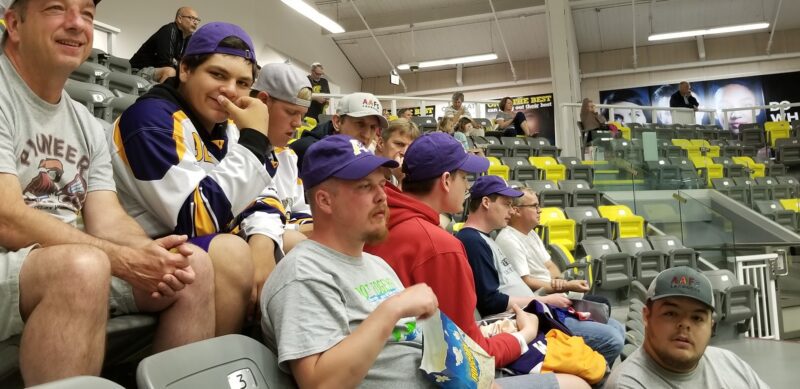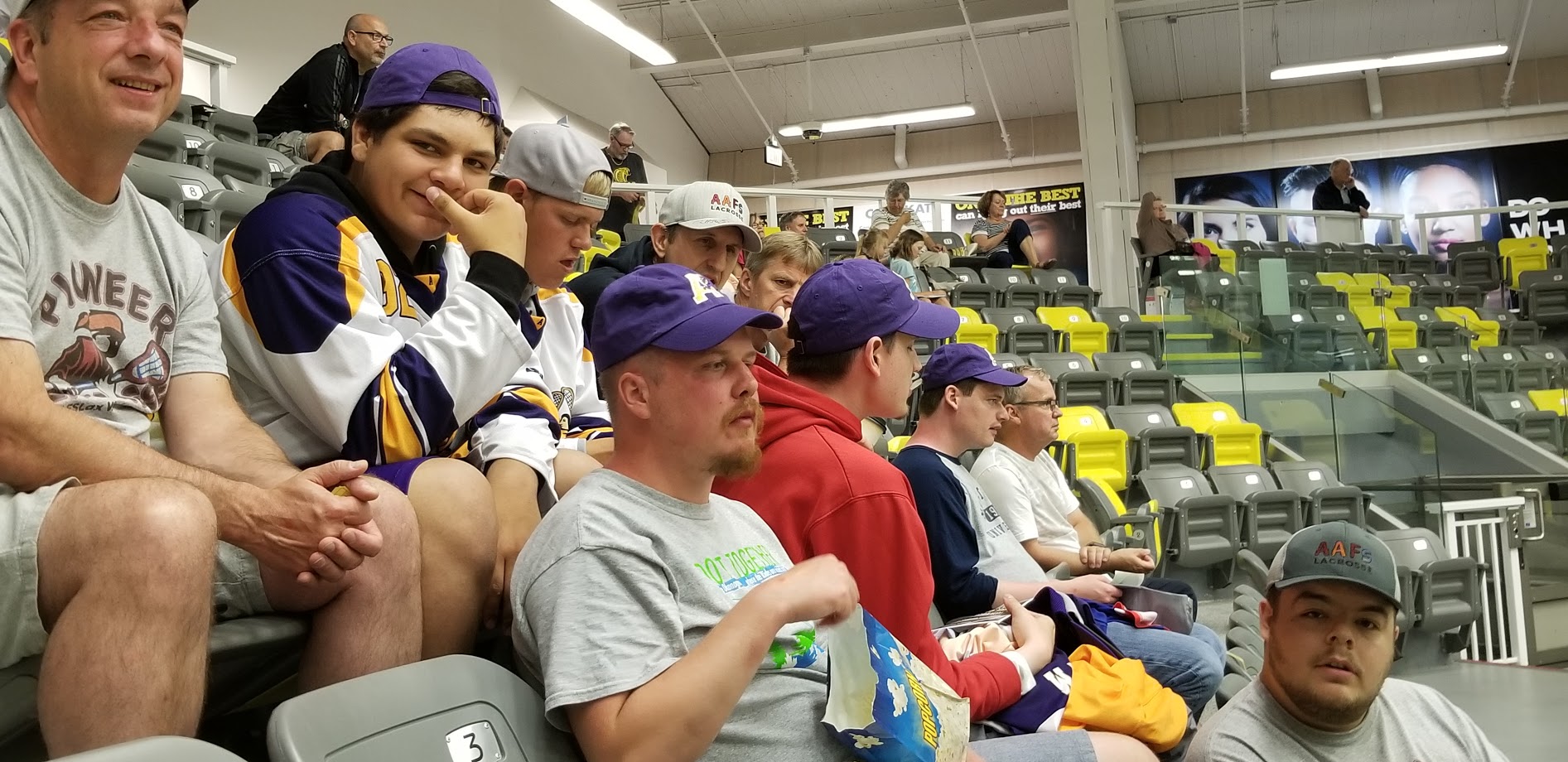 It was the last leg of a fantastic trip, and even bigger accomplishment for the budding lacrosse program.
"They're doing lacrosse stuff, they're not doing autism stuff, they're just being lacrosse players," Godfrey said.
"Hanging out by the pool, eating pizza, walking around and wearing their AAFS jacket and their team tour t-shirt we had made that they fundraised for.
"Before we went, we had guys bottle driving; we had people having yard sales. We had a GoFundMe page that had donations from Coquitlam to Ontario to Northern B.C., we had people fundraise so their friends could go.
"It was about a bunch of people working hard to go someplace, first-time flyers, guys who hadn't been away from their parents for a night, or been on a plane without their families, or been out of Calgary without their families.
"And yeah, there were anxieties,
"But for every anxiety there was triumph, bravery, and the team encouraging each other."
"It was a bit nerve wracking," Falk agreed. "But as soon as we landed it became surreal: We were a team finally travelling together.
"It brought us closer together, a sense of bonding. Lacrosse has given me a community, and a sense of belonging to something greater than myself.
"Lacrosse is a sport that connects us."