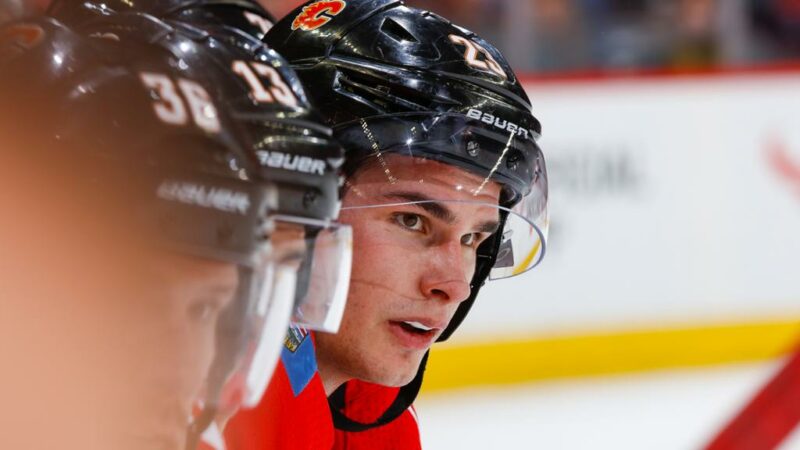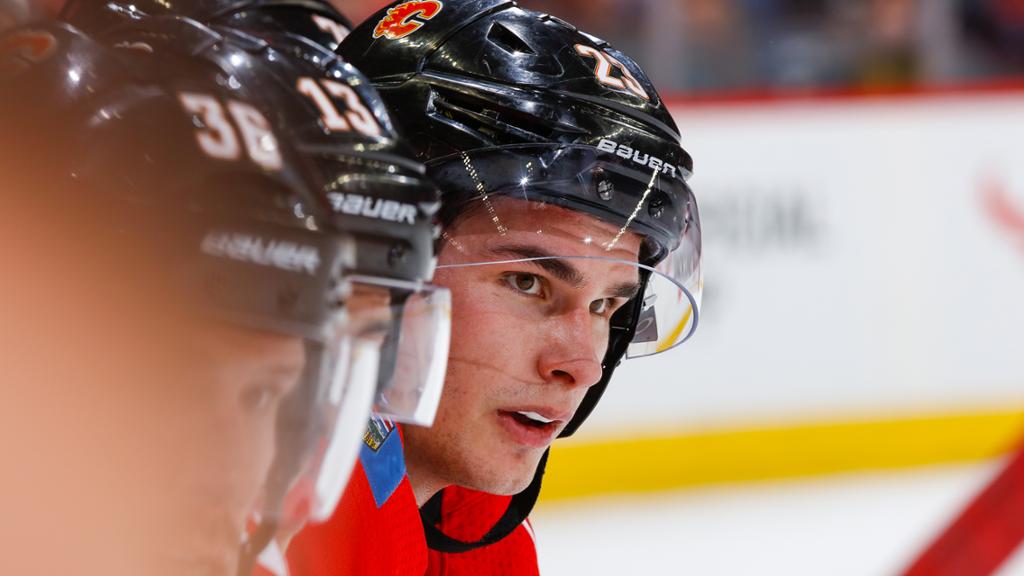 His passion for the sport runs deep.
And no, we're not talking about hockey.
After a long off-season away from the sold-out Saddledome crowds, Sean Monahan landed in Calgary and made a bee line to the Max Bell Arena to support his hometown Brampton Excelsiors at the Minto Cup junior-A lacrosse championship, which ended Aug. 25.
"I just love the game," Monahan said after watching the Excelsiors fall 3-1 in their best-of-five series with the Coquitlam Adanacs.
"It was important for me to come support the team and give some words of encouragement for some of the guys I've become close with over the years."
Monahan, who grew up playing the game and spent 13 years in the Excelsiors' minor program, is good friends with the team's leading scorer and future NLL star, Jeff Teat.
Teat finished the Minto with an impressive 22 goals and 42 points in seven games, and has had a prolific junior career that includes multiple scoring records and a myriad of accolades from Cornell University.
"He's definitely one of the better players in the game right now and will probably be going first overall in the NLL draft in the coming years," Monahan said.
"Growing up, we played lacrosse together in the back yard and you could tell – even at that age – that he was going to be a special player.
"He's so shifty, so smart and creative out there. You see it in the stats. It just goes to show how good of a player and what kind of competitor he is.
"I was so happy to be out there watching him do his thing. Lacrosse fans should be excited about what he brings to the sport."
For a while, Monahan was on a similar path back home in Brampton. He dreamed of a career in lacrosse, but soon saw a different talent begin to blossom on the ice.
His winter love.
"I started lacrosse before I started hockey, actually," Monahan said. "I was three years old when I started playing house league and I pretty much had a stick in my hand all day, every day when I was a kid.
"The Excelsiors had both hockey and lacrosse programs, so I was doing both; loving both.
"It was a way of life for me."
Monahan was left with a choice when he was drafted to the OHL at age 15. Continue playing and take a shot at junior lacrosse and potentially go pro down the road, or fully invest in a career on the ice, away from home.
Hockey it was.
"I never did get the chance to play junior because of my OHL commitments, but whenever I go home during the summer, I throw the ball around a little bit and have a good time," he said.
Things have worked out quite well for now 23-year-old. But even today, five years into a thriving NHL career, his love for the game of lacrosse will never weaken.
"It was awesome coming out, supporting my hometown team and being a part of what was a great event for Calgary.
"I want to see the sport grow. I'll support it and the guys I know any chance I get."