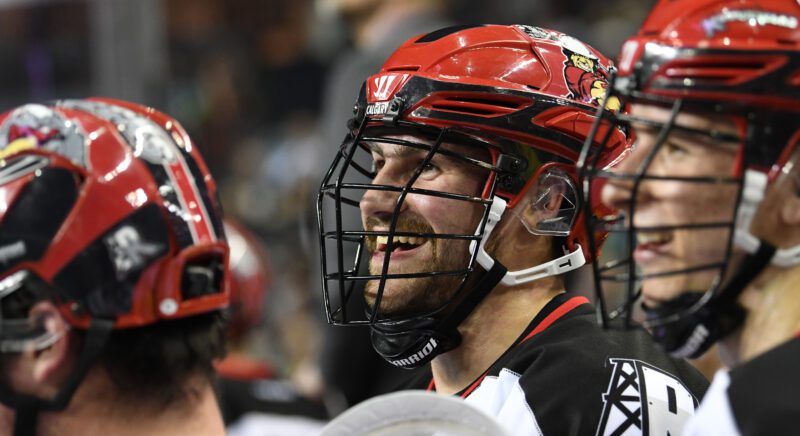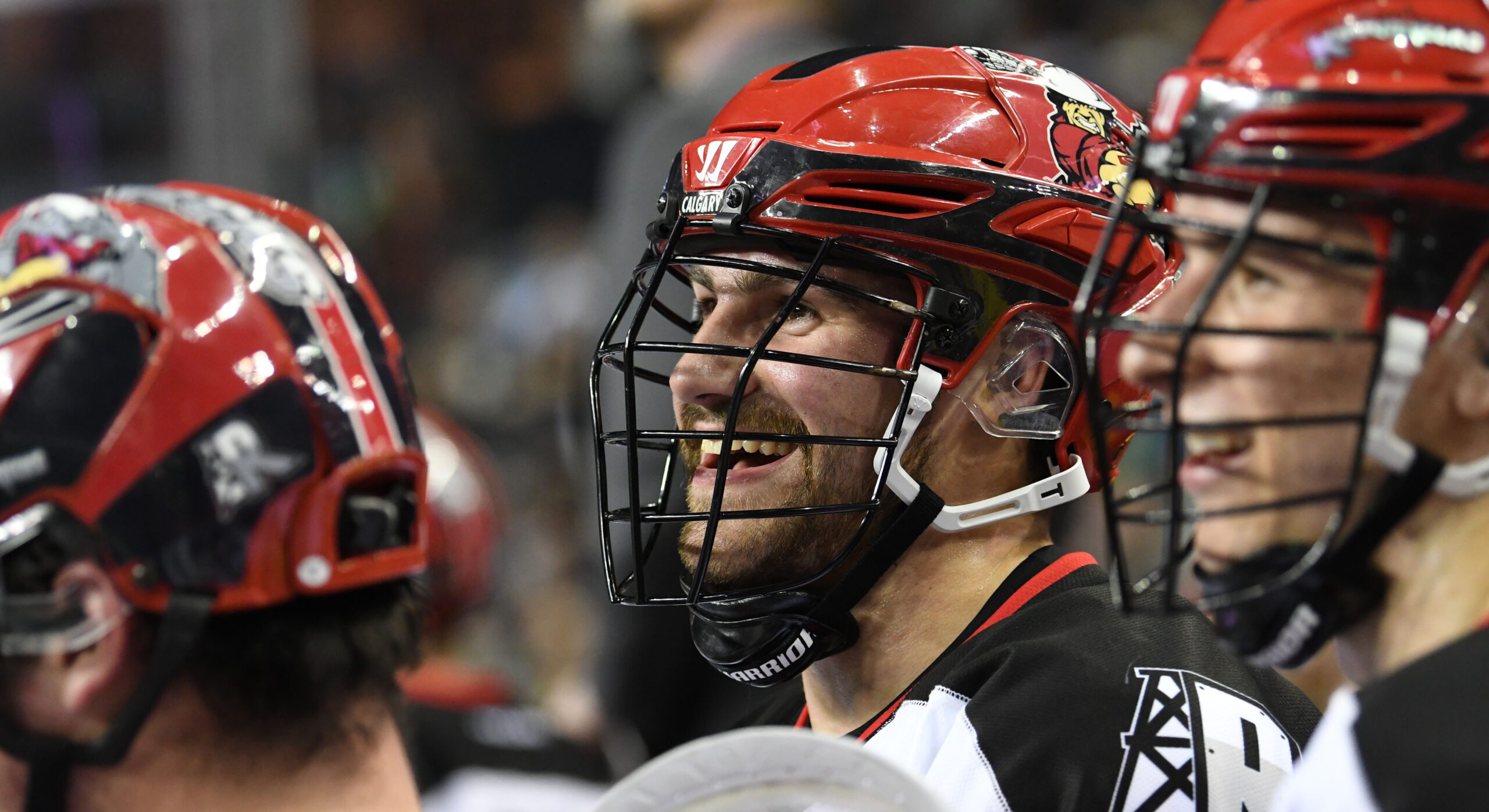 Wesley Berg is piling up the points for the Roughnecks.
And that's played a big role in their current playoff push.
The Coquitlam, B.C., product has at least one point in every game for the Roughnecks this season, sitting with 26 goals and 52 points so far this campaign.
"Just trying to play as a team and help to get the ball swinging, when that happens everyone is touching the ball," said Berg. "When we start to get away from our game we go more one-on-one and try to beat a couple guys.
"When we do play our game, everyone is getting a point but that's not what is important – but the offensive output is a lot better."
After his six-goal, two-assist game last Saturday in a 14-13 win over the visiting Rochester Knighthawks, he is just two points away from 200 career points.
However, he said he doesn't pay attention to his production. He just wants to contribute so that his team wins.
"When you play on a good team and you get the chance to go out there and play every night and you're given some offensive responsibility, you're expected to put up some points," he said. "The most important thing is trying to solidify our playoff position."
Berg is one of the few NLL players that is a year-long lacrosse player. When he's not playing for the Roughnecks, he suits up for the Denver Outlaws in Major League Lacrosse (MLL) and the Oakville Rock of Major Series Lacrosse (MSL) in summer senior A ball.
He'll also be representing Team Canada in the world field lacrosse championships this July 12 – 21, in Netanya, Israel. He will be joined on Team Canada by some of his Roughneck teammates Tyson Bell, Zach Currier, and Curtis Dickson, as well as former Rigger Geoff Snider.
Keeping himself healthy is an important part of his career success.
"There really is no offseason," he said. "Even in the fall there is still Team Canada try-outs and playing in the MSL and the MLL all summer.
"I try to get to the gym and do some rehab stuff, stretching, and get into physiotherapy just to keep fresh and mostly just injury prevention."
With the little time off that he does have, he likes to play pickup basketball, tennis, and rec league hockey to help stay in shape.
"I think they keep your hand-eye coordination intact with a different type of athletic ability and they keep your cardio up," he said. "It's just refreshing to take a break from all the lacrosse I play all year."
Berg is with New Balance and Warrior on the product development side of the brands to keep himself busy when not playing lacrosse. He joined New Balance and Warrior in the summer after college with the Denver Pioneers in 2015. He promotes and is recognized as a face of the brand appearing at events.
"Anytime you get to work with one of the biggest sports companies in the world and Warrior being the biggest lacrosse company (is great)," he said. "Just to see all the strides they're making to develop the game and all of the stuff you see on the product side is really interesting to me and it's something I enjoy."