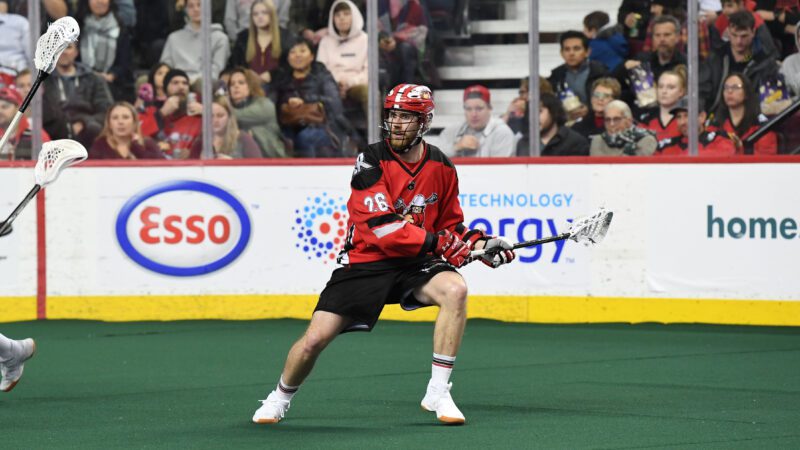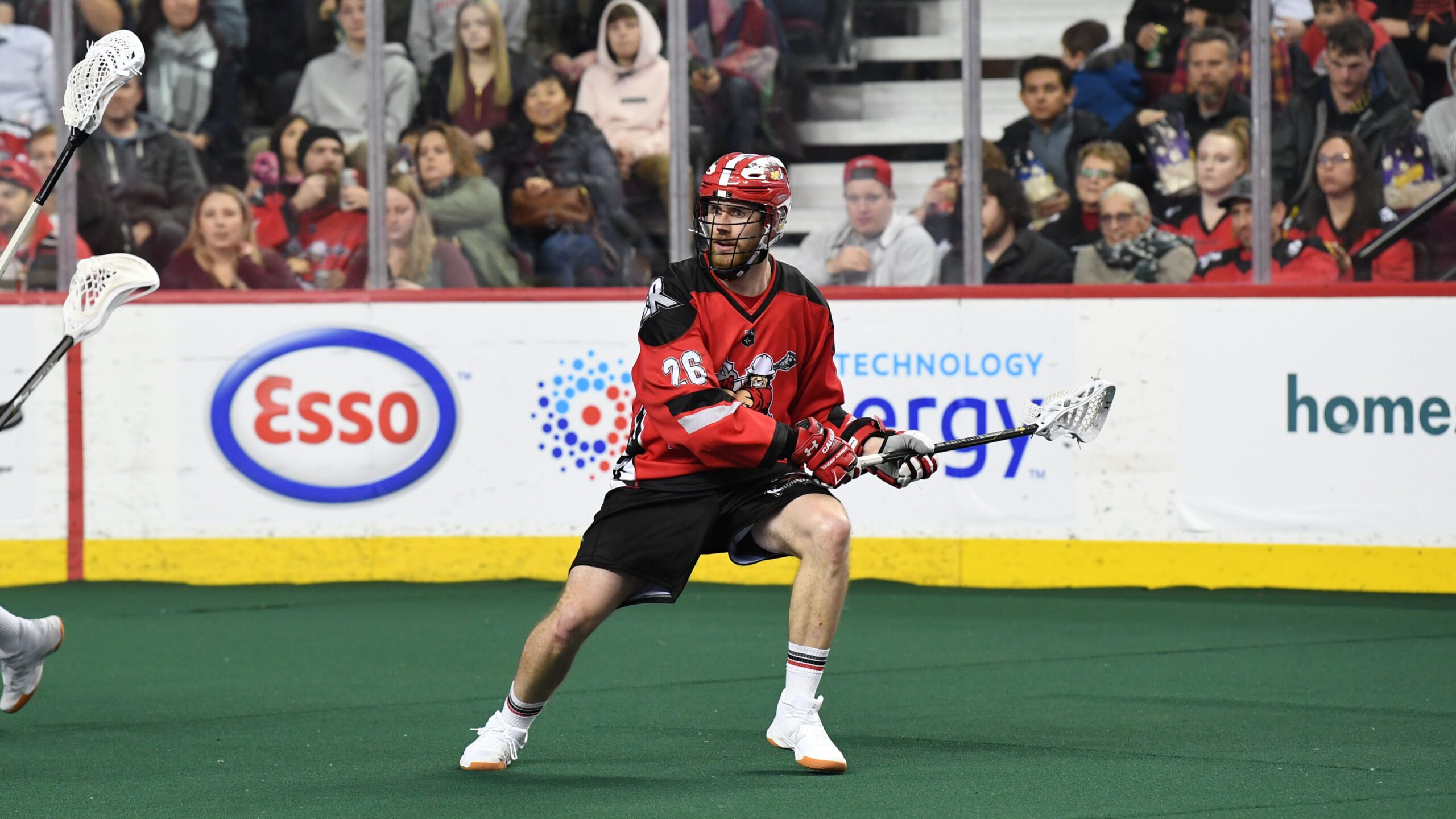 It was the game he'd been waiting for.
Making his Roughnecks debut at home on Dec. 15 against the Vancouver Warriors, Calgary native Dan Taylor didn't waste much time making a difference.
At the 8 minute mark of the first quarter, he fed Dane Dobbie for the power play goal. After another power play assist to Dobbie in the second quarter, the veteran lefty re-paid the favour with a quick dish to Taylor from behind the net.
"I saw a lane, made a good cut, Dobbie put the ball right on the money, and I was able to find a little spot in the net," Taylor said. "It was just a good lacrosse play by all five guys."
No question the fans enjoyed the play, too.
"I couldn't hear much to be honest with you, it was a nice ovation from the crowd," Taylor said of the roaring Rough House following his score. "I appreciate the fans and the support they're giving me, I'm very thankful for that."
The 6-foot-3, 215 lb southpaw was a top offensive performer for the Roughnecks in their home opener, finishing the game with one goal and five points.
Not a bad start for Taylor, as that point total matched his final tally from all of last season.
Though despite his strong effort, he's not satisfied with the result – a 14-13 OT loss to their division rival.
"The personal stuff is always nice, but it's disappointing to get the loss," Taylor admitted. "I don't think we played a full sixty, we kind of let up there. There's a lot we can build on, personal accolades aside it was good to get out and run with the guys. I feel pretty comfortable in the offence playing with guys like Dobbie, Riley [Loewen], and [Rhys] Duch, they're easy guys to play with. We've got a lot to build on, there's a sour taste in our mouth right now but it felt pretty good being out there."
But it wasn't all for nothing.
The team's performance, while it did leave something to be desired, did provide some positives in which the they could build off of.
"Putting another ten together, that's what we've got to work on. I thought we did a really good job transitioning the ball, we had guys running up the floor. I thought our offence was swinging the ball well, but there's a couple mistakes here and there that we have to clean up – once we do we'll have a different result."
Luckily for the Roughnecks, they'll get their shot at redemption this weekend as they head to Vancouver on Dec. 21.
"After a loss like this, it's nice to get back against them," said Taylor. "But we're just going to treat it like the next game, though. It doesn't matter who we're playing, we're focusing on them next week. Yeah, it is nice that we get to play them again but we're just focusing on the next one."