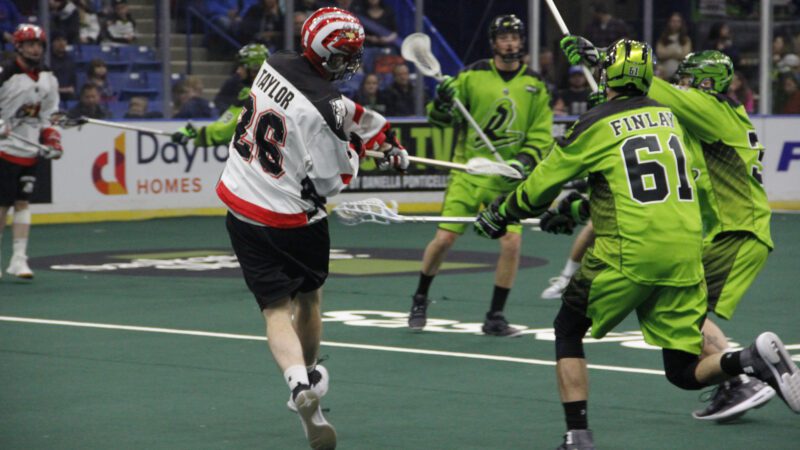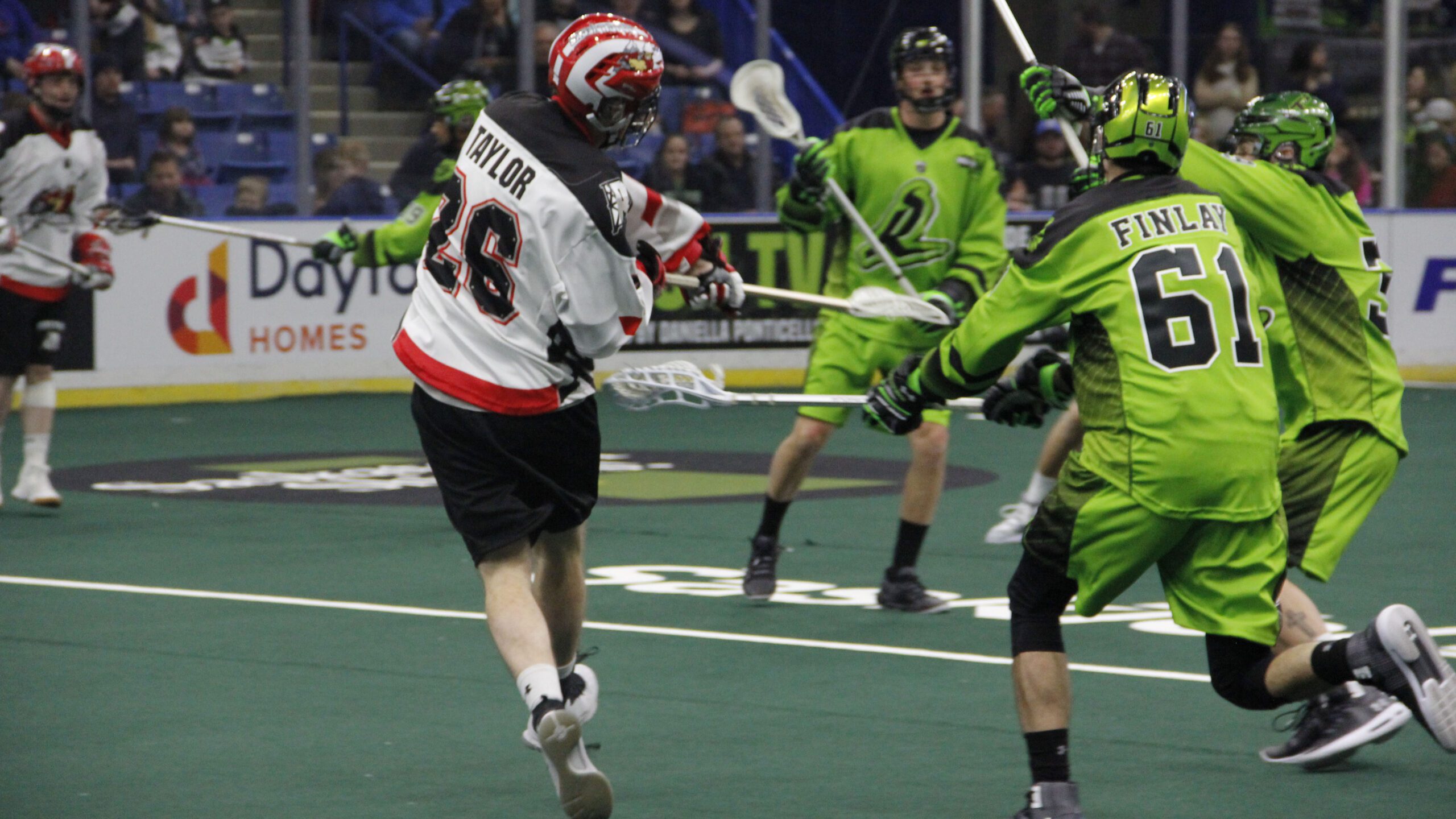 Something to prove.
Calgary native Dan Taylor is gearing up to play his former club, the Saskatchewan Rush, for the second time this season when the teams meet Saturday night in Saskatoon.
And you can bet he's looking to make his presence known.
"Any time you're playing a team you used to have a connection with you're going to bring it," Taylor said. "There are no ill-feelings, but obviously we're rivals against them and I enjoy playing them now.
"But I've been on both sides of this rivalry now, and as soon as I put the Roughnecks' red and white on, any love I had for Saskatchewan was done there."
He made that very clear in their last meeting on Feb. 9.
Down by three in the second quarter, a goal off Taylor's stick was the catalyst for a massive offensive run in which the Riggers outscored the Rush 5-2 in the second, and 5-1 in the third.
They went on to beat them 17-12, collecting their first-ever win in the Sasktel Centre.
It was just another addition to Taylor's breakout season with the Riggers. With 26 points (12g, 14a) in 10 games, this campaign has been the most productive in his pro career.
"It's been a really easy, seamless transition," Taylor said of his first season with his hometown team. "The guys I'm playing with are a big reason why I think I've had success. We're a hard working crew who doesn't care who gets the glory or who's on the board, we just move the ball to whoever's open or has the shot.
"Playing in an unselfish system is a fun thing to do, and it's easy to produce if you're doing your job right."
Having the Calgary crowd behind him makes succeeding a lot easier, too.
There really is no place like home.
"I'd like to play out my career here," Taylor said. "It's fun to get out there and play in front of the crowd. It's unconditional. I could have a bad game and there's always going to be that support from the Calgary fan base, I really can't thank the fans enough."
He'll be counting on that support as the Riggers head into the back half of their season.
"The Saddledome is a tough building to play in," he said. "It's hard for other teams to come in and do well in our arena – I know that from my experience on other teams. Playing five of our final eight games at home is going to be key for us going down the stretch here."
Especially given the stiff competition they've been facing.
"We're going through the gauntlet at the moment," Taylor explained. "We just played Saskatchewan and Buffalo and now we're playing the Rush again, and then Toronto afterwards. Those teams are the cream of the crop of the league.
"These next couple games are really important in order to get a little separation in the west, finish in the first or second seed, and secure a home playoff game."